Goldman, BNP Paribas lead Fnality's $95M round
The blockchain payments startup drew backing from an array of deep-pocketed financial institutions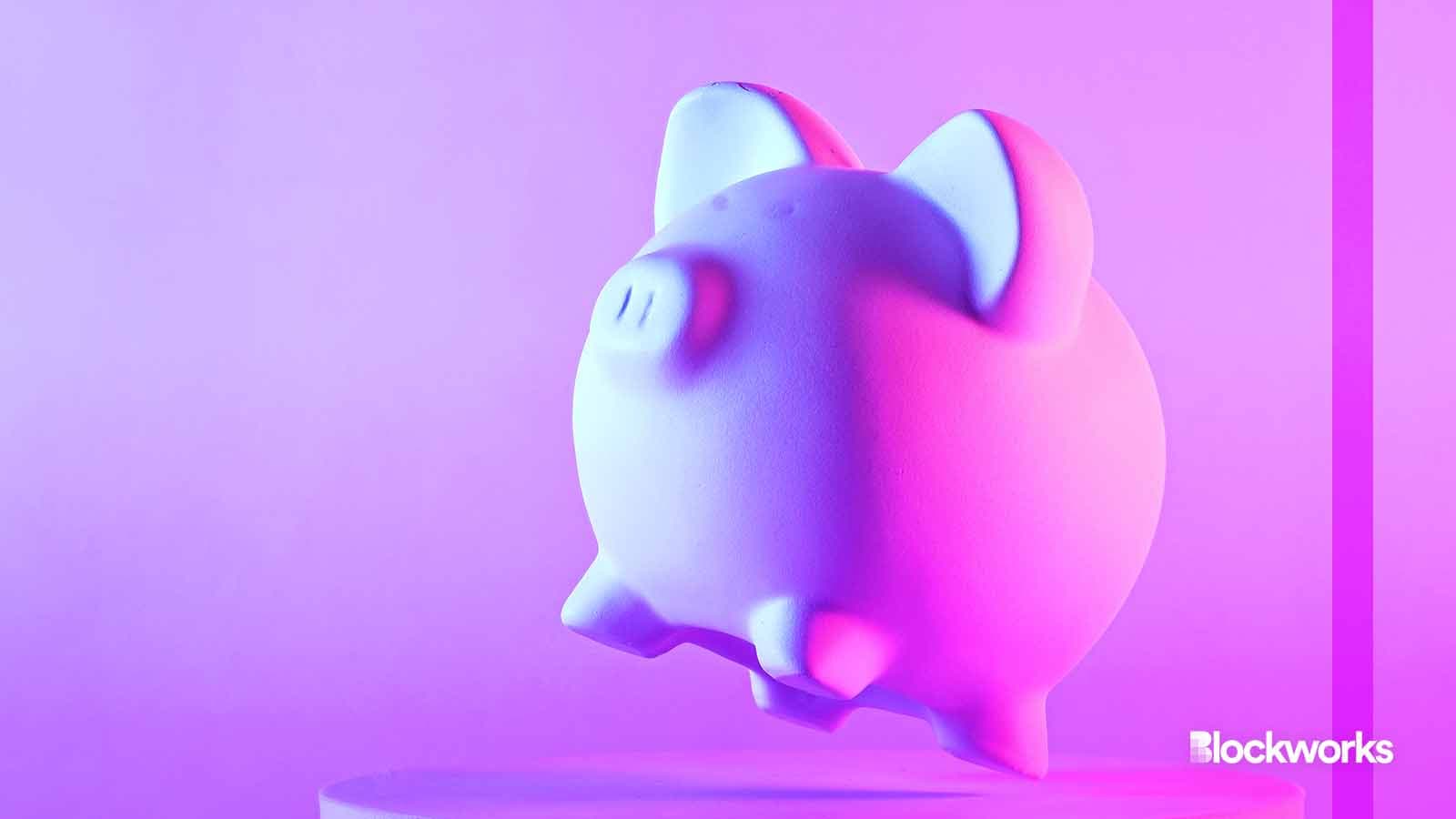 Sergii Gnatiuk/Shutterstock modified by Blockworks
Blockchain payments startup Fnalityhas raised a new $95 million funding round.
Goldman Sachs and BNP Paribas led the round. Euroclear, DTCC, WisdomTree and Nomura also participated.
The company is known for creating tokenized versions of major currencies, which are collateralized by cash held at central banks. So far, it has tokenized fiat currencies including US dollars, euros, British pounds, Canadian dollars, and Japanese yen.
According to the team, the primary goal of this funding is to facilitate the development of a global liquidity management ecosystem. This will support new digital payment models in both traditional wholesale financial markets, and the emerging sector of tokenized assets. Additionally, Fnality aims to establish a round-the-clock global liquidity management network, which will play a role in the implementation of these new digital payment models.
"We're so excited about our second round of funding, securing the backing of @GoldmanSachs , @BNPParibas , @The_DTCC and many more to continue developing the first 24/7 global payments and liquidity management ecosystem for wholesale finance," the firm said in a post on X.
Fnality previously raised $63 million in 2019 from a clutch of banking firms, back when the project's first iteration was known as the Utility Settlement Coin. Its stated goal was to create a system for wholesale payments across a range of major currencies, including USD, EUR and JPY, among others. 
Some of the investors in that earlier round — including BNY Mellon, Barclays, Santander and Nasdaq's venture arm, among others — also took part in the Series B funding round. 
"Our Series B funding round represents the financial sector's desire for a central bank money backed blockchain-based settlement solution that bridges the gap between traditional finance (TradFi) and decentralised finance (DeFi) in wholesale markets," Rhomaios Ram, Fnality's chief executive, said in a statement.
Wholesale payment refers to transactions between financial institutions. This area has attracted interest from distributed system developers and investors, including JPMorgan.
Central banks have explored the use of digital currencies, though not necessarily blockchain-based, for wholesale payments applications. 
The Bank of International Settlements recently published the results of a wholesale CBDC trial in conjunction with Singapore, Switzerland and France. 
Read More: Wholesale CBDCs and automatic market makers could be the perfect pair, BIS finds
"In the tested experimental setup, central banks are able to manage their wCBDC without necessarily operating or controlling the underlying infrastructure. Commercial banks can use the wCBDCs to engage in instant FX trading and settlement, avoiding credit and settlement risk and improving efficiency," the BIS paper noted at the time.
---
Don't miss the next big story – join our free daily newsletter.