FTX Trading pursues damage claim against SBF's parents
Joseph Bankman and Barbara Fried are accused of turning a blind eye to problems at FTX while enriching themselves and family members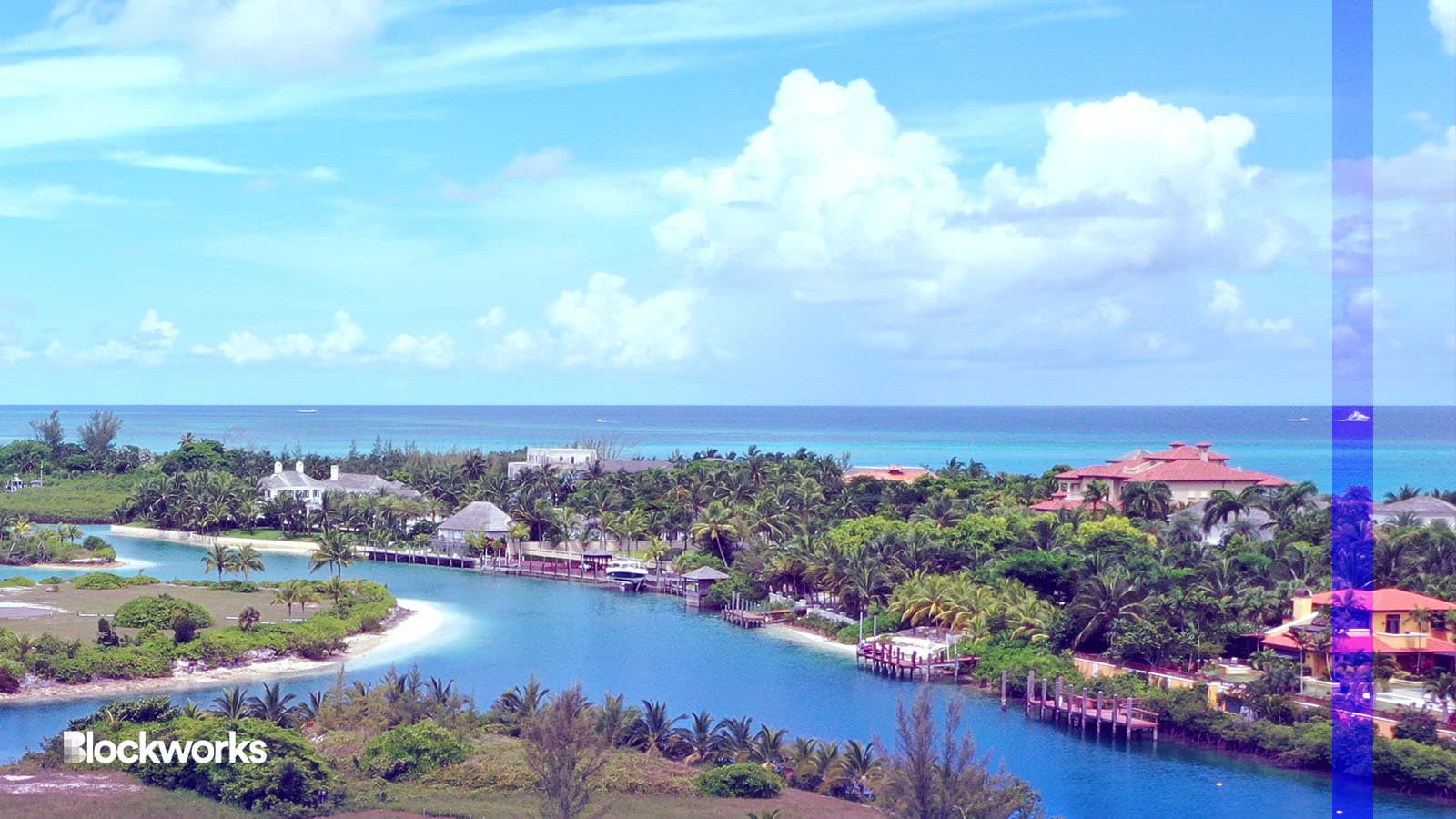 Old Fort Bay Nassau; JRPHOTOGRAPHY242/Shutterstock, modified by Blockworks
The FTX estate has sued the parents of Sam Bankman-Fried, seeking millions of dollars.
Joseph Bankman and Barbara Fried, both tenured Stanford Law School professors, are accused of fraudulent transfers, breaches of fiduciary duties and unjust enrichment, among other wrongdoing, in a complaint filed Monday in Delaware District Court.
The lawsuit alleges that Bankman, who took a leave of absence from Stanford and became an employee of FTX US, was an advisor to various entities within the FTX Group and used his influence to enrich himself, his friends and family.
"Given his background and positions, and the ear of his son Bankman-Fried, Bankman was well-placed to insist on and implement internal controls and raise alarms about the misconduct within the FTX Group," the complaint states.
Instead, Bankman allegedly received unearned "gifts" and real property, as well as lavish corporate perks, totaling more than $26 million.
Attorneys for the couple called the claims "completely false" in a statement to Blockworks, accusing the FTX attorneys of squandering money that could otherwise be paid out to former customers of the exchange.
"This is a dangerous attempt to intimidate Joe and Barbara and undermine the jury process just days before their child's trial begins," Sean Hecker, representing Bankman, and Michael Tremonte, counsel for Fried, said in a statement.
According to the complaint, Bankman "served as a de facto officer, director, and/or manager of FTX Trading, Alameda, Alameda Ltd., and FTX US," by at least January 2021, and perhaps earlier.
Among his managerial decisions was the selection of FTX's attorney Daniel Friedberg, and his law firm Fenwick & West, "as the effective general counsel of the FTX Group."
Friedberg, who previously worked for scandal-ridden Canadian online gaming firm Excapsa Software, was described as Bankman-Fried's "fixer" in an earlier filing.
Sections of the complaint detailing actions of Friedberg are redacted.
The suit alleges Bankman "ignored red flags" and was involved in questionable decisions such as granting Nishad Singh, FTX's engineering head, a collateral-free loan of roughly $478 million from Alameda Ltd., in November 2021.
"Bankman's access to records and financial statements and proximity to the FTX Group's business dealings gave or should have given him insight into the businesses' insolvency," the complaint alleges.
The suit details a $10 million cash transfer to Bankman, structured as a gift to avoid tax, made from Alameda Ltd., as well as a $16.4 million Bahamas residence. It notes "Bankman and Fried still retain title to the property," despite previous declarations in The Supreme Court of The Bahamas that it was "voluntarily returned."
Bankman is also said to have orchestrated millions in donations to Stanford University from FTX and Alameda corporate entities.
Fried's role consisted primarily of coordinating the FTX Group's political donations, as co-founder of political action committee Mind the Gap, Inc. She resigned after Bankman-Fried's arrest in November 2022.
Fried advised her son and Singh to "falsify disclosure records," relating to political donations, the suit alleges. Singh pleaded guilty in February to conspiracy charges and violating federal election laws.
The plaintiffs seek compensatory and punitive damages in an amount to be determined at trial, disgorgement of all of Bankman's compensation, and the return of transferred property and cash plus expenses, attorneys' fees and costs.
Updated Sept. 19, 2023 at 10:06 am ET: Added comment from SBF's parent's attorneys.
---
Don't miss the next big story – join our free daily newsletter.