Genesis Faces $3.9B Claim by FTX
FTX is calling out avoidable transfers made before the company went bankrupt in November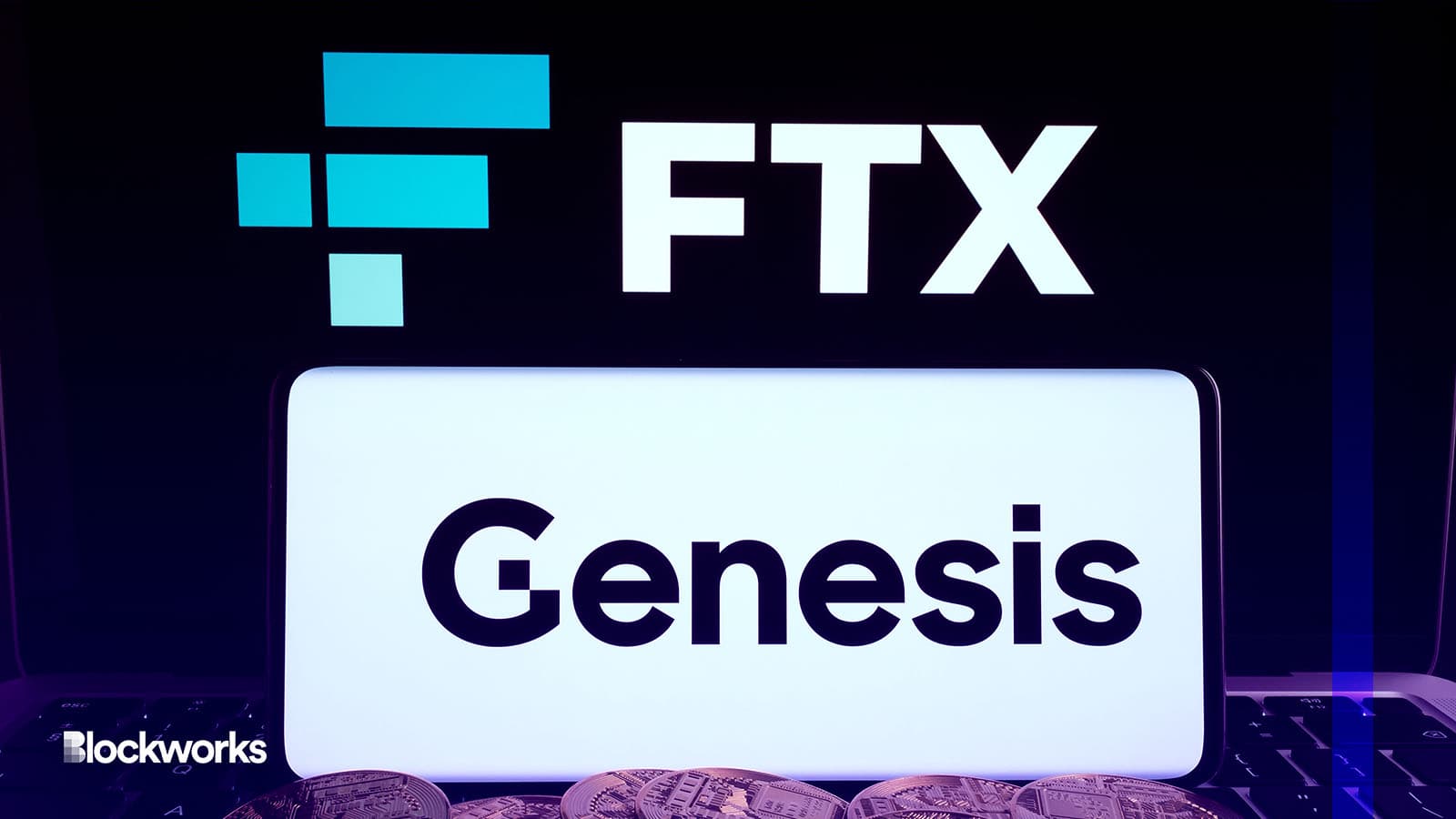 mundissima/Shutterstock, modified by Blockworks
Bankrupt crypto exchange FTX is looking to reclaim nearly $3.9 billion in cash and cryptocurrency from fellow bankrupt lender Genesis Global and Genesis' subsidiary GGC International as part of its plan to salvage value for creditors.
Court documents published May 3 claim that GGC had given loans worth almost $8 billion to Alameda Research and received most of the money back, while other creditors and customers of FTX haven't received such repayments.
"Genesis was one of the main feeder funds for FTX and instrumental to its fraudulent business model," attorneys for FTX wrote in the filing.
FTX is trying to recover funds connected to four dealings. Firstly, Alameda had repaid loans worth about $1.8 billion to GGC and pledged collateral to GGC. Then, GGC withdrew $1.6 billion worth of assets from FTX. Lastly, GGC withdrew $213 million worth of assets from FTX.
GGC's business strategy involved collecting cryptocurrency from multiple lenders, channeling the loans to borrowers such as Alameda and earnings a profit through a net interest margin, according to the filing.
Attorneys for FTX said Genesis was "largely repaid" its nearly $8 billion in loans to Alameda, unlike other FTX creditors and customers.
FTX is now utilizing the power of bankruptcy laws to level the playing field for creditors involved. It's calling out so-called avoidable transfers, which are somewhat like sneaky moves made in the 90 days prior to a company going bust. 
Legal representatives separately pointed out that FTX already has an ongoing comparable lawsuit to recoup payments in the Delaware Bankruptcy Court against Voyager, another debtor in Chapter 11 proceedings. As such, they have requested for the claims against Genesis to be handled similarly.
Blockworks earlier reported about the potential for FTX to use clawbacks in recovering its lost funds. Former securities law practice leader. The same practice was utilized for victims in the Bernie Madoff Ponzi scheme. 
Marc Powers, a former securities law practice leader for the firm that helped recover funds from the Madoff schemes, said FTX would follow a similar playbook to recover its lost funds.
Other potential sources of fund recovery include loans to other senior management at FTX and affiliates and assets owned by former CEO Sam Bankman-Fried.
---
Get the day's top crypto news and insights delivered to your email every evening. Subscribe to Blockworks' free newsletter now.
Want alpha sent directly to your inbox? Get degen trade ideas, governance updates, token performance, can't-miss tweets and more from Blockworks Research's Daily Debrief.
Can't wait? Get our news the fastest way possible. Join us on Telegram and follow us on Google News.
---