Intel Axes Bitcoin Mining Chip
Intel will stop accepting orders for its bitcoin mining chip, Blockscale, on October 20, ready to be phased out completely next year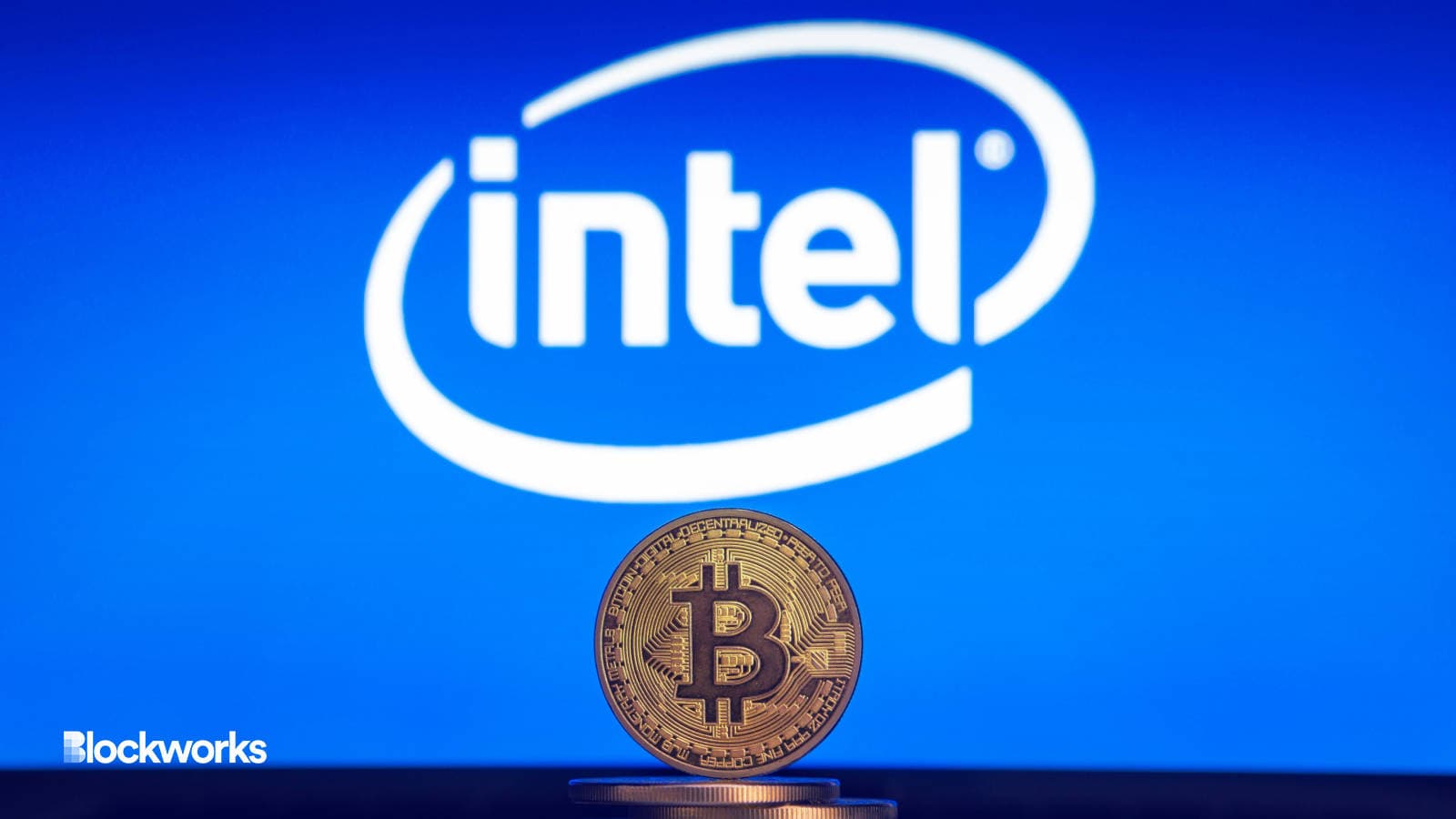 24K-Production/Shutterstock, modified by Blockworks
US tech giant Intel has cooled on bitcoin mining after discontinuing its practically new Blockscale 1000 chip series.
The move comes about a year after Intel announced its standalone crypto mining chip, pegged to be more powerful and energy efficient than top-of-the-line ASICs.
"As we prioritize our investments in IDM 2.0, we have end-of-lifed the Intel Blockscale 1000 Series ASIC while we continue to support our Blockscale customers," Intel told Blockworks via email on Wednesday.
IDM 2.0 refers to Intel's strategy of utilizing third-party foundries to manufacture products including graphics and chipsets.
Intel's decision to axe its mining chips was first reported by tech outlet Tom's Hardware, which noted the company often cites a focus on IDM 2.0 when it plans to tighten resources or pull out of businesses.
Intel had previously announced its Blockscale ASIC (application-specific integrated circuit) would ship in the third quarter of 2022, and named Argo Blockchain, Block (formerly Square), GRIID Infrastructure and Hive Blockchain as its first customers. 
Hive Blockchain later touted Intel's chips as playing an important role in improving the efficiency of its ASIC fleet.
But the company now anticipates it will cease taking orders for Blockscale in another five months and stop shipping the chip by April 20 next year, Reuters reported, citing a document on Intel's website. 
A plunge in bitcoin prices and the crypto winter has weighed on Intel clients' businesses, particularly those who'd taken on high-interest debt during the bull market, with a mind to rapidly expand.
When first announcing its energy-efficient computing technology in Feb. 2022, Intel's former graphics chief Raja Koduri said a custom compute group would be created within the company's Accelerated Computing Systems and Graphics business unit.  
However, Intel split the unit in December to focus on "critical growth engines" and Koduri returned to his previous position as Intel's chief architect.
Not long after, Koduri left Intel to create an AI-focused software company, CEO Pat Gelsinger said on Twitter.
Intel signaled that it isn't completely turning away from the bitcoin market. "We continue to monitor market opportunities," the chipmaker said.
Other chipmakers have been impacted by the bear market in varying degrees, particularly Nvidia and AMD, whose gaming graphics cards were popular among Ethereum miners before the switch to proof of stake late last year.
---
Get the day's top crypto news and insights delivered to your email every evening. Subscribe to Blockworks' free newsletter now.
Want alpha sent directly to your inbox? Get degen trade ideas, governance updates, token performance, can't-miss tweets and more from Blockworks Research's Daily Debrief.
Can't wait? Get our news the fastest way possible. Join us on Telegram and follow us on Google News.
---