Is GameFi the Next 'Silicon Valley' for Investors?
GameFi isn't just another opportunity for VC funds — it is changing how and who gets to invest in new projects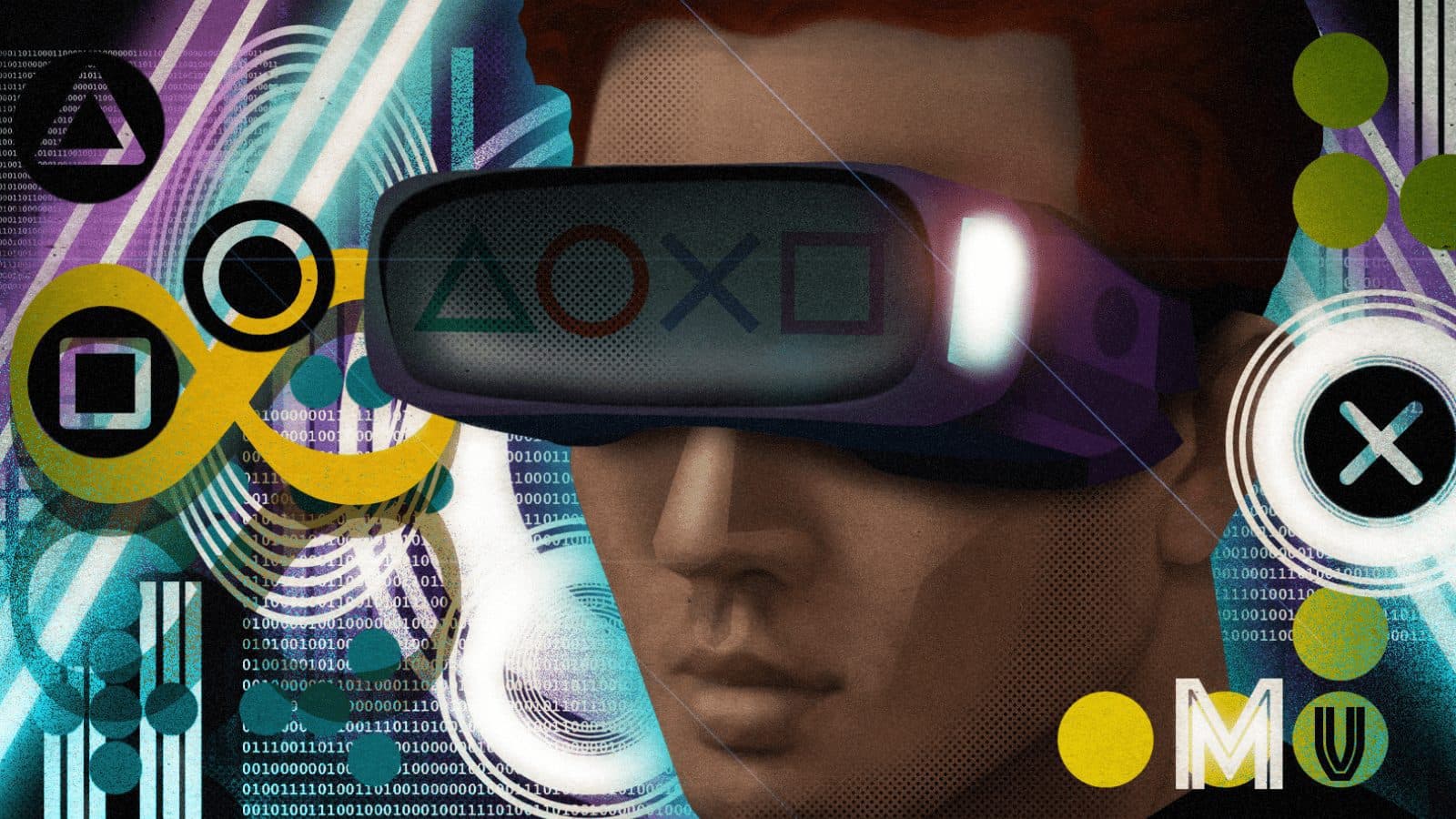 Blockworks exclusive art by axel rangel
key takeaways
The video game industry is currently priced at $178 billion, with the GameFi sector making up $21 billion
GameFi isn't just another opportunity for VC funds — it is changing how and who gets to invest in new projects
What happens when you open the GameFi ownership economy to a gaming industry that can amass audiences larger than the Super Bowl? You get a new class of creative entrepreneurs and Silicon Valley VC funds eager to invest — or almost eager. 
The video game industry is currently priced at $178 billion, with the GameFi sector making up $21 billion. If Web3 is about to disrupt the industry as Web2 did in the 2000s, then venture capital fund managers have a lot of reason to pay close attention to the gaming sector.
The big question for these managers is, will the gaming community — the people behind the industry's revenue — want to mix play with work? My last article explained the difference between the GameFi monetization models and why the play-and-earn system could make GameFi more attractive to the rest of the video game industry.
The jury is still out. But regardless of the gaming zeitgeist direction, GameFi is not only attracting funding and talent from Silicon Valley. It is changing the funding model altogether.
The venture capital managers leading investment in GameFi
Last year, Andreessen Horowitz invested $4.6 million in a leading gaming guild. Not an enormous amount in relative terms, but with a $2.2 billion crypto fund in place, the Menlo Park-based venture capital firm is actively allocating. At the time, Arianna Simpson (who heads up the fund) outlined "a largely untapped economic opportunity in emerging markets to provide jobs by building a virtual economy in the digital world." She pointed out that this sector is making us all rethink and redefine employment.
Arianna is alluding that she sees the gaming zeitgeist moving in a direction that adopts a work and play mixture. It's a move that will undoubtedly leave the adage, "get off the couch and get a job," outdated. It will challenge the definition of human productivity — something that is already in question as automation threatens to disrupt the majority of occupations.
FTX announced a new gaming division as a crypto-as-a-service-styled platform targeted at game developers in February. Its division lead, Amy Wu, recognizes the industry's opportunity before its initial reluctance is overcome, stating: "Yes, there are gamers who don't believe in NFTs in games, but there were also naysayers about free-to-play and mobile gaming. It will take examples of exceptionally designed, innovative games to show gamers the future." 
Wu alluded to the two billion-plus gamers who have bought digital assets (in the form of in-game items) for years, with the vital distinction being that they can now take proper ownership of them.
Wu and Simpson were speaking about the enormity of the opportunity that GameFi presents. Play-to-earn is just the preamble. The move to play-and-earn — focusing on gameplay alongside the blockchain-based ownership dynamic — will draw in the two billion-plus gamers that Wu referenced. While DeFi has greater depth from a total asset value perspective, the incredible size of the gaming audience is an indicator of the comparatively outsized opportunity that exists for investors in the space.
The new decentralized investing model for IGOs
GameFi isn't just another opportunity for VC funds. It is changing how and who gets to invest in new projects — or what is called IGOs (Initial Game Offerings). The DAO-operated gaming guild UniX Gaming introduced a new investing model called Final Round which provides community members with the opportunity to invest in and even play games before they are made available publicly. 
The community members of this guild are similar to the VCs and angel investors in the sense that they get access to equity shares before a company goes public. But instead of equity, guild members get access to game NFTs and gaming tokens. Unlike the traditional model, though, the fund is managed decentrally through a DAO (decentralized autonomous organization) and powered by its own UniX token. This makes investing more accessible and transparent through the innovation of off-chain smart contracts. And in a step to make more projects available for crowdfunding, UniX moved from the Ethereum blockchain to Polygon. This decision allows games built across multiple blockchains eligible for Final Round.
How play-and-earn is a revolution in consumer participation
As GameFi iterates and evolves from play-to-earn to play-and-earn, it's also finding a way to improve user acquisition. Axie Infinity inspired some brilliant game developers to move to Web3. Creative, independent developers were getting squeezed by handing over significant capital to tech giants such as Facebook and Google to acquire a user base.
The economic incentives behind GameFi drive community and consumer participation. For this reason, the team behind Axie Infinity was able to scale up its community incredibly quickly, without having to hand over a dime to the tech giants. In 2021, Axie grew at a rate of 30% per week. It became one of the highest-grossing games globally without a presence in any app stores.
Guilds creating brand evangelists
In tandem with the incredible growth of Axie gamers, gaming guilds have emerged and grown communities at a similar rate. Guilds such as UniX Gaming have been instrumental in creating brand evangelists more effectively than any other industry. Furthermore, they're lowering the participation threshold by removing a considerable upfront cost for would-be participants.
Unrealized potential in esports
Esports is another vertical in the sector offering exponential potential. It's forecasted to grow to a $1.62 billion market value by 2024. It's estimated that League of Legends tournaments have recorded viewership that exceeds that of the Super Bowl and NBA finals.
The competitive nature and monetization of gameplay in esports make it a precursor to play-and-earn guilds. As these games and communities develop, their players and builders will find ways to merge with esports. 
Instead of taking a more conventional approach to influencer marketing, GameFi projects embrace live-stream gamers as influencers. UniX Gaming has amassed 23 million viewers via their stream partners. With economic incentives in place, the gaming guild has set its sights on a target of 150 million viewers. Harnessing this level of community engagement is incredibly powerful in bringing new games to market.
As it stands right now, total GameFi market capitalization amounts to $21 billion. Gaming, in general, is projected to reach a value of $268 billion by 2025. We are witnessing a shift from publisher-first economies to player-first economies, which is likely to be a killer application of blockchain-based gaming. Armed with that knowledge and an understanding of why GameFi is poised to disrupt traditional gaming, it's easy to appreciate that GameFi represents the next Silicon Valley for investors.
---
This content is sponsored by UniX Gaming.
---
Get the day's top crypto news and insights delivered to your email every evening. Subscribe to Blockworks' free newsletter now.
Want alpha sent directly to your inbox? Get degen trade ideas, governance updates, token performance, can't-miss tweets and more from Blockworks Research's Daily Debrief.
Can't wait? Get our news the fastest way possible. Join us on Telegram and follow us on Google News.
---