Google Cloud is LayerZero's new default oracle operator
A total of 15 different blockchains will be able to rely on Google Cloud oracles for cross-chain interoperability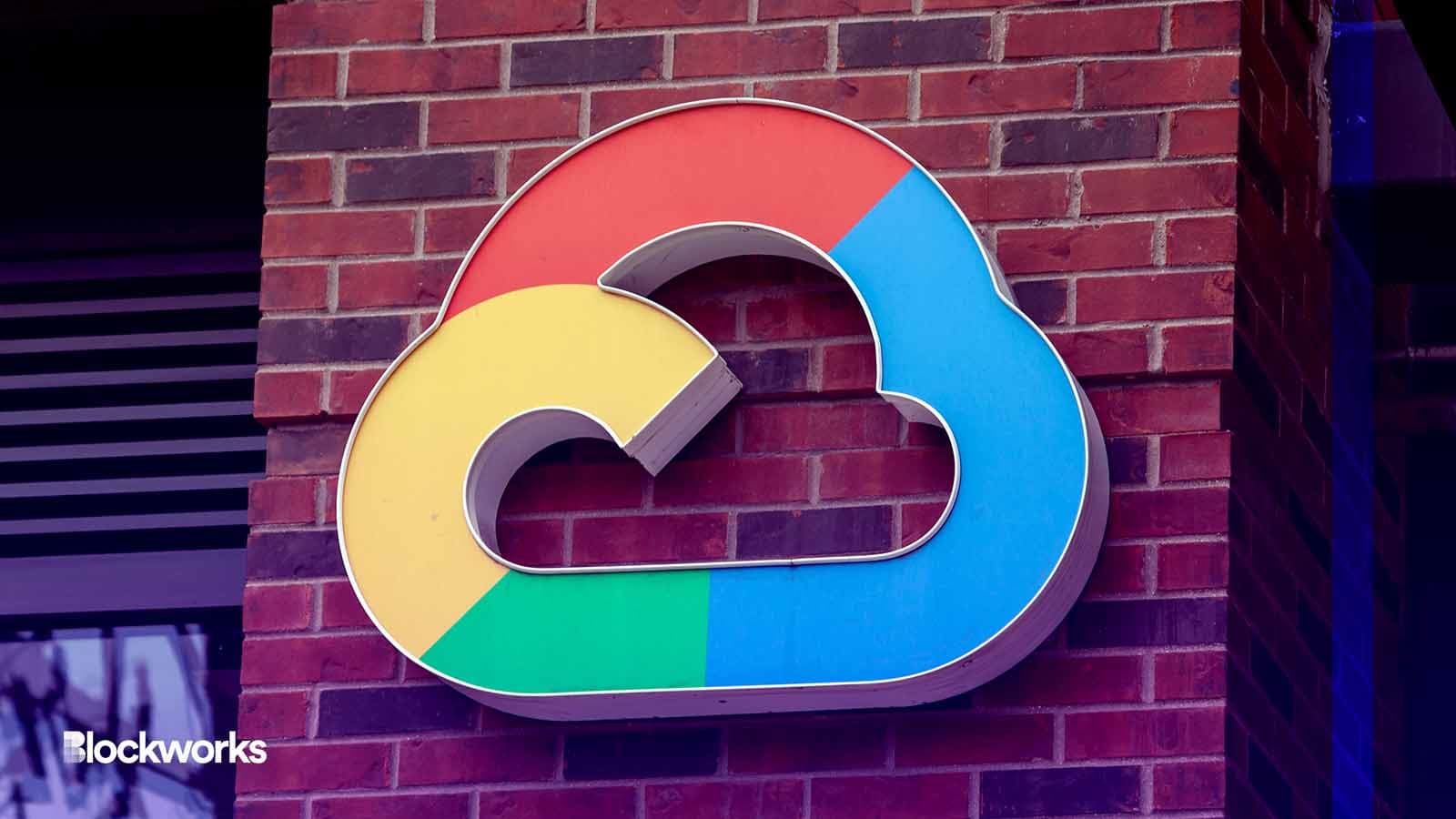 JHVEPhoto/Shutterstock modified by Blockworks
Cross-chain messaging protocol LayerZero has partnered with Google Cloud to further enhance its infrastructure.
Google Cloud will be the default oracle provider for LayerZero, meaning that any dapps on LayerZero will automatically use Google Cloud to verify transactions sent across blockchains, though they will still have the choice to use other providers. 
Oracles are a key part of blockchain infrastructure. They are responsible for connecting blockchains to external systems and sending real-world information in and out of a network.
LayerZero is an open permissionless protocol that enables decentralized app developers to decide who secures the messages between different blockchains. A total of 15 different blockchains can utilize this new cross-chain environment, including Ethereum, Arbitrum, Polygon, BNB and Avalanche.
If developers have Google Cloud selected as their oracle provider, local call messaging has to be approved by Google Cloud in order for it to be verified, Ryan Zarick, co-founder and chief technology officer of LayerZero told Blockworks.
"There's no way an attack can happen without [Google Cloud] being compromised as well," Zarick said.
Unlike running a single validator in Solana or Ethereum and not having the ability to stop attacks, Google Cloud will have the ability to veto the attack, Zarick explained.
"Cross-chain messaging always boils down to some level of trust, so there is no way that you can achieve trustless cross-chain messaging," he said.
Node operators on LayerZero can introduce latency measures, but ultimately because applications have the choice to choose other oracle providers, messages themselves can never completely be censored. 
"The way LayerZero is built is that every message is sequentially nonce order enforced, what that means is that if you sent a message first and I sent one, mine can't get delivered until yours gets there," Zarick said. "That's enforced by code, so transactions can't be taken out unless they turn off the entire messaging link."
---
Don't miss the next big story – join our free daily newsletter.