Markets Recap: Stocks Trade Sideways Amid Mixed Bank Earnings
"Bottom line: This does not fit the 'beat and raise' narrative investors have for banks in 2022," said UBS analyst Erika Najarian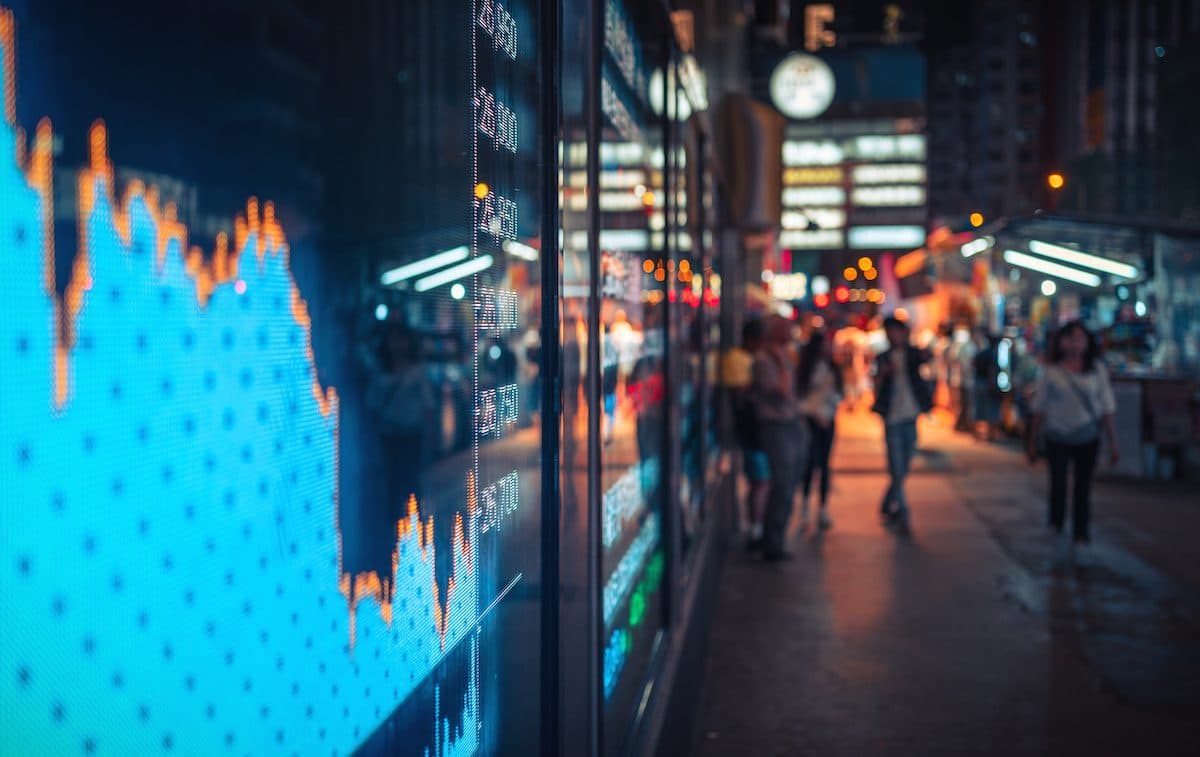 key takeaways
The amount of ETH burned was equal to newly-issued ETH over the past seven days, resulting in zero net insurance for the first time in the protocol's history
JPMorgan shares shed 6.4% to $157.65 by market close, the sharpest decline post-earnings in over a decade
Major Wall Street gauges traded sideways on Friday as banking giants kicked off a mixed fourth-quarter earnings season. 
JPMorgan Chase & Co. (JPM) reported profits of $10.4 billion in the last three months of 2021. Analysts, surveyed by FactSet, expected profits of $9.1 billion. The firm's shares shed 6.4% to $157.65 by market close. The decline notched JPMorgan's worst post-earnings drop in more than a decade, according to data from Bloomberg. 
The bank's management expected "headwinds" due to higher expenses, JPMorgan CFO Jeremy Barnum told reporters on the earnings call. 
"JPMorganChase reported solid results across our businesses benefiting from elevated capital markets activity and a pick up in lending activity as firmwide average loans were up 6%," Jamie Dimon, the megabank's CEO, said in a statement. 
Citigroup Inc. (C) shares also declined after disappointing trading results, falling 1.25% by market close. The banking giant reported revenue of $17 billion, higher than the analyst's estimates of $16.75 billion. However, the company's net income dropped more than 25% to $3.2 billion.
"Bottom line: This does not fit the 'beat and raise' narrative investors have for banks in 2022," said Erika Najarian, an analyst at UBS, told Barron's. 
Latest in Macro:
S&P 500: 4,662, +0.08%
NASDAQ: 14,893, +0.59%
Gold: $1,816.3, -0.28%
WTI Crude Oil: $84.35, +2.72%
10-Year Treasury: +0.082, 1.791%
Latest in Crypto:
BTC: $42,953, -0.74%
ETH: $3,267, -1.07%
ETH/BTC: 0.076, +0.6%
The amount of ETH burned was equal to newly issued ETH over the past seven days, resulting in zero net issuance for the first time in the protocol's history. The net issuance of ETH, calculated by block subsidy minus transaction fees burned, over the last seven days was zero. Essentially, there was no ETH inflation this past week, making it 'harder' money than bitcoin.
Elsewhere, the price of the shiba-inu-themed Dogecoin jumped over 17% in a 24-hour period early Friday, likely due to Elon Musk's announcement that Tesla would accept Doge as currency in its online store. Doge is currently changing hands for roughly $0.19.
---
Get the day's top crypto news and insights delivered to your inbox every evening. Subscribe to Blockworks' free newsletter now.
---