Riot Blockchain CEO: Firm Is One of Mining Space's 'Best-positioned Acquirers'
Potential transactions would focus on more than scaling, CEO says, as company seeks to fulfill expansion plans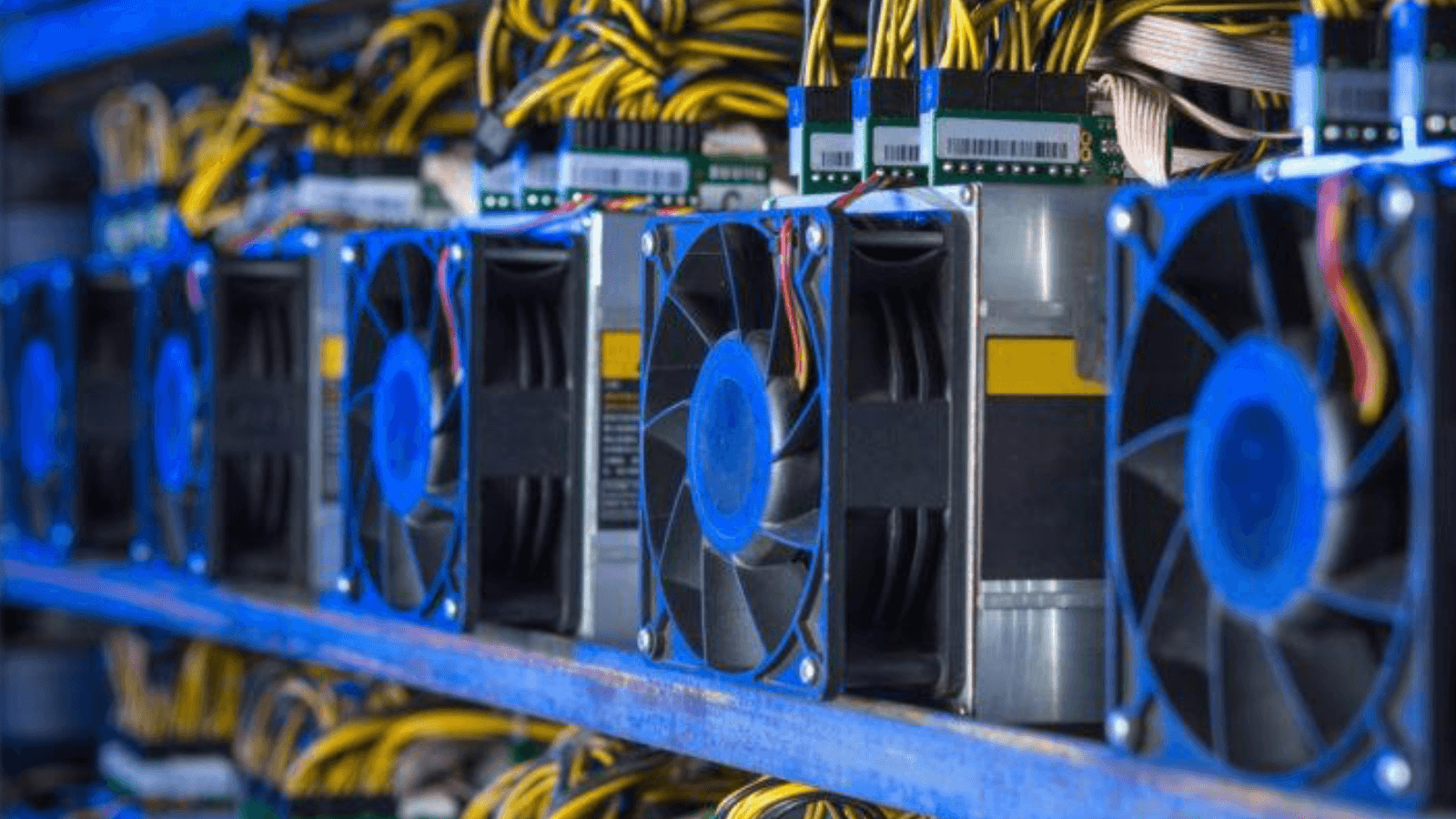 Bitcoin mining farm | Source: Shutterstock
key takeaways
Riot Blockchain seeks to more than double its current capacity to 12.5 exahashes per second by the first quarter of 2023
Closer relationships between bitcoin miners and energy grids will be critical for the space going forward, CEO says
Riot Blockchain is one of the "best-positioned acquirers" in the mining space, the company's CEO said — a segment many say is primed for consolidation during the crypto winter.
But Riot's CEO Jason Les said that the company is not necessarily seeking out scale in potential deals, as it is busy fulfilling its own expansion.  
The Colorado-based company had 55,728 active miners with a hash rate capacity of 5.6 exahashes per second (EH/s) as of Sept. 30. Riot Blockchain is set to receive 5,000 S19-series miners from Bitmain Technologies this month and seeks to reach 12.5 EH/s during the first quarter of 2023.
"It is a sprint," Les said. "It is an all-hands-on-deck effort to build this infrastructure and get these miners deployed…to get this hash rate up as fast as possible."
Mining M&A to come? 
Riot Blockchain is one of the largest publicly traded miners in a space that grew quickly but now must handle a downturn that for many has cut off access to capital. 
It had $270 million in cash on its balance sheet at the end of the second quarter. Though Les declined to comment on the company's current cash on hand — the company will reveal its third quarter results next month — Riot Blockchain held 6,775 bitcoins at the end of September. 
"Strategically, it's hard to see anything really adding on. It's just making a big thing bigger, so what is the price we can get that at, and what is that going to add to our financial results," he added.
Other executives at larger mining companies have expressed hesitation to acquire in the current market environment. Marathon Digital CEO Fred Thiel told Blockworks last week that it's more prudent, in many cases, for large bitcoin miners to build than it is to buy.
Riot Blockchain is no stranger to acquisitions. It completed its acquisition of Whinstone's 100-acre bitcoin mining site in Rockdale, Texas in May 2021. It then revealed, in December, its buy of ESS Metron, a designer and producer of electrical equipment that the company said would help it obtain critical infrastructure to install miners more quickly.
Les pointed to the latter deal as "a huge leap" in the company's effort to vertically integrate.
"There's always the potential for those types of acquisitions as well — a company that supports the vertical integration strategy that maybe is not specifically in bitcoin mining themselves," he added.  
As for the space more broadly, Les said he expects mergers and acquisitions among smaller miners that grew too quickly during the bull market last year. Other mining companies, he added, will go bankrupt or seek to go private in an effort to reduce the complexity of their business.
"Consolidation for the sake of consolidation doesn't make sense," the Riot Blockchain CEO said. "There has to be a synergistic benefit that's coming to the table for the two companies, so how those pieces on the chess board come together I'm not sure."
A focus on building in Texas
Though Thiel said Marathon Digital was exploring potential options to expand globally as mining in Texas was getting crowded, Les said Riot Blockchain would continue focusing on expansion in the state.
The company's relationships in Texas helped it secure a site that intends to host 1 gigawatt of capacity in Navarro County about an hour outside of Dallas, Les said — a deal revealed in April. 
"Not deep West Texas…but in an area that has a community that we could partner with and that's only two hours away from our existing facility in Rockdale," Les said. "There's a lot of advantages we have from keeping things relatively local, being able to move people and resources between sites and being able to leverage relationships."
The deregulated power market is also very attractive in Texas, the executive added. The Electric Reliability Council of Texas (ERCOT) operates more than 1,000 power generation units that represent roughly 90% of the state's power load.
Les said the closer relationships between bitcoin miners and energy grids will be critical for the space, as mining can monetize energy that would otherwise be wasted.
Riot participated in ERCOT's Four Coincident Peak (4CP) program from June through September — which allows businesses to reduce energy consumption in exchange for electric bill savings.
"Bitcoin mining has a real opportunity to become a part of our energy grid all over the place," Les said. "That's going to make the energy grid better, and that's going to demonstrate the strength and resiliency, and the value-add, of bitcoin mining."
---
Don't miss the next big story – join our free daily newsletter.