Three Arrows Capital Misled Regulators in Singapore: MAS
Singapore's central bank says Three Arrows Capital failed regulatory requirements when moving fund management to the British Virgin Islands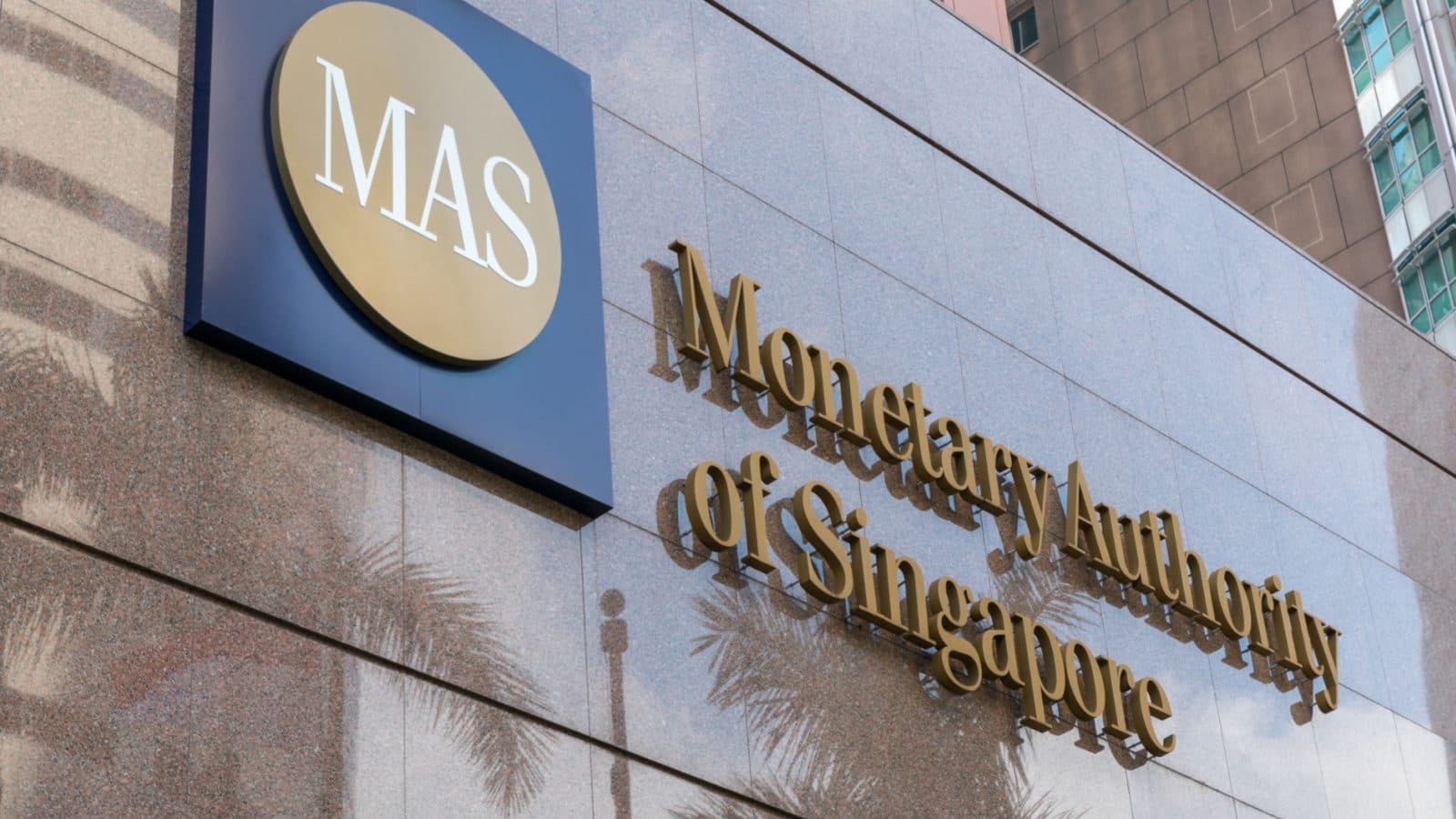 Monetary Authority of Singapore | Source: Shutterstock
key takeaways
Singapore's central bank found Three Arrows Capital had misled regulators when signaling it had shifted fund management to the British Virgin Islands
The firm's Singapore entity also managed more assets than allowed in two prolonged periods over the past two years
Three Arrows Capital (3AC), the crumbling cryptocurrency hedge fund firm, has been dealt another blow by drawing the ire of Singapore's central bank for ignoring assets under management (AUM) limits and providing misleading information.
The Monetary Authority of Singapore (MAS) has issued a stern letter of disapproval — which it's calling a "reprimand" — to 3AC, detailing ways in which the embattled company skirted local regulations.
MAS, which serves both as the country's central bank and its financial watchdog, found 3AC had misinformed regulators about exactly who handled its offshore entity, under which much of 3AC's recent business dealings took place.
3AC is headquartered in Singapore but maintains incorporation in the British Virgin Islands (BVI). 
According to MAS, 3AC at the beginning of September 2021 told regulators it had formally moved management of its only fund to its BVI operation.
3AC's Singapore headquarters resumed management of some assets in February of this year, said MAS, before notifying MAS at the end of April it would cease fund management in Singapore altogether, following the first week of May.
In a press release on Thursday, MAS regulators said they found 3AC's claim that it had novated management of its fund to its BVI entity misleading, as both entities shared a common shareholder — co-founder and company director Su Zhu.
3AC also failed to inform MAS in the required timeframes (14 days) of changes to directorships and shareholdings of its directors, Zhu and co-founder Kyle Davies. 
Singapore watchdog to keep digging into Three Arrows Capital
As well, 3AC has only ever been allowed to handle up to S$250 million ($180 million) in assets at any one time, ever since it was registered with Singaporean authorities in 2013. 
MAS found the firm had exceeded that limit between July and September 2020, and between November 2020 and August 2021. MAS said it has been investigating 3AC's for breaches of its regulatory responsibilities for the past year.
Blockworks has reached out to MAS for more information with regard to how far the firm exceeded its AUM restrictions, as well as the value of assets still kept with 3AC's Singaporean entity.
"In light of recent developments which call into question the solvency of the fund managed by Three Arrows Capital, MAS is assessing if there were further breaches by Three Arrows Capital of MAS' regulations," MAS said in its press release.
While MAS's reprimand is only a tersely-worded memo, with no fine attached, it comes just days after a BVI court ordered 3AC into liquidation. The firm has faced rumors of insolvency all month after losing some $400 million to margin calls as cryptocurrency markets crashed between May and June.
Practically in unison, Voyager Capital on Monday issued 3AC a formal default notice for cryptocurrency loans worth more than $650 million.
Global consultancy unit Teneo Restructuring is set to handle 3AC's BVI-based assets moving forward, and will launch a website via which the crypto hedge fund firm's creditors can make claims.
This article was updated at 5:40 pm ET to correct the year in which 3AC obtained its registered fund management company status from MAS.
---
Get the day's top crypto news and insights delivered to your email every evening. Subscribe to Blockworks' free newsletter now.
Want alpha sent directly to your inbox? Get degen trade ideas, governance updates, token performance, can't-miss tweets and more from Blockworks Research's Daily Debrief.
Can't wait? Get our news the fastest way possible. Join us on Telegram and follow us on Google News.
---