Virgil Griffith Pleads Guilty To Conspiracy In North Korea Sanctions Case
The charge against Griffith, a former Ethereum developer, surrounds a trip to Pyongyang in 2019, where he gave a presentation on blockchain technology at a conference.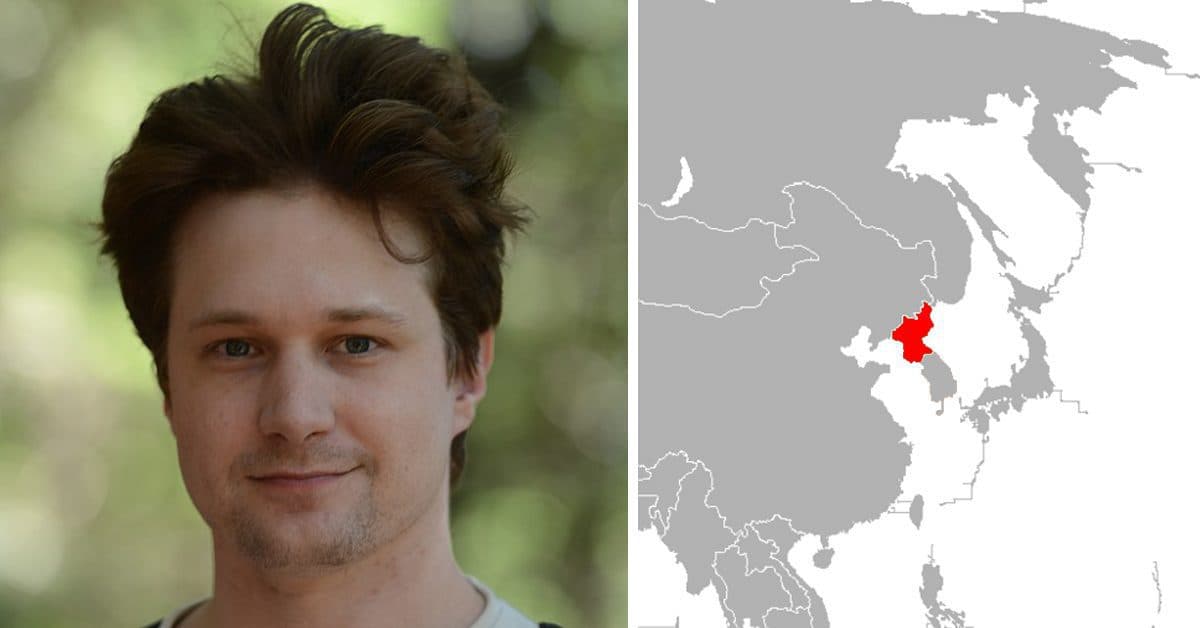 Virgil Griffith; Photo: Lulu Lorien, CC BY-SA 4.0 , via Wikimedia Commons
key takeaways
"No one should define him by this mistake," Brian Klein, an attorney for Griffith, said
As part of his plea deal, Griffith will likely face up to 6 years in prison
Virgil Griffith, a prominent Ethereum developer, pleaded guilty to a conspiracy charge at the beginning of the landmark trial in the Southern District of New York on Monday. 
Griffith is being accused of conspiracy to violate sanctions laws. The federal charge against him surrounds a trip to North Korea in 2019, where he gave a presentation on blockchain technology and cryptocurrency at a conference in Pyongyang. 
According to the Department of Justice, Griffith was conspiring to violate the International Emergency Economic Powers Act (IEEPA) during the trip. IEEPA prohibits US citizens from exporting services such as intellectual property and technology to North Korea without a license from the Department of Treasury. 
The case revolves around Griffith's intent and not the consequences of his actions; as noted by journalist Ethan Lou — who says he was with Griffith when he gave the presentation in 2019 — the 38-year-old developer stands accused of "trying to help North Korea, not actually helping."
Monday's plea could also signal the tail end of a two-year-long legal battle between attorneys for Griffith and the prosecution.
According to a court filing, Griffith had allegedly first sought approval to go to the conference in Pyongyang, but was denied. He was arrested several months later at Los Angeles International Airport while travelling on Thanksgiving, per a release from the US Attorney's Office for the Southern District of New York. 
In a written statement on Monday, US Attorney Audrey Strauss said that Griffith "agreed to help one of [the] nation's most dangerous foreign adversaries."
Previously, Griffith's lawyers retorted that the information in the presentation at the Pyongyang blockchain conference was public and readily accessible online.
Some prominent voices in the Ethereum community agree. Following Griffith's arrest in 2019, Vitalik Buterin tweeted: 
Brian Klein, a lawyer for the defendant, said in a statement that his client "is sincerely remorseful" and has "many wonderful qualities."
"Setting aside what happened, he has made important contributions to society that we will raise with the court," Klein added. "No one should define him by this mistake."
Klein requested on Monday that Griffith be removed from Metropolitan Correctional Center and transferred to a different facility, such as Essex County Correctional Facility in New Jersey. He described the current conditions of MCC as being "very, very difficult" for his client, a court transcript revealed. 
US District Judge Kevin Castel asked Griffith how he felt both "physically" and "mentally" in court on Monday. 
As part of his plea agreement, Griffith could face 63 to 78 months (or more) in prison, the judge said. Formal sentencing is scheduled to begin in January of next year.