Crypto Lender Aave Moves To Tighten Risk Controls
Aave, which has been closely followed by TradFi players since striking partnerships with Wall Street firms earlier this year, has a parameter problem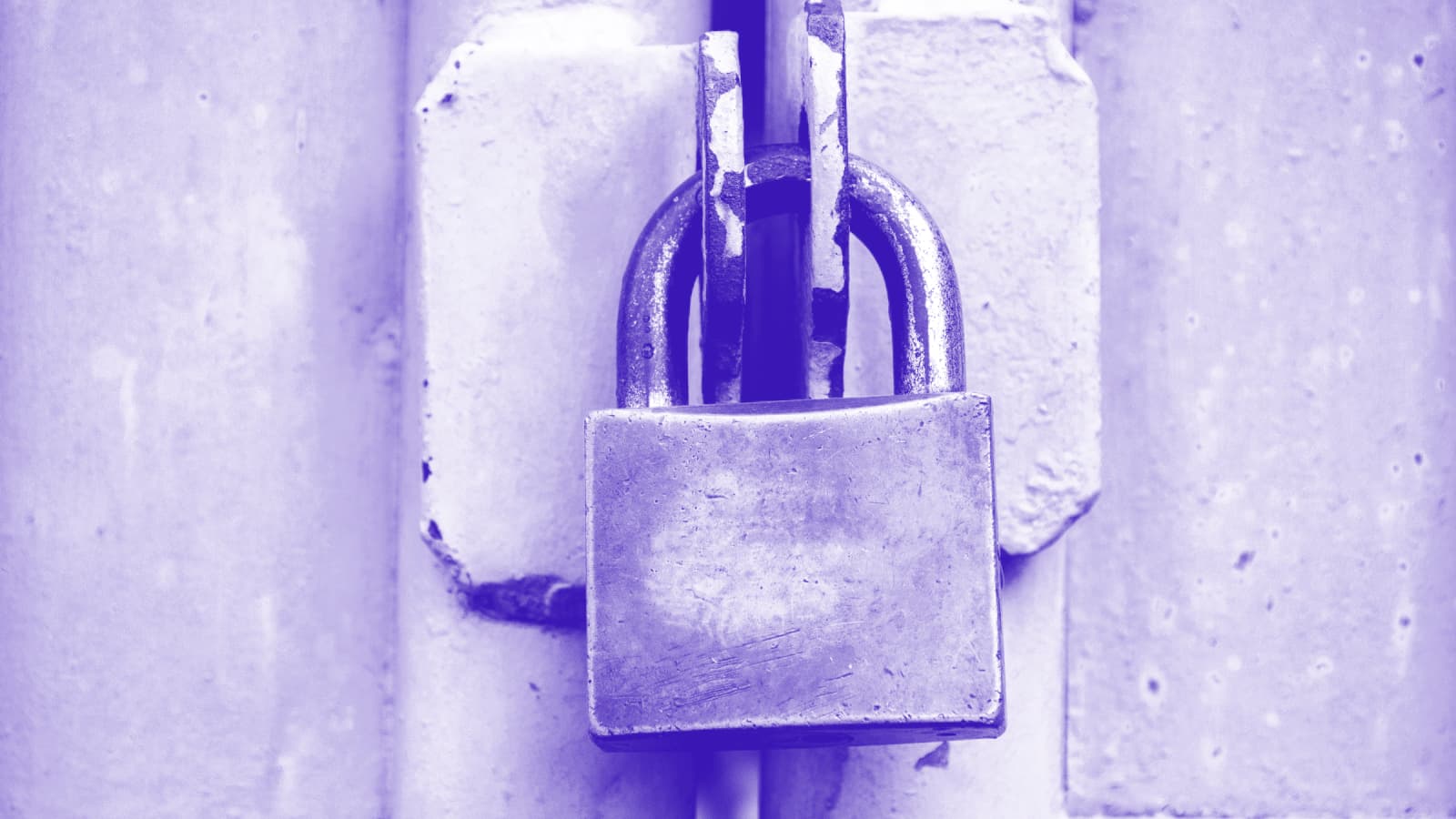 Source: kung_tom/Shutterstock.com
In its latest move to fend off exploits, the DAO governing DeFi lender Aave has voted to freeze credit pools with low liquidity. The change comes in response to a weakness uncovered in the protocol's lending parameters, exploited by the same trader who saddled Solana-based Mango Markets with bad debt.
Liquidity has taken a hit in decentralized credit markets post-FTX bankruptcy. But, in this instance, the temporary pause in withdrawals and deposits to certain Aave pools appears to be strictly related to security concerns. 
The move stems from a recent proposal on Aave's governance forums. The proposal dubbed "the market situation of [certain assets as] currently volatile" — and lobbied for the freeze out of an "abundance of caution." 
About a dozen and a half assets that trade on the protocol have been, at least in part, shut down for the time being, including MANA, 1INCH and xSUSHI.
In last week's incident, the protocol lent out tens of millions of dollars in CRV tokens against USD Coin collateral, but when the price of CRV spiked, arbitragers were unable to fully liquidate the collateral to repay the trader's debt. The outcome, ultimately, was more of a flesh wound: Aave wrote down $1.7 million of bad debt. But that was enough to briefly cause its native token AAVE to plummet on the news.
In a crisis, AAVE stakers are on the hook to cover protocol debts, although, at the time, protocol representatives said the shortfall was small enough to be covered via the protocol's treasury instead.
The salve — or the latest proposal — which went into effect this week with overwhelming community support, is not the only liquidity-driven halt to Aave's credit pools in the works. 
Aave participants Llama and Chaos Labs recently put forward their own suggestions, which would stop trading on a number of separate cryptoassets. Voters were more than 99% in favor as of publication. The mechanism, if passed as expected, would freeze new lending, but continue to facilitate deposits.
"In response to recent market events and the continued contraction of liquidity across markets, this proposal seeks to reduce the risk profile across many higher volatile assets," the proposal said.
And yet another proposal — also carrying overwhelming approval at publication time — recommends halting much of Polygon's Aave integration, while waiting for a pending protocol upgrade to improve "risk controls." The move would affect six digital assets, including LINK, SUSHI and CURVE.
"This isn't about FTX, for once," one institutional trading source said. "But it does appear to demonstrate how volatility throughout the market is slamming credit now, as well."
The source was granted anonymity because they are not authorized to speak to the media. Aave representatives did not immediately return a request for comment.  
The crypto lender has been closely watched in institutional crypto circles after it earlier this year struck deals with a number of high-profile TradFi asset managers who agreed to tap its liquidity pools via a permissioned offering.
---
Don't miss the next big story – join our free daily newsletter.