Ava Labs CEO Rejects Report Alleging Conspiracy with Law Firm
UPDATED: New website Cryptoleaks published a series of videos showing lawyer Kyle Roche discussing a pact with Ava Labs which Roche denies exists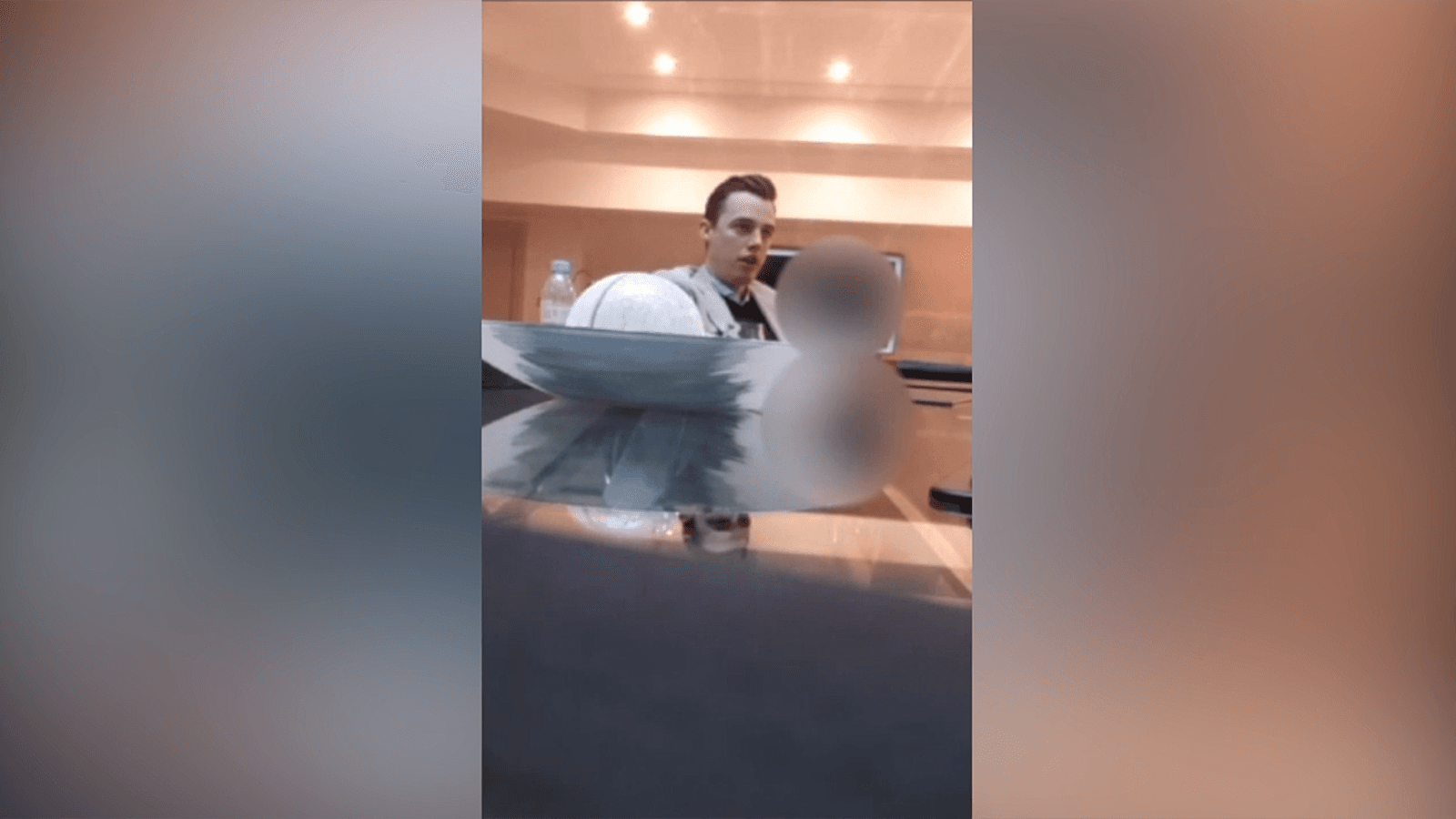 Kyle Roche; Source: CryptoLeaks
key takeaways
The pact reportedly directed Kyle Roche to sue crypto companies "gangster style" and distract regulators
Roche has sued crypto companies including Solana and Binance
Ava Labs' CEO Emin Gün Sirer has denied allegations that the company paid off a law firm to harm competitors via class-action lawsuits and to distract regulators.
CryptoLeaks claimed in a report on Friday that Ava, the core developer of the Avalanche blockchain, struck a secret pact in September 2019 with lawyer Kyle Roche. 
Under the alleged deal, Ava granted a 1% of the supply of AVAX tokens and a similar amount of equity to Roche in exchange for bringing lawsuits against parties in crypto. 
The outlet also posted a series of surreptitiously recorded videos — without attribution — that shows Kyle discussing his close relationship with Ava Labs' CEO and COO, whom he said he trusted like brothers.
"We did a deal where I agreed to provide legal services in exchange for a certain percentage of the token supply," Kyle said, adding that he was the first person to receive Ava Labs' equity after VC firm Andreesen Horowitz.
CryptoLeaks alleged that the pact was meant to use the American legal system "gangster style" to harm Ava Labs' or Avalanche's competitors, steer regulatory attention away from the company's commercial nature by suing other crypto actors and secretly pursue Emin Gün Sirer's personal vendettas against individuals.
"I think litigation is an underused tool by everyone," Roche said in the video.
During the discovery process in litigation, attorneys are able to compel the production of documents and information. The simple fact of a lawsuit itself may cause negative publicity about the defendant.
In the videos, Kyle also describes himself as Ava Labs' in-house crypto expert.
"I'm one of the top 10 people in the world. I've seen the insides of every single crypto company."
Roche's LinkedIn profile, however, shows no links to Ava or Avalanche. 
He also claims Ava Labs hasn't been sued, as he's ensured the SEC has "other magnets to go after."
Roche responds
Roche posted a statement on Monday to address the allegations stemming from what he termed, "illegally obtained, highly edited video clips that are not presented with accurate context."
Sirer reacted to the allegations early Monday, calling the information in the report "conspiracy theory nonsense."
Ava Labs was founded in 2018 and counts 27 investors including Galaxy Digital, Balaji Srinivasan and Polychain, Crunchbase data shows. The firm's Avalanche blockchain closed a $230 million token sale led by embattled crypto hedge fund Three Arrows Capital in September last year.
Ava Labs CEO publicly cheers lawsuit filed by Roche Freedman
In October, Roche Freedman filed a class-action lawsuit against Tether and Bitfinex for allegedly manipulating the cryptocurrency market "to create the largest bubble in history." 
Ava Labs CEO cheered the move on Twitter, praising the law firm behind the case as "absolutely top notch." 
In July, Roche Freedman sued Solana for the alleged sale and promotion of unregistered securities. Before that, the firm sued Binance over claims the exchange illegally sold UST to investors and caused hefty losses for them. CryptoLeaks alleges the firm has currently filed 25 class actions so far.
Mixed reactions to CryptoLeaks' claims
Not everyone in the crypto community appeared to trust the CryptoLeaks report, with some claiming the information does not prove anyone has been wronged. 
Andrew Thurman, a content lead at blockchain analytics firm Nansen, claimed that the outlet is funded by Internet Computer. Notably, Roche Freedman last year filed a class action lawsuit against Dfinity — the company behind Internet Computer. 
Roche identified one of the off-camera respondants in the video as Christen Ager-Hanssen an entrepreneur and venture capitalist, whom Roche said intended "to deceive and entrap me."
"These videos were recorded without my consent during private meetings with [Hanssen], whom I now know works for Dominic Williams, the creator of ICP Token, and the defendant in a high-profile securities fraud litigation my firm brought against him," Roche said in the statement.
Others including crypto VC Mike Dudas said on Twitter the allegations need to be addressed by Ava Labs' core team.
Ava Labs and Roche Freedman didn't return Blockworks' request for comment by press time.
The AVAX token is down 12% over the past 24 hours according to data compiled by Blockworks.
This story was updated on Aug. 29 at 10:50 am ET to reflect the statement subsequently published by Kyle Roche.
---
Get the day's top crypto news and insights delivered to your email every evening. Subscribe to Blockworks' free newsletter now.
Want alpha sent directly to your inbox? Get degen trade ideas, governance updates, token performance, can't-miss tweets and more from Blockworks Research's Daily Debrief.
Can't wait? Get our news the fastest way possible. Join us on Telegram and follow us on Google News.
---