BTC Attempts End-of-Year Rally: Markets Wrap
Bitcoin has seen a lot of ups and downs throughout 2021, a BTC short squeeze could be building up underneath the surface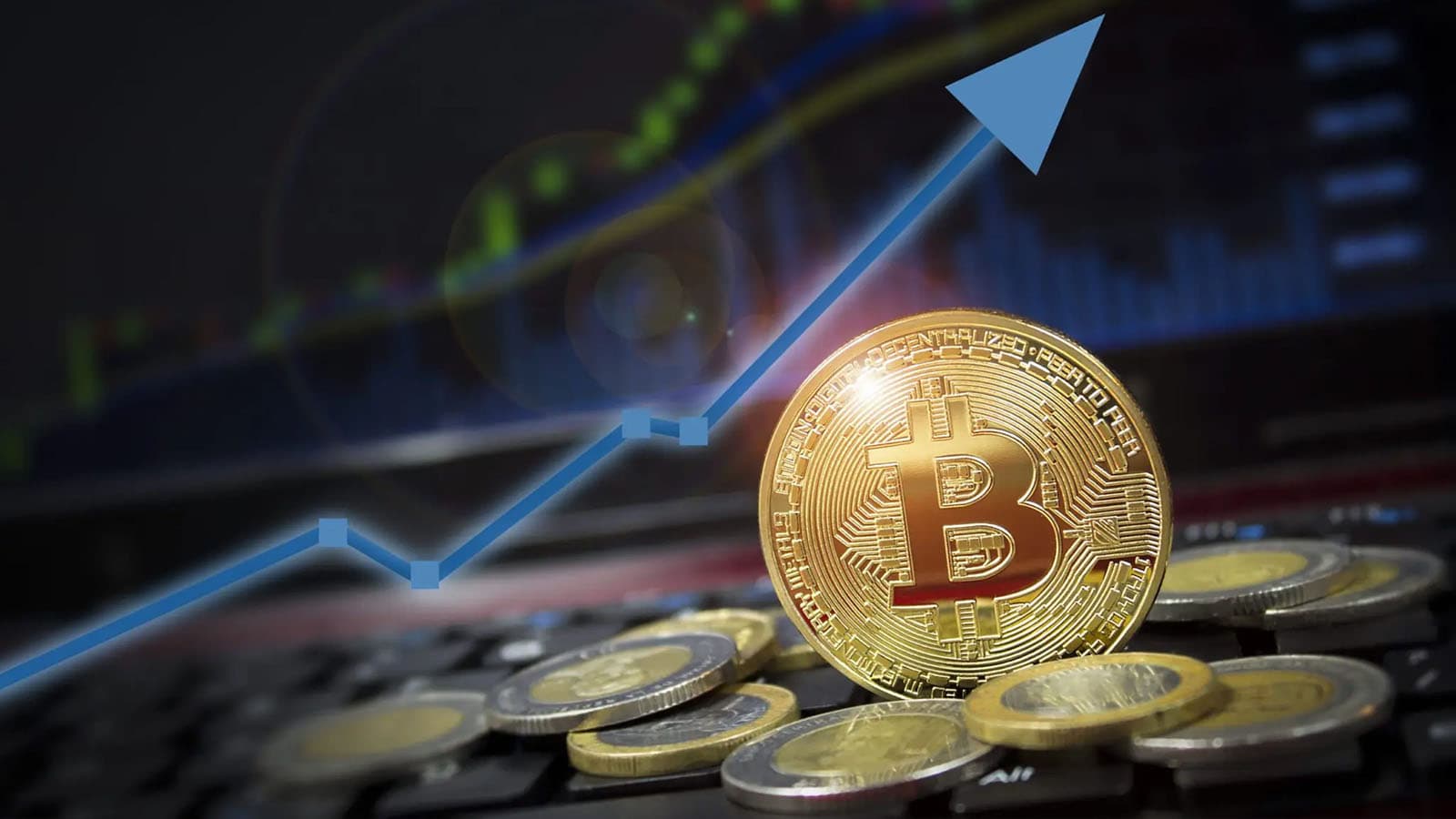 key takeaways
Bitcoin has seen a lot of ups and downs over the course of 2021
A BTC short squeeze could be brewing
Coin Metrics released a report highlighting some BTC moments from 2021.
BTC wallets holding non-zero balances continue to notch new highs.
Bitcoin could be setting up for a short-squeeze as stablecoin-margined open interest rises.
Tether and USDC grew from a combined market cap in 2020 of $25 billion to a combined market cap of $117 billion in 2021, according to the Coin Metrics report.
Latest in Macro:
S&P 500: 4,649, +1.78%
NASDAQ: 15,341, +2.40%
Gold: $1,789, -0.18%
WTI Crude Oil: $71.47, +4.17%
10-Year Treasury: 1.470%, +0.053%
Latest in Crypto:
BTC: $48,667, +2.60%
ETH: $4,017, +1.30%
ETH/BTC: 0.0824, -2.17%
BTC.D: 40.63%, +0.54%
BTC 2021
BTC opened the year strong with a Q1 rally up to $57,500 ignited by Tesla's announcement on Feb. 8, 2021, that they had added $1.5 billion worth of BTC to their balance sheet.
Tesla's announcement coincided with an increase in the number of wallet addresses with a non-zero balance, according to data from Glassnode. As seen in the chart below, the number of people who own BTC is at an all-time high.
BTC then marched on in Q2 of 2021 as Coinbase, the most widely used exchange in the US to purchase digital assets, went public on April 14. The anticipation of the event led to a rally above $63,000 before breaking trend and retracing below $50,000 in the following weeks.
However, the big decline did not occur until China announced it would ban bitcoin mining at the end of May.
"The Chinese government announced a regulatory crackdown of Bitcoin mining and trading. Although China has 'banned' Bitcoin several times in the past, this time was different: Chinese Bitcoin miners started to shut down and rapidly leave the country in anticipation of regulatory action. The amount of BTC transferred by miners hit a yearly high as some miners moved to sell their holdings and move out of the country." reads a Coin Metrics report.
Between the mining ban and a highly leveraged market structure, a lot of traders were forced to close their long positions which helped push the price below $35,000.
Futures open interest dropped from $20.73 billion on May 10 to $10.93 billion on May 23, according to data from Coinglass.
After a long chop sideways in Q3, the launch of a US-based bitcoin futures backed ETF product in October sparked another rally to fresh all-time highs.
The Coin Metrics report continues: "By October 19th BTC price topped $64K, surpassing Q2's top and setting a new all-time high. Q4 also ushered in Bitcoin's biggest upgrade in four years: Taproot. Taproot introduced new scripting possibilities and laid the foundation for new smart contract functionality, while improving Bitcoin's security and privacy. So far, about 1.6K BTC has been stored in Taproot P2TR outputs".
Bitcoin today
BTC was last trading near $48,650, up ~5.20% on the day, according to data from Coingecko. Some traders are pointing to the possibility of a short squeeze on the heels of mixed perpetual funding rates and rising stablecoin-margined open interest when compared to flat coin-margined open interest.
@bit_hedge noted on Twitter, "We've seen this picture before," alluding to a similar setup today as the beginning of the end-of-summer rally seen earlier this year.
Other key metrics from 2021
On-chain highlights for BTC, ETH, Tether and USDC over the course of 2021 can be found in the table below:
Non-Fungible Tokens (NFTs)
Trading data from OpenSea and Solanalysis of some of the top Solana and Ethereum projects can be found below:
If you made it this far, thanks for reading! I am looking forward to catching up tomorrow.
---
Get the day's top crypto news and insights delivered to your inbox every evening. Subscribe to Blockworks' free newsletter now.
---