Celsius Exposes User Information in Public Court Docs
The crypto lender asked the court to redact names, but that request was shot down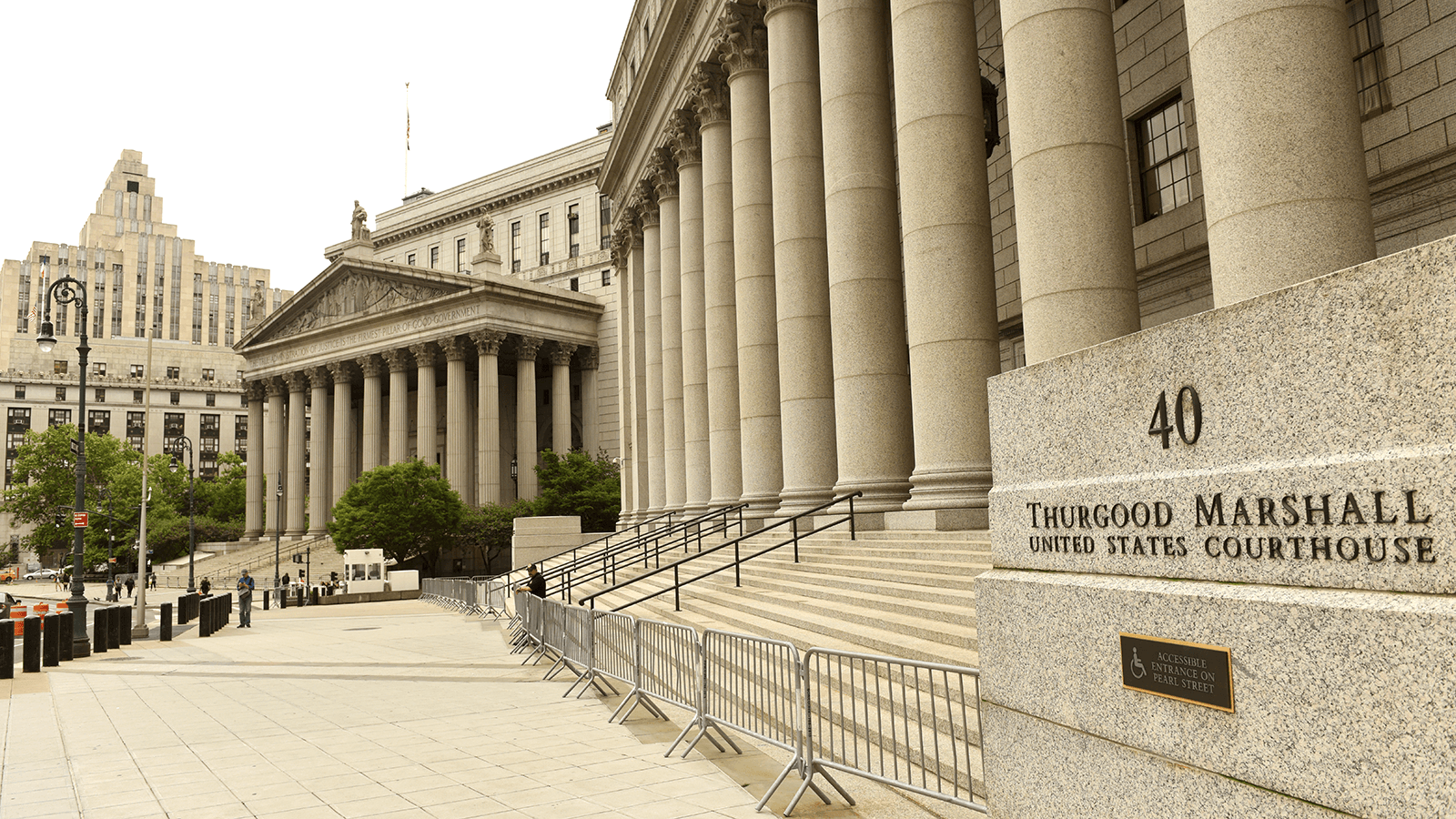 New York Courthouse; Source: Shutterstock
key takeaways
User addresses have been redacted, but several other details are included in public documents
Data in CeFi is potentially exposed from the get-go, a crypto exec told Blockworks
Embattled cryptocurrency lender Celsius is facing heat for revealing the names and recent financial actions of its users in freely available public court documents.
A filing submitted to court on Wednesday contains over 14,500 pages that include co-founders Alex Mashinsky, Dan Leon and Nuke Goldstein's financial transactions. But it also lists customer names, date of transaction, type of account, which cryptoasset and how much of it was involved. 
The firm appears to have complied with a federal court rule that allows personal information like home addresses to be redacted, however.
Celsius filed a motion on Aug. 3 asking the court to redact names and addresses of its users, citing threats of identity theft and safety concerns. It proposed using an "Address on File" notation instead of providing specific details.
A group representing Celsius' unsecured creditors had also joined the lender in requesting the court to protect personal information in public filings.
But US Trustee William Harrington objected to the request, arguing that redacting names and other information would violate the principle that all bankruptcy proceedings should be "open and transparent."
"The movant [Celsius] must demonstrate extraordinary circumstances and a compelling need to obtain protection to justify any such request," Harrington said. Allowing incomplete statements would be a "slippery slope," he said, as it would create an unfavorable precedent for crypto and other industries.
The crypto lender, which saw former CEO Alex Mashinsky and co-founder Dan Leon exit in the last week, has left investors alarmed over what the risks of their information leak could entail. 
Its latest exposé goes to show the perils and downsides of centralized finance, Michael Pearl, COO at smart transaction development platform Kirobo, said.
"While DeFi offers transparency regarding the activities of anonymous wallets, it does not match a name and a face to that wallet (if one undertakes some basic precautions)," Pearl told Blockworks in an email.
Celsius accidentally leaked customer email addresses in a July data breach, two weeks following its filing for bankruptcy protection.
"I can somehow understand why people find comfort in storing their crypto in more 'trustworthy' hands," Pearl said. "However, people also have to be aware of the fact that their crypto and their financial data are not really theirs."
Celsius didn't return Blockworks' request for comment by press time.
---
Don't miss the next big story – join our free daily newsletter.