Chainlink rallies hardest since May 2021 after CCIP release
Chainlink's CCIP is now open to developers across major blockchains including Polygon and Ethereum — and markets love it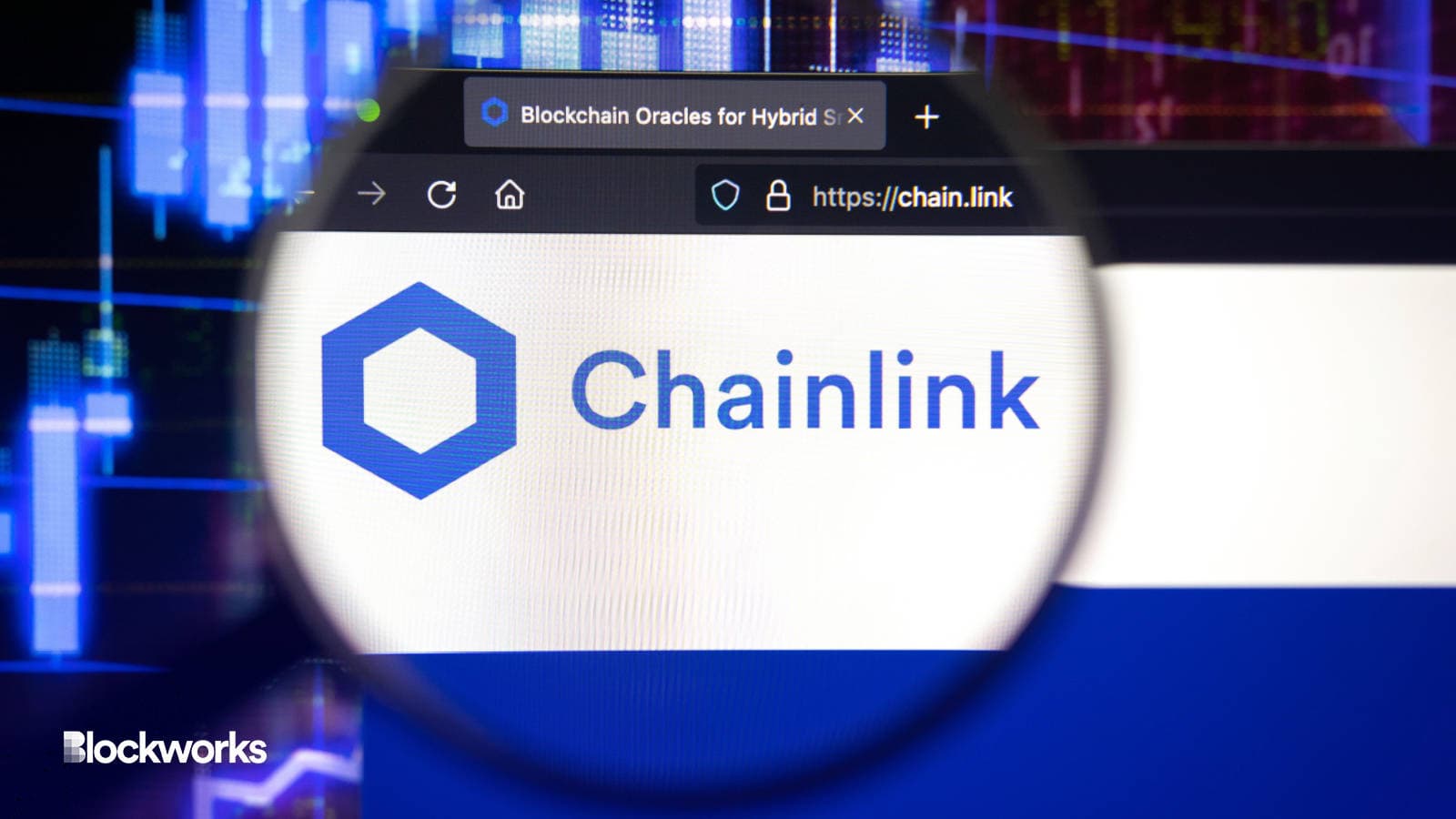 Dennis Diatel/Shutterstock modified by Blockworks
Chainlink (LINK) has notched its biggest single-day rally in more than two years following the release of its Cross Chain Interoperability Protocol (CCIP) to developers.
LINK jumped up to 22% on Thursday — from $6.92 to $8.43. It had retraced slightly to $8.36 by the end of the day and now hovers at $8.15, a three-month high. Bitcoin (BTC) and ether (ETH) ended up flat.
As the blockchain ecosystem grows, there's mounting need for these networks to talk to each other. CCIP aims to enhance communication and data transfer between various protocols. 
To celebrate CCIP, Chainlink co-founder Sergey Nazarov explained that Chainlink aims to extend the efforts of Bitcoin, which many consider directly inspired by the 2008 global financial crisis. Nazarov tweeted:
"The 2008 financial crisis led to the creation of Bitcoin because toxic assets were created by a poorly managed financial system that left society with the costs. We have an opportunity to build a better financial system that is cryptographically guaranteed, transparent, and gives control of risk over to the parties that it affects most."
Nazarov said Chainlink and CCIP push to "accelerate the speed at which this world happens on-chain." The goal is a "fair, transparent and largely derisked global financial system."
"As CCIP becomes the most widely used connectivity standard, we will initially see two largely separate on-chain networks of value: one for institutional/bank chains and the existing public blockchain DeFi ecosystem," he said.
Nazarov's hope is that CCIP can morph those two networks into one that's entirely on-chain.
CCIP works by using Chainlink's oracles (a network of data providers). Developers can create products on top of CCIP, which means smart contracts on one blockchain can send messages via Chainlink oracles to another blockchain, verifying data in the process.
With its early access mainnet release earlier this week, developers working on Polygon, Optimism, Ethereum and Avalanche can now use Chainlink's CCIP.
Since Monday, there have been over 514 transactions using CCIP with the most popular routes being Ethereum to Avalanche or Optimism, per Blockworks Research.
To date, CCIP has generated more than $12,000 in LINK revenue over the past four days, according to a Dune dashboard. Users who pay for CCIP transaction charges using LINK are offered a reduced rate. This, in turn, aims to enhance the value for token holders.
"It will be interesting to track Chainlink's protocol revenue as more projects establish CCIP integrations," Blockworks Research analysts wrote in a Thursday note.
Updated Jul. 21, 2023 at 9:23 am ET: Added context.
---
Don't miss the next big story – join our free daily newsletter.