China Pilots Mobile Digital Wallet for eCNY Push
New "FinTech Development Plan (2022-2025)" is rife with talk of "digital transformation" as Chinese leaders cement control of the digital economy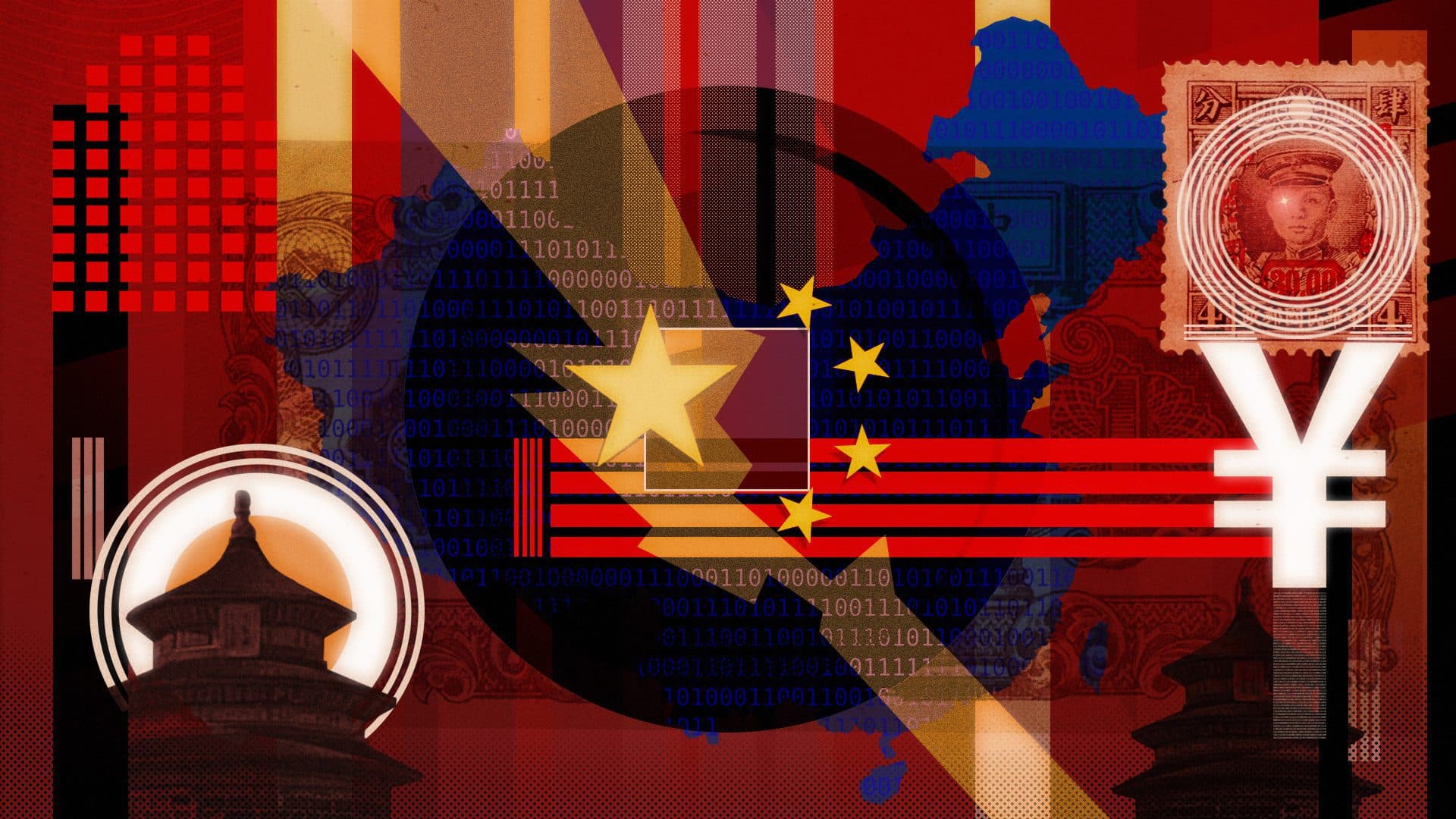 Blockworks exclusive art by Axel Rangel
key takeaways
Government attempts to marginalize open public blockchains were a theme of 2021
Government attempts to marginalize open public blockchains were a theme of 2021 New wallet is available for both iOS and Android
Chinese efforts to roll out a digital yuan got a boost on Tuesday with the availability of a digital wallet for iOS and Android, according to the China blockchain news service Blockbeats and Reuters.
The new app will link users' phone numbers to payment services provided by commercial banks using the Chinese central bank digital currency (CBDC). The eCNY is expected to eventually replace the payment rails offered by WeChat Pay and AliPay, the leading digital payment services in the country, Blockworks previously reported.
Coinciding with the digital wallet release, the People's Bank of China unveiled its "FinTech Development Plan (2022-2025)" today, which shows the importance financial planners place on the digitization of the economy. In the roughly 700-word document, the PBoC mentions "digital" (数字) 14 times.
Although neither blockchain technology, nor cryptocurrency is specifically discussed in the high-level overview, the trend has been toward exerting greater control over the trajectory of the country's digital economy to ensure government access to financial data.
"What China is doing should be framed as less a currency issue…and more of a data issue," said Yaya J. Fanusie, adjunct Sr. Fellow at the Center for a New American Security at the SALT Conference in October 2021.
Last year saw Chinese officials successfully expel most of the country's Bitcoin mining operations over the Summer, effectively crushing the contribution to the Bitcoin network's hashing power within the country, and pushing the miners that remain further underground.
In November, officials moved to curtail derivatives trading on the mainland and set ground rules for NFT marketplaces.
In its FinTech Development Plan, the PBoC laid out ​​"eight key tasks," including accelerating the application of regulatory technology and capabilities, and building "a financial and technological risk firewall."
Among US politicians, there is a clear lack of consensus on how best to proceed with a government-issued digital dollar, as well as the specific contours of private stablecoin regulation. 
Some, like Rep. Brad Sherman (D-CA), have advocated following China's lead in taking a hard line against all crypto assets. Other members of Congress argue for allowing room for innovation to develop, more in line with industry experts who warn that companies may be pushed overseas if the regulatory situation in the US is not clarified.
---
Get the day's top crypto news and insights delivered to your inbox every evening. Subscribe to Blockworks' free newsletter now.
---