China Reemerges as Top Mining Hub a Year After Blanket Ban
China has jumped back to one of the top mining hubs in the world despite a crackdown on operations by the country's government last year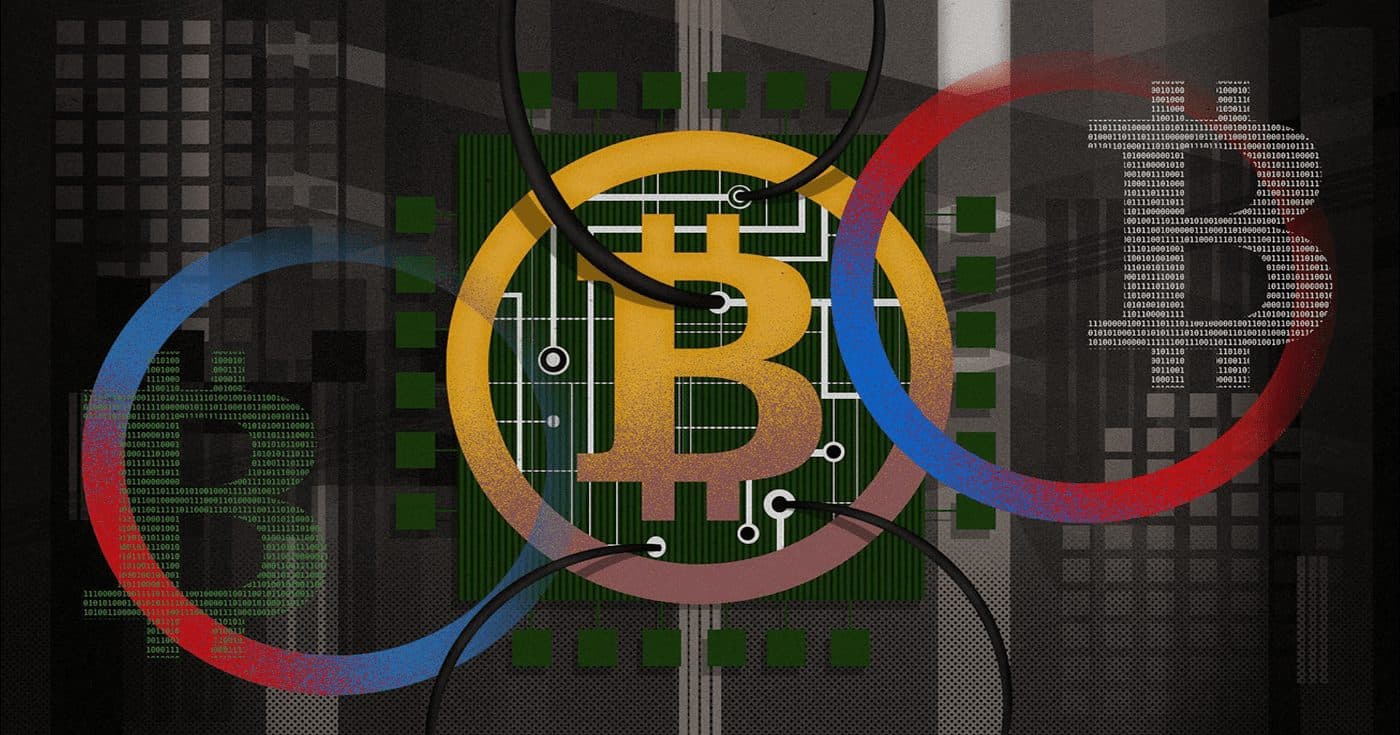 Blockworks exclusive Art by Axel Rangel
key takeaways
New research from the University of Cambridge suggests China is once again a dominant jurisdiction for bitcoin mining
China's government banned crypto mining operations throughout the country in June 2021, citing environmental concerns
New data on global bitcoin mining released by the Cambridge Centre for Alternative Finance (CCAF) on Tuesday suggests China has reemerged as one of the world's leading bitcoin mining hubs.
The research, obtained in collaboration with mining pools BTC.com, Poolin, ViaBTC and Foundry, reveals how China is now placed second behind the US almost a year after the Chinese government cracked down on major domestic operations.
China has re-emerged as a major mining hub to lead ahead most with a 21.1% mining capacity followed by Kazakhstan (13.22%), Canada (6.48%) and Russia (4.66%). The US, meanwhile, has firmly established itself as a leader with a 37.84% share of total hash rate activity.
Data relating to bitcoin's total global hash rate – the network's aggregate computing power – was recorded for the period September 2021 to January 2022.
The CCAF's latest research suggests a rebound in China's hash rate is the result of clandestine operations – resulting in a sudden surge back to 30.47 exahashes per second (EH/s) in September 2021.
In May of last year, China's State Council of the People's Republic of China, a cabinet-level administrative organization, began ordering various provinces throughout the country to prepare to cease mining operations altogether.
A month later, former mining hotspot Qinghai, a province in the country's north, became one of the first jurisdictions to close down all of its crypto mining operations. Other provinces duly followed suit under direction from the Chinese Communist Party, citing environmental concerns.
Shortly after, China's total share of the global bitcoin hash power fell to near 0% – a statistic reflecting the exodus of major mining operations, previously based in the country, seeking more favorable jurisdictions.
"The effect of the Chinese crackdown is an increased geographic distribution of hashrate across the world, which can be considered a positive development for network security and the decentralized principles of Bitcoin," Michel Rauchs, digital assets lead at the CCAF wrote in a note in October.
---
Don't miss the next big story – join our free daily newsletter.