CoinShares courting US investors in first asset management push
CoinShares, the European crypto company know for its ETPs, has big actively managed ambitions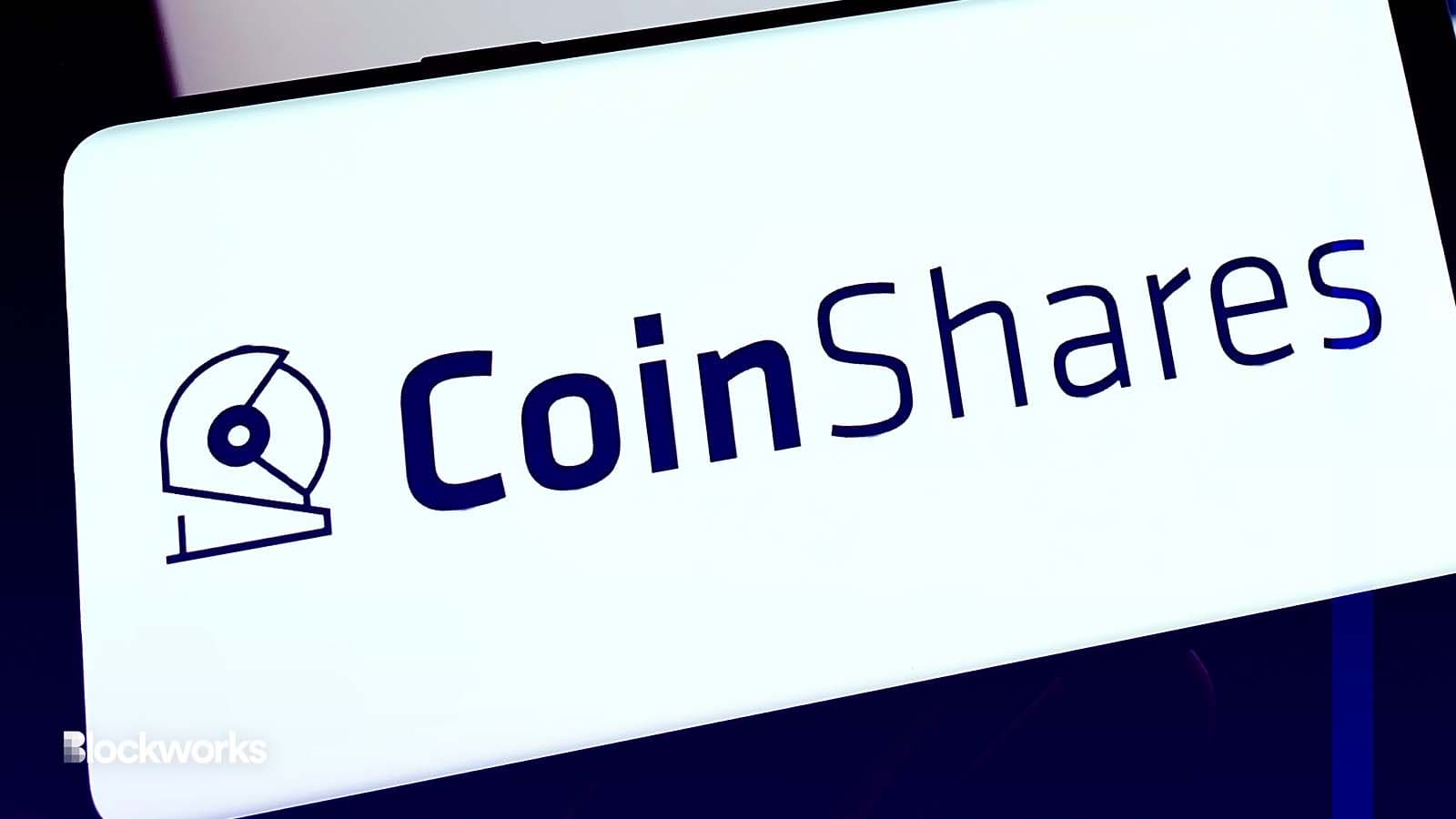 T. Schneider/Shutterstock modified by Blockworks
CoinShares, the European crypto ETP specialist, is making a first-time push into actively managed digital asset products — including a hedge fund targeting US institutions. 
Headquartered in Jersey, the publicly traded company has built its financial reputation by issuing liquid ETPs that encompass a diverse range of spot cryptocurrencies. Alongside this, the company has gained recognition for its valuable industry research. The firm operates a venture capital arm that accepts external investments, including contributions from US investors.
But an SEC filing on Wednesday indicated that CoinsShares has laid the groundwork for, and is nearing the launch of, what appears to be its first hedge fund open to accredited US investors. As of the most recent close in Europe, the company's asset management arm, including assets held within its ETP products, amounted to approximately $3 billion.
The fund, CoinShares Bitcoin US Feeder Fund appears set to start trading in the coming weeks. Further details regarding its investment strategy weren't immediately available. 
The feeder fund structure indicates that the vehicle is set to funnel limited partner capital into a master fund. This could in turn serve as a conduit for incoming capital from European investors. A spokesperson for CoinShares declined to comment.
The move comes as industry participants say launches of institutional-grade, liquid vehicles concentrating on cryptocurrencies have slowed, even as venture capital and private equity raises have picked up from lows notched in the fourth quarter of 2022. 
Many traditional finance firms that delved into cryptocurrency trading last year have chosen to put a hold on their expansion plans. Many have adopted a wait-and-see approach, likely due to the regulatory challenges posed by the SEC and CFTC in the United States.
The move, for CoinShares, follows a rocky end of 2022, including booking a 29% drop in combined income during the fourth quarter. The company had significant exposure to FTX.  
Asset management plans brewing 
CoinShares said in its first quarter earnings report that the company's leadership sees opportunity in a shift from large investors toward active, alternative investment products. 
"Today's investors seek more than passive exposure to digital assets and are demanding increasingly sophisticated investment alternatives," the company wrote in its report. 
It then lifted the curtain on the company's plans for a significant shift from its core ETP products. ETPs are the rough equivalent of ETFs in the US, where no spot bitcoin or crypto product has ever been approved. 
CoinShares said it would outline plans for an "alternative asset management business," which would bring that division more in line with US crypto firms that engage in research, trading and asset management, including hedge funds.
The company wrote that it was in the process of vetting external talent and making hires to support the initiative, which would represent a shift from its long time proprietary trading strategies. New strategies open to external investors would be seeded by CoinShares, according to the company. 
For first-time runners of external capital, getting off the ground with seed money can provide an outlet to build up a track record before actively fundraising. It's not clear how much external capital CoinShares would like to drum up for the new venture, which would likely include other strategies in addition to the bitcoin-focused hedge fund. 
The new business, like most hedge fund products, plans to impose performance fees on top of management fees. ETPs did not impose performance fees. 
The professed plan of CoinShares, led by CEO Jean-Marie Mognetti, is to "transform from a pure proprietary model with no external investors to a traditional active asset manager platform."
---
Don't miss the next big story – join our free daily newsletter.