Congressman Wants SEC to Punish Crypto Exchanges for Trading XRP
The SEC has overlooked cryptocurrency exchanges that allowed XRP trading, US Rep. Brad Sherman said Tuesday at an oversight hearing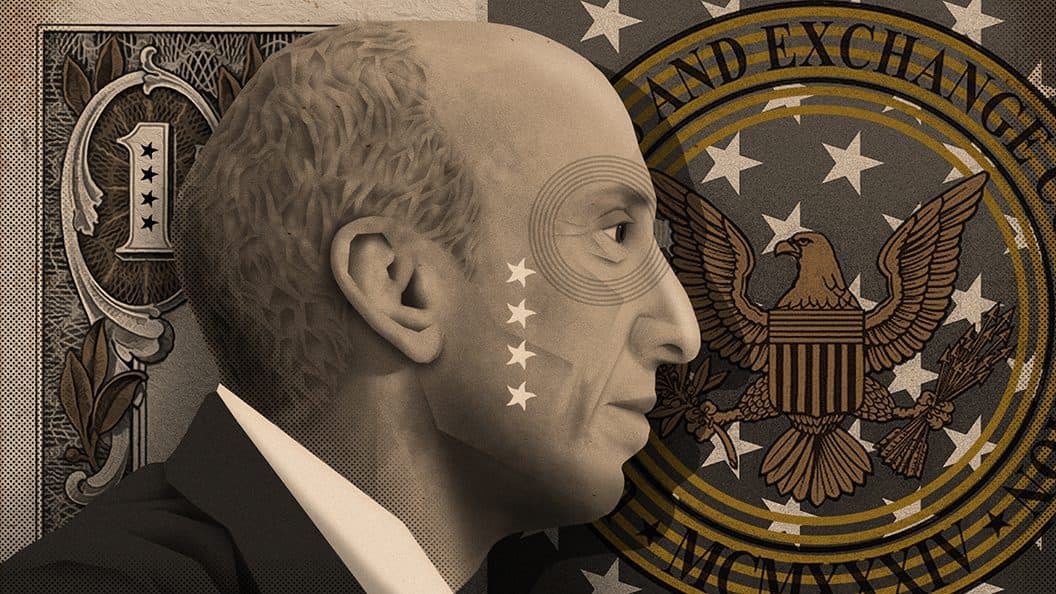 Gary Gensler, Chairman, SEC; Blockworks exclusive art by Axel Rangel
key takeaways
The SEC's enforcement division faced a grilling over its regulation of the cryptocurrency sector on Tuesday
Congressman Tom Emmer said the SEC has become a "power-hungry regulator" under Gary Gensler
Before the House Committee on Financial Services, US Rep. Brad Sherman said the US Securities and Exchange Commission (SEC) has failed to chase cryptocurrency exchanges that supported trade of Ripple Labs' XRP token.
The SEC's enforcement unit was cross-questioned over its regulation of crypto platforms in a Congressional hearing on Tuesday.
"If XRP is a security, and you think it is, and I think it is, why are these crypto exchanges not in violation of law?" Sherman, who called for a complete ban on cryptocurrencies in 2019, asked SEC division director Gurbir Grewal.
Grewal defended the Commission, saying it had gone after Delaware-headquartered exchange Poloniex last year. To that, Sherman said: "It's easier to go after the small fish than the big fish." 
The SEC has been locked in a lengthy lawsuit with Ripple Labs since December 2020, accusing the company and two executives of raising at least $1.3 billion by selling XRP — which the regulator has deemed an unregistered security. 
Ripple Labs has been fighting that battle by claiming the token and its underlying infrastructure are sufficiently decentralized so as not to be an investment contract, and hence should not be registered under the SEC. 
US platforms operated by several exchanges including Coinbase, Binance, FTX and Kraken suspended XRP trading for US residents following the SEC's action against Ripple Labs.
Courts are yet to rule on whether XRP is a security
No formal outcome has determined that XRP is, in fact, a security. Ripple Labs' general counsel Stuart Alderoty has said on Twitter that "the mere filing of a case by the SEC doesn't determine anything."
Still, Sherman said during the hearing that "the division has determined that XRP is a security and is going after XRP, but for reasons that I'll bring up in questions has not gone after the exchanges where tens of thousands of illegal securities transactions were occuring."
XRP tanked by more than half directly following the SEC's lawsuit but now trades 60% above those levels.
The token is however down 65% so far this year, but has gained nearly 17% in the last month alongside recovering crypto markets, data from Blockworks Research shows.
Rep. Tom Emmer also slammed the SEC separately during the hearing, saying it hasn't clarified which areas of the crypto industry fall under its jurisdiction and that its Strategic Hub for Innovation and Financial Technology (FinHub) has "dissolved" under Chairman Gary Gensler.
"Under Chair Gensler, the SEC has become a power-hungry regulator, politicizing enforcement, baiting companies to 'come in and talk' to the Commission then hitting them with enforcement actions and discouraging good-faith cooperation," Emmer said.
The SEC pledged to double the headcount of its crypto enforcement division to 50 in May.
---
Don't miss the next big story – join our free daily newsletter.