Crypto industry is 'afraid to celebrate' Ripple's 'giant win' over the SEC
"Right now, what we have is a decision from a federal district court that says the law is what the industry has been saying the law is for years"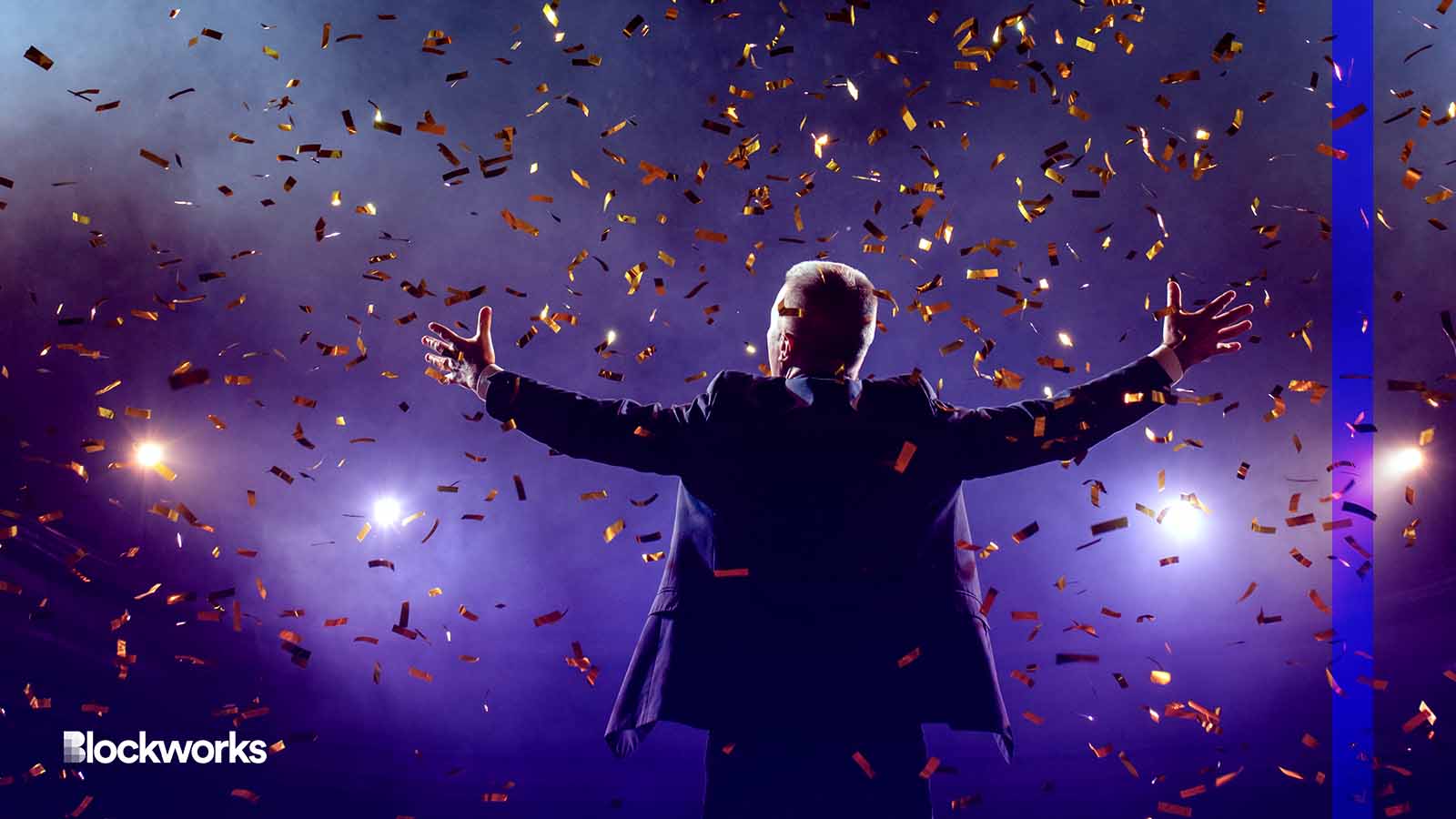 Nikita Sursin/Shutterstock modified by Blockworks
Following the recent federal district court ruling partly in favor of Ripple against the SEC, Rebecca Rettig says she isn't on the "we-are-so-back train" quite yet.
But Polygon Labs' chief legal and policy officer appears cautiously optimistic, saying she sees a "turning tide" for favorable regulatory conditions in the crypto industry.
Rettig and the Blockchain Association's Chief Policy Officer Jake Chervinsky talk to Blockworks on the Empire podcast (Spotify/Apple) about the industry's hesitancy to celebrate victory, recognizing the ongoing proceedings are — potentially — far from resolved.
At this point, the case either goes to trial or is settled on the remaining issues, Rettig explains. "After summary judgment, if you don't resolve every single issue, there's no final determination on every issue in the case." 
The SEC could file an appeal, but Rettig sees it as an unlikely move at this stage. The only way to do so now, in the midst of the case, is with an "interlocutory appeal." But such an appeal is a "very high bar to reach." 
"You usually have to get the district court judge to certify that there is an issue here so important that it merits staying the trial and goes up to the second circuit — and the second circuit also has to agree to take it on," says Rettig.
SEC "pleased with the decision"?
Chervinsky seems to be more confident about the situation. 
"We've been so beaten and bruised by the last couple of years and the string of losses and the pain and suffering that we've had dealing with the SEC," he says, "that we're all just afraid to celebrate what is obviously a giant win."
"Could there be an appeal? Yes, but I think we have to listen to the SEC and take them at their word," he says. Chervinsky says the SEC's statement about the decision was "very unusual," noting they said they were "pleased with the decision." 
"I don't know why they'd say that," says Chervinsky. "It's probably just them trying to spin and it being so laughable that we all know it's ridiculous, but I don't see them coming out with a press statement saying they're pleased and then doing an interlocutory appeal."
It's more likely that the SEC would file an appeal when the case is over, which could be years away, according to Chervinsky. "Is Gary Gensler even still with us?" he asks. "There's so much uncertainty about all these years down the road, what might happen on an appeal, that it's not even worth talking about."
"Right now," Chervinsky says, "what we have is a decision from a federal district court that says the law is what the industry has been saying the law is for years."
"Let's be glad about that and let's keep pushing the ball forward in other cases to make sure that that becomes the law of the land."
Rettig adds: "We've been gaslit for so long about what this industry is, what it's doing, how it actually works, with so much skepticism." She insists that the industry must "keep pushing."
"I don't actually think anybody should take their foot off the gas right now because we do have momentum our way."
---
Don't miss the next big story – join our free daily newsletter.