Crypto Mining Company Welcomes SEC Environmental Reporting Proposal
Stricter emissions reporting standards could help crypto miners change the narrative about greenhouse gas emissions, one executive said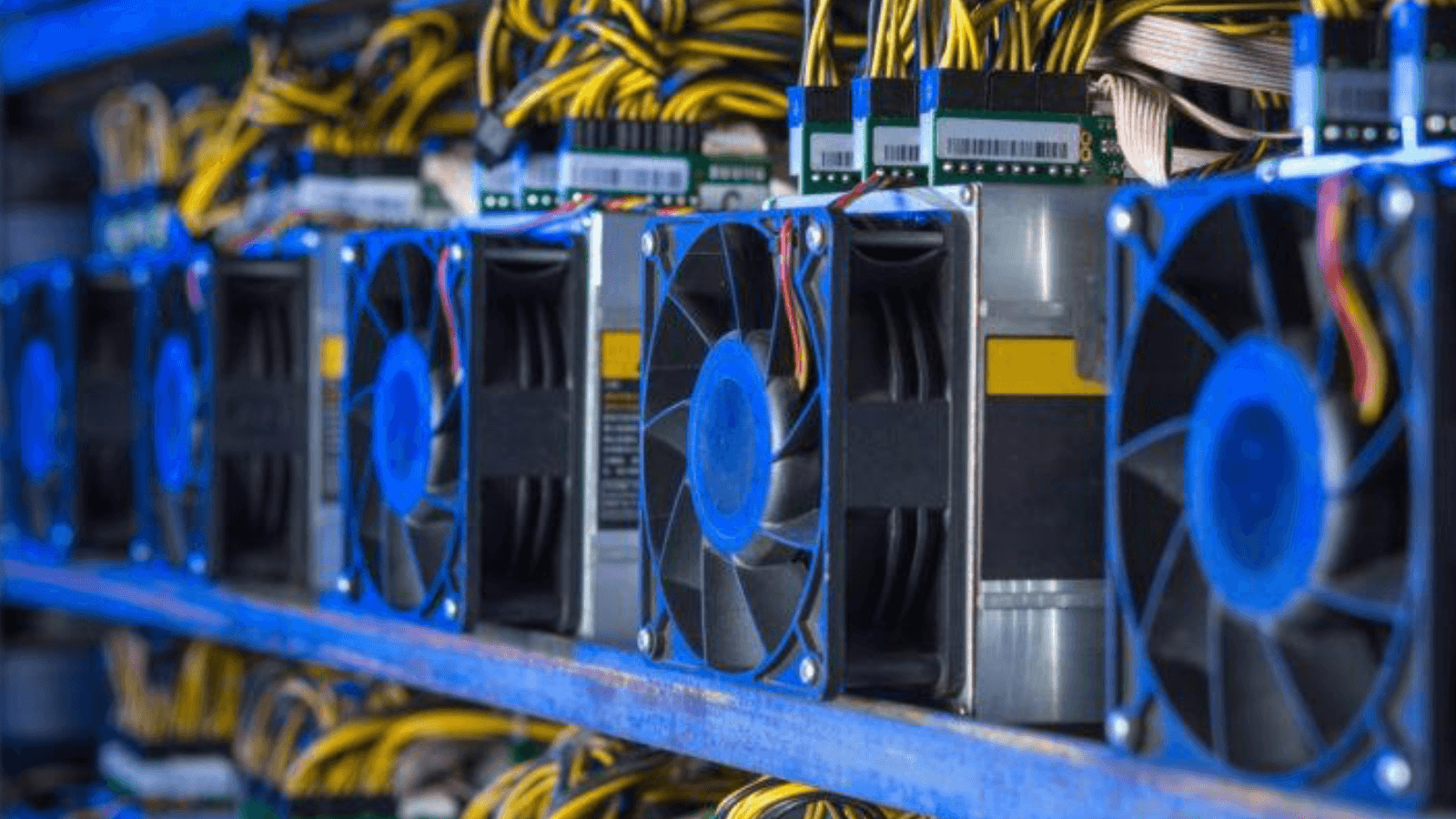 Bitcoin mining farm | Source: Shutterstock
key takeaways
Stronghold Digital Mining says it has already been over-reporting when it comes to climate-related disclosures
One Democratic senator argues the rule puts unfair scrutiny on the fossil fuel industry
The US Securities and Exchange Commission's recent proposal that publicly traded companies should disclose greenhouse gas emissions and climate-related risks that would impact business has environmentalists and politicians torn, but one cryptocurrency mining company is welcoming it with open arms.
"Looking at this [rule proposal,] I think we are already doing most of this," said Gregory Beard, co-chairman and CEO of Stronghold, a crypto mining company that uses energy from coal waste to mine bitcoin. "The risk section of our filings includes climate-related risks." 
The proposed rule changes would require publicly traded businesses to disclose information about how climate-related risks have had or are likely to have a material impact on their business. 
"Our operations involving the combustion of coal refuse are subject to a number of risks arising out of the threat of climate change, which could result in increased operating and capital costs for us and reduce the extent of our business activities," Stronghold's S-1 filing, which was submitted to the SEC in November 2021, reads. 
Additionally, the SEC proposes that registrants disclose information about direct greenhouse gas emissions and indirect emissions from purchased electricity or other forms of energy. 
"If there were a way to do this without emitting carbon into the air at all, we would do it, even if it wasn't the most economic thing to do," Beard said. "We're looking at technologies and investments to reduce our carbon emissions and lower our carbon footprint." 
The proposed rule changes come even as institutional investors' concerns over environmental issues appear to be easing.
Environmentally friendly mining is a key part of Stronghold's business model and mission, Beard added. Stronghold owns and operates the Scrubgrass Plant, a coal-refuse power generation facility in Pennsylvania. Coal refuse is classified under Pennsylvania law as a Tier II alternative energy source, similar to large-scale hydropower, Beard said.
"We believe our power generation facility is environmentally beneficial because we remove legacy coal refuse and facilitate the remediation of land and water, with power generation being the byproduct of this activity," the filing notes. 
The SEC's three Democratic commissioners voted to approve the proposed rule and the sole Republican commissioner voted against it. SEC Chair Gary Gensler said the rule would provide "consistent, comparable and decision-useful information" for investors looking to invest consciously.
One Democratic senator, Joe Manchin from West Virginia, criticized the rule for unfairly targeting fossil fuel companies in an open letter to Gensler, released on Monday. Manchin said the proposed reporting requirements are unnecessary because most companies already release sustainability reports, although the content of these reports varies between companies and can be difficult to verify. 
While Beard did not comment on his personal opinion of the rule, he did acknowledge that the proposal did not come as a surprise. He also noted that cryptocurrency mining companies face an uphill battle when it comes to changing the rhetoric around the industry, and greater reporting requirements may help their case.
"On a federal level, you can always expect changes in regulations, and I would expect changes in regulations around climate," Beard said. "I think there are no public crypto mining boards that aren't aware of this issue and aren't trying to get access to more clean power."
---
Don't miss the next big story – join our free daily newsletter.