Crypto Twitter's Most Liked Tweets of the Year
Elon Musk's FTX meme made the list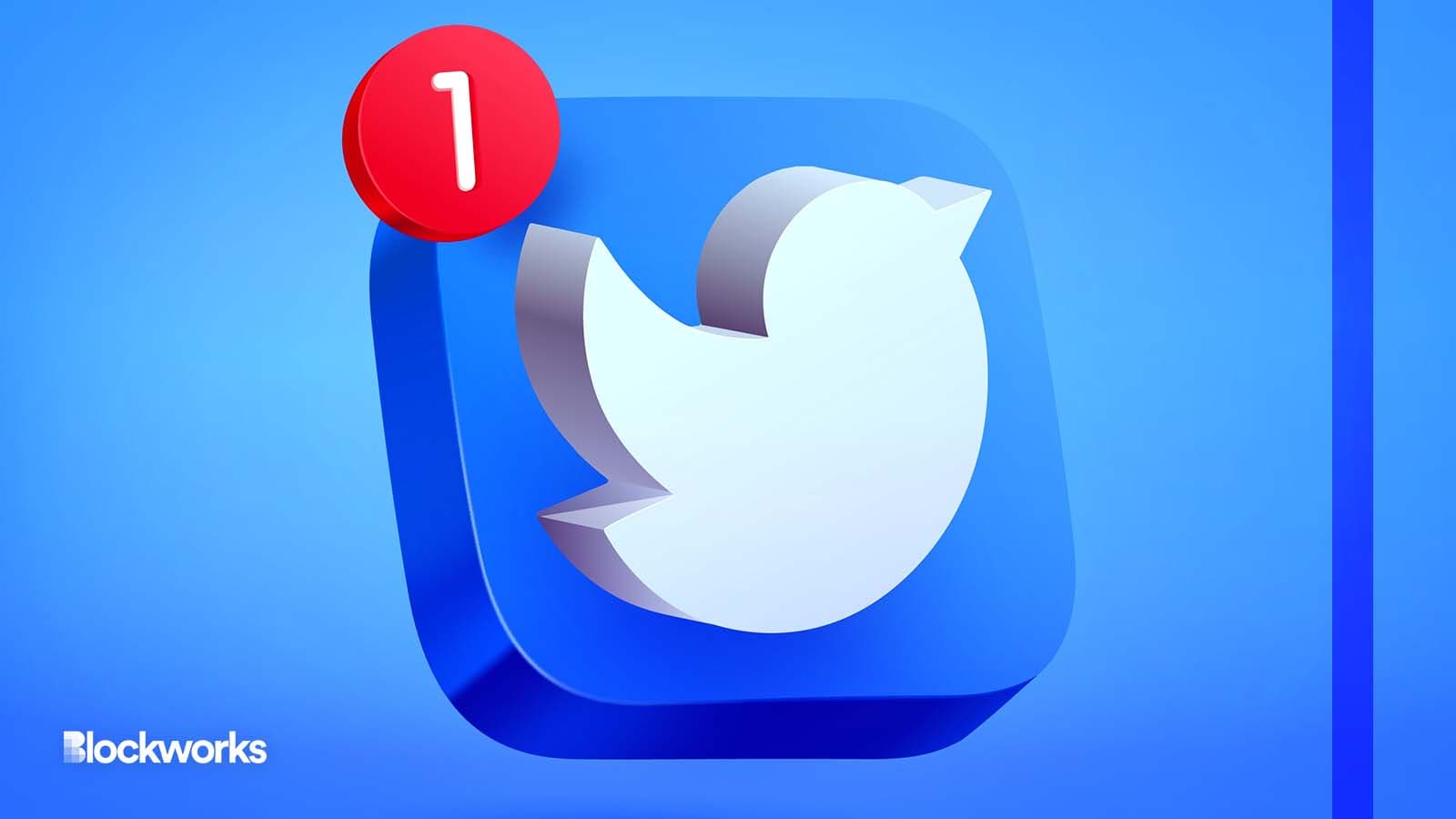 tovovan/Shutterstock.com modified by Blockworks
Blockworks is taking a look back at 2022 through the lens of crypto Twitter — the social media platform of choice for many blockchain community members.
From crypto exchange FTX and Terra Luna's collapse to the Ethereum Merge, the high points and low points were all memorialized in internet history via Twitter.
Here's a list of some of the most liked tweets by some of the industry's most prominent figures over the past year.
1. Elon Musk (789.2K likes)
In first place with the most likes for a crypto-related tweet is entrepreneur and Twitter's current CEO Elon Musk. 
At 789,200 likes, Musk's tweet from Nov. 18 contains a meme that refers to the loss of FTX customer funds and takes a jab at the US Federal Trade Commission (FTC) for probing Twitter more closely instead.
This tweet became the 'picture of the day' on the platform, with one user commenting that the text should be corrected to say "over nine billion dollars" that FTX still owes.
2. Vitalik Buterin (194.9K likes)
Ethereum co-creator Vitalik Buterin announced on Sept. 15 that the Ethereum blockchain completed its transition from a proof-of-work consensus to a proof-of-stake blockchain in an event called the Merge.
Read more: Proof-of-Work vs. Proof-of-Stake: What's the Difference?
This "big moment" for the ecosystem, as Buterin tweeted, served to reduce the network's energy consumption by 99% and its block verification time, resulting in increased daily block production.
Following the Merge, Ethereum developers are organizing the first of many more upgrades which will focus on enabling the withdrawal of staked ether, expected in March.
This is Buterin's historically most liked tweet:
3. Changpeng 'CZ' Zhao (136.9K likes)
Binance CEO and co-founder Changpeng 'CZ' Zhao's tweet with the most likes comes in third on the list with a message of "building" from Aug. 2.
On that day, the Nomad crypto bridge had lost more than $190 million to hackers, the third-largest bridge hack in 2022 behind Wormhole's $325 million drain in February, and Ronin blockchain's $625 million theft in March.
CZ's tweet likely references the divide between the good and bad actors in the space and calls for using cryptocurrency for its intended purpose. #BUIDL
4. Nayib Bukele (100.2K likes)
El Salvador's leader Nayib Bukele, president of the first country to render bitcoin legal tender, tweeted he "bought the dip" of Bitcoin on May 9.
At 100,200 likes, this tweet was published on the day that the Terra stablecoin UST fell to 95 cents amid high volatility. Terra's native asset LUNA then crashed to 0 by the end of that week, marking the start of this year's bear market.
Bitcoin's price has been steadily falling all year, but even more precipitously so during this week in May, when the average price of bitcoin was around $30,000, levels last seen in July 2021. Starting on Nov. 17, Bukele pledged to buy one bitcoin every day, averaging out to $16,815 per coin, per NayibTracker.
5. Michael Saylor (87.5 likes)
MicroStrategy founder Michael Saylor comes in fifth place with a tweet on the same day as Bukele, but earlier in the morning.
Saylor, considered a bitcoin maximalist, tweeted that it was "time to get back to work" alongside a photo of himself in a McDonald's uniform serving fries behind a counter.
Reflecting the falling price of Bitcoin, Saylor was referencing the joke of needing to get a fast food job if the price of cryptocurrencies kept heading lower. Fun fact: MicroStrategy received a $10 million contract from McDonald's in 1992.
6. Sam Bankman-Fried (58.4K likes)
FTX's disgraced ex-CEO Sam Bankman-Fried received the most likes for his apology thread. "I f**ked up and should have done better," he said at the time. 
The 22-part tweet was published the day before Bankman-Fried resigned as CEO of the FTX Group and the crypto exchange filed for Chapter 11 bankruptcy, along with approximately 130 companies affiliated with the FTX Group that also commenced voluntary bankruptcy proceedings.
Since then, Bankman-Fried was arrested in the Bahamas and extradited to the US where a Manhattan federal court released him on a $250 million bond, secured by equity from Bankman-Fried's family Palo Alto home.
7. Do Kwon (41K) likes
Rounding out our list is another fallen crypto leader. Do Kwon, the co-founder and CEO of Terraform Labs, is wanted internationally in connection with the collapse of the Terra ecosystem.
Since his May 10 tweet announcing a "recovery plan," Kwon has been reported to be in Serbia or Dubai.
Meanwhile, the Terra Ecosystem Rival Plan created a new Terra chain without the algorithmic stablecoin, with the old versions renamed to Terra Classic (USTC) and LUNA Classic (LUNC).
The South Korean founder has remained active on social media and maintains that he is not hiding nor running away from authorities.
---
Get the day's top crypto news and insights delivered to your email every evening. Subscribe to Blockworks' free newsletter now.
Want alpha sent directly to your inbox? Get degen trade ideas, governance updates, token performance, can't-miss tweets and more from Blockworks Research's Daily Debrief.
Can't wait? Get our news the fastest way possible. Join us on Telegram and follow us on Google News.
---