ETH/BTC on the Verge of Breaking Out; NFT Market May be Stagnating: Markets Wrap
BTC attempts to reverse bearish price action, Ethereum looks strong against Bitcoin, the number of NFTs sold on Opensea continues to decline.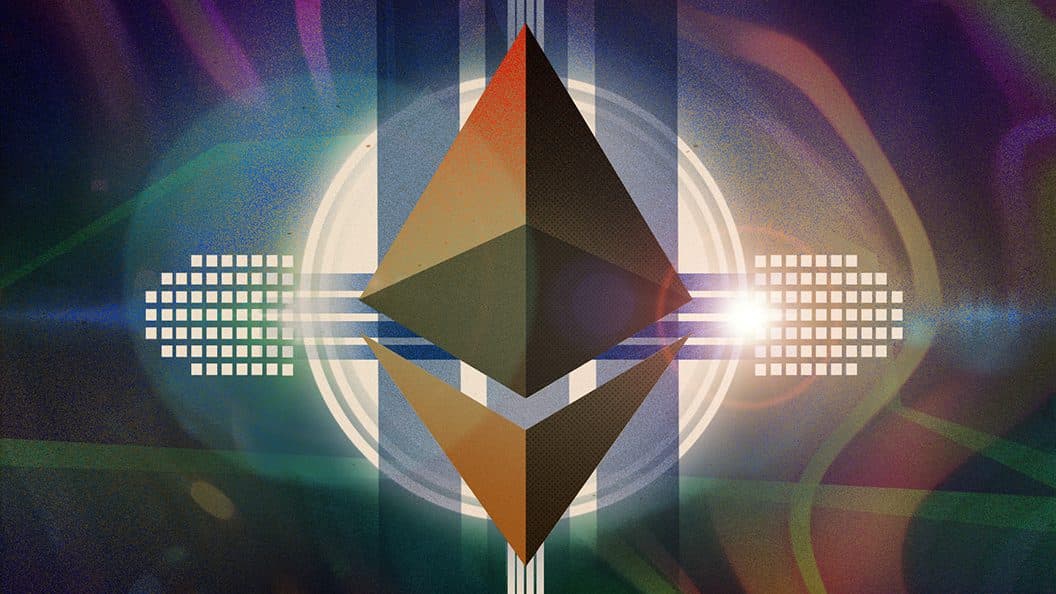 Blockworks Exclusive Art by axel rangel
key takeaways
ETH looks primed for a strong rally if BTC can hold.
NFT trading volume on Opensea has begun to taper off.
BTC has struggled despite the strong macro narrative. ETH/BTC looks ready to breakout of a multi-month consolidation.
Various Ethereum scaling solutions are coming along strong and should lower fees for users over the medium-to-long term.
Developer data from Santiment leads to misleading conclusions.
Opensea trading volume appears to be tapering off while the number of NFTs sold is lagging even further.
Latest in Macro:
S&P 500: 4,690, +0.17%
NASDAQ: 15,775, -.50%
Gold: $1,790, -.84%
WTI Crude Oil: $78.50, +2.28%
10-Year Treasury: 1.676%, +0.051%
Latest in Crypto:
BTC: $57,494, +1.49%
ETH: $4,328, +5.54%
ETH/BTC: 0.0752, +4.01%
BTC.D: 42.48%, -0.62%
Can BTC hold the line?
The macro narrative behind BTC has never been stronger, so investors are likely puzzled by the recent price action. Some headwinds for BTC include spot ETF rejections, Mt.Gox claims, the Craig Wright case, a strengthening USD, rising treasury yields, and potentially unfavorable legislation.
"We also have the macro situation, with further evidence that BTC behaves more like a risk asset than an inflation hedge coming in the form of a sharp spike when the news broke that Biden had decided to renominate Jerome Powell — gold, in contrast, dropped." Noelle Acheson, head of market insights at Genesis, commented to Blockworks.
She continued by adding "This links BTC to the outlook for real interest rates which, should they remain low or even negative for the short-term, would support further growth in risk assets. The risk is that real interest rates could rise to a level that starts to choke off growth and liquidity while hitting asset valuations in the broader market while providing a more attractive alternative."
The overall backdrop sees BTC supply continue to leave exchanges as long-term holders accumulate and send their holdings to cold storage, inflation running hotter than it has in over 30 years while real yields on the world's reserve asset are negative. Despite all that, digital assets are risky and volatile, a basic fact unlikely to change in the near-to-medium term.
ETH/BTC
ETH has outperformed BTC significantly over the past 24 hours, as it looks set to breakout if BTC can hold the line. ETH/BTC was last trading up over 4% on the day, according to data from Trading View. It appears to be attempting to breakout from a multi-month consolidation. If successful, it wouldn't be surprising to see ETH take a run at all-time highs relative to BTC, last seen in the previous bull market cycle of 2017–2018.
Ethereum has seen the number of active addresses on the network continue to climb. The net issuance of ETH continues to fall towards zero, unique addresses are increasing, scaling solutions are increasing and mainstream use cases continue to unfold, such as Sotheby's denominating prices in ETH.
Ethereum critics point to the high transaction fees as the Achilles' heel of the leading smart contract enabled platform. However, scaling solutions are progressing rapidly and are expected to gain adoption over the coming year.
"ETH won't ossify, it will reach homeostasis where more usage kickstarts feedback loops that flow value back into Ether *and* auto-scale to accommodate increased demand." wrote one Ethereum enthusiast on Twitter.
Developer activity
Independent analyst Tascha of TaschaLabs.com recently took to Twitter to criticize the developer count on Ethereum based on data from Santiment. She wrote "Solana contributors more than double Ethereum, while the market cap is 13% of Ethereum's. I was going to say "probably nothing" but to be honest if you think it is nothing you're sleepwalking."
According to data from Defi Llama, Ethereum still boasts a 65.83% marketshare of TVL among layer-1 chains and is where the vast majority of innovation takes place. The criticism from Tascha came without acknowledging the projects missing from the Santiment data set, according to Afri Schoedon.
Non-Fungible Tokens (NFTs)
Trading volume on OpenSea looks to be on track for its lowest monthly total since July. Even more alarming for NFT investors is the number of NFTs sold on OpenSea. It appears to be lagging even more than trading volume, indicating market saturation. It is worth noting that OpenSea is just one marketplace and could just be losing market share.
Trading data from OpenSea and Solanalysis of some of the top Solana and Ethereum projects can be found below:
If you made it this far, thanks for reading! I am looking forward to catching up tomorrow.
---
Get the day's top crypto news and insights delivered to your inbox every evening. Subscribe to Blockworks' free newsletter now.
---