Gemini Earn Users Lose Savings in 'White Collar Robbery'
In an email sent out to retail users, Gemini wrote that it terminated the Master Loan Agreement between Earn users and Genesis as of Jan. 8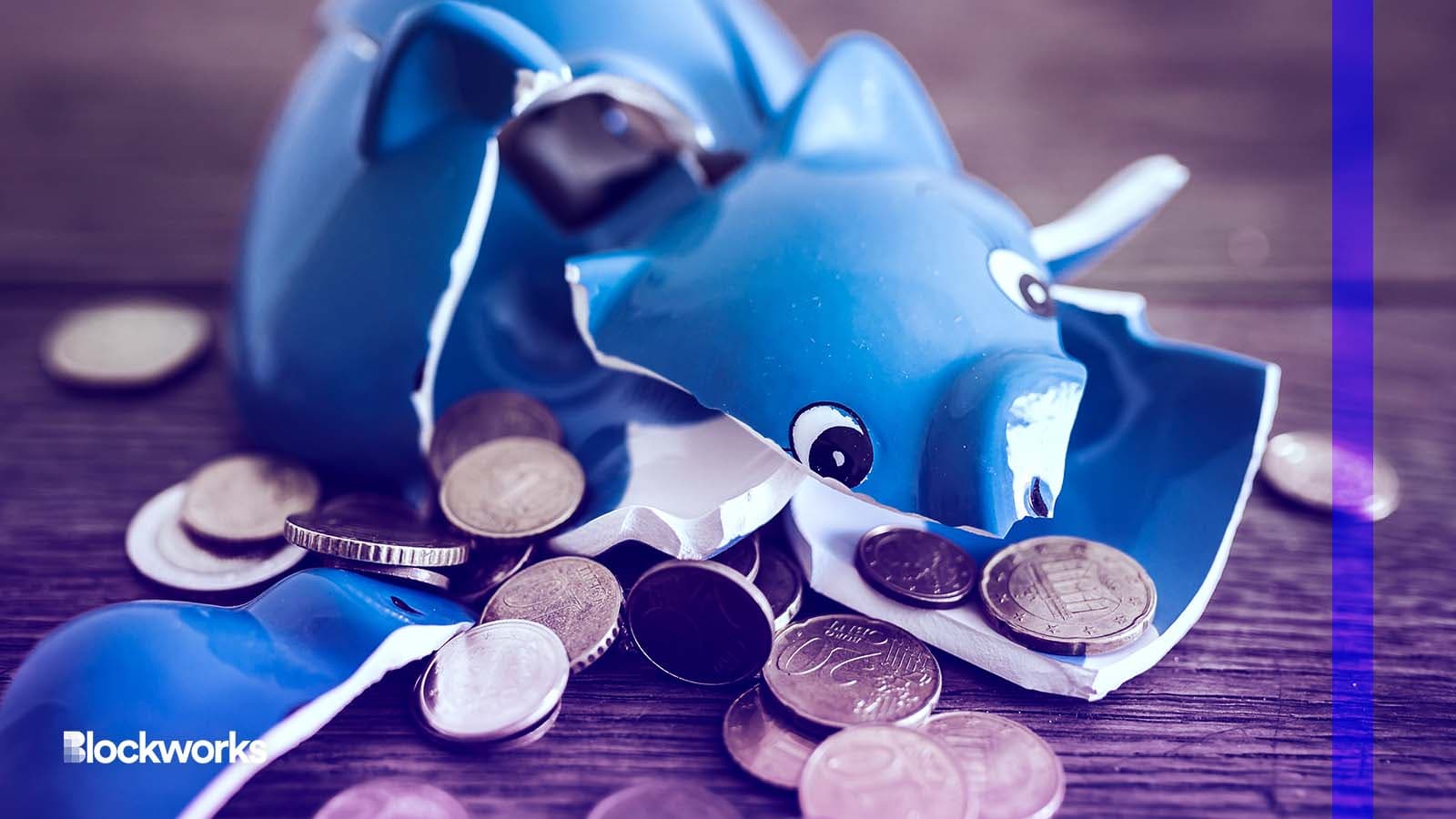 Christian Horz/Shutterstock.com modified by Blockworks
Gemini, the centralized cryptocurrency exchange founded by the Winklevoss twins, has terminated its Earn program after Genesis Global Capital failed to return more than $900 million in assets owed.
In an email sent out to retail users, Gemini wrote that it had terminated the Master Loan Agreement (MLA) between Earn users and Genesis as of Jan. 8. Gemini co-founder Cameron Winklevoss had previously set the date as a deadline for Genesis' parent company, Digital Currency Group (DCG), to respond to an open letter published on Jan. 2, regarding the untenable status quo.
"This officially terminates the Earn Program and requires Genesis to return all assets outstanding in the program," the email said. "Existing redemption requests are not impacted and continue to await fulfillment by Genesis."
Although Gemini has assured customers that the return of their funds "remains our highest priority," many users have lost faith in recovering lost savings.
One Reddit user who goes by the pseudonym New_Tour_5064 wrote that they had previously viewed Gemini Earn as similar to a 401(k) retirement plan and was unaware of the situation before it was too late.
"That being said I was completely oblivious as to what was going on in the crypto world as of late and didn't even know my funds were froze[en] until it was too late," he wrote. "I'm assuming [there] are a lot more like me."
Users on Twitter have also speculated as to what, if any, funds Earn customers may be able to retrieve. 
Based on the terms and conditions highlighted in an authorization agreement — digital assets will leave Gemini's custody and customers must "accept the risk of loss associated with loan transactions."
Although this may absolve Gemini from being legally liable for Earn users' losses, Redditor Ok-Hornet-1313 wrote that the situation "feels like white collar robbery."
"Just like 'hey give us your money and we'll have fun with it until the market goes bad, then whoopsie sorry you can't get your money back but thanks for letting [us] play with your money anyway'," the user wrote. 
In an attempt to return customer funds and restore the exchange's reputation, Gemini co-founder Cameron Winklevoss accused DCG founder Barry Silbert of failing to act, tweeting "you hide behind lawyers, investment bankers, and process…your behavior is not only completely unacceptable, it is unconscionable."
When no resolution was reached by the Sunday deadline, he called on the board of DCG to remove Silbert from his position as CEO. 
"There is no path forward as long as Barry Silbert remains CEO of DCG," Winklevoss wrote.  
Gemini, DCG and Genesis have not responded to Blockworks' request for comment.
---
Don't miss the next big story – join our free daily newsletter.
Follow Sam Bankman-Fried's trial with the latest news from the courtroom.