Inside Pantera Capital's New Blockchain Fund
Firm's latest offering packages three of its existing strategies into one wrapper.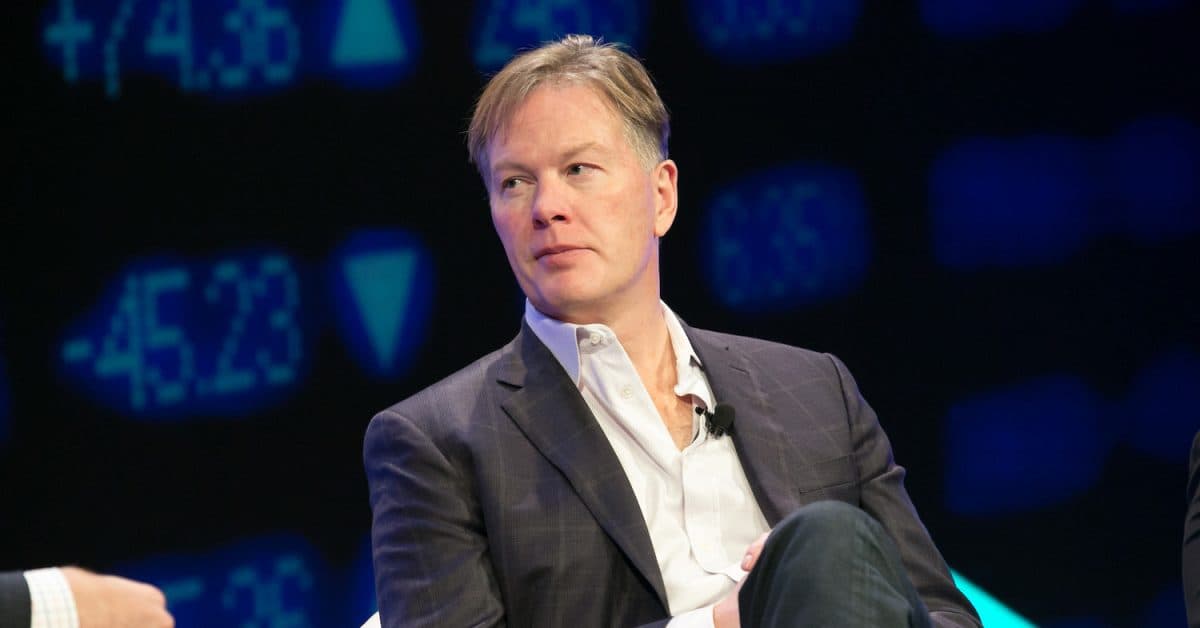 Dan Morehead, CEO, Pantera Capital
key takeaways
Forty percent of the fund invests in venture equity, while remaining 60% split between early-stage and liquid tokens
CEO Dan Morehead says bitcoin could hit $700,000 one day if everyone with a smartphone begins using it
Pantera Capital plans to continue raising capital until March 2022 for its Blockchain Fund, which blends several of its existing strategies into one wrapper in an effort to give investors exposure to the entire blockchain assets spectrum. 
Founded in 2013, Pantera is a US institutional asset manager focused exclusively on blockchain. It currently offers a bitcoin fund that offers passive exposure to the cryptocurrency and daily liquidity; a venture fund targeting companies building products and services in the blockchain ecosystem; a liquid token fund with exposure to publicly traded digital assets; and an early-stage token fund investing in early-stage blockchain protocols.
The firm's Blockchain Fund, which launched in June, blends the latter three strategies, Pantera CEO Dan Morehead said during a conference call on Tuesday. 
"We can flow with the pendulum that swings back and forth between value," he explained. "Sometimes tokens are really cheap relative to venture and sometimes venture is cheap relative to tokens."
A deeper look at the fund
Pantera had announced in May that it was looking to raise $600 million for the fund, and Morehead said Tuesday that it plans on raising those funds until March 2022.
The fund will look to invest in decentralized finance, or DeFi, amid a surge of innovative custom financial products using the blockchain, Pantera co-CIO Joey Krug explained. 
The capital within DeFi grew from about $1 billion in January 2020 to more than $115 billion, as of this month, Krug said. Trading volume on decentralized exchanges increased from about $1 billion to $56 billion over the same span.
About 40% of the fund's assets will be allocated toward venture equity, the CEO noted, while roughly 30% will go toward early-stage tokens, and another 30% will be allocated to liquid tokens.
"We want to continue to focus on the early stage but be able to opportunistically invest into some Series B deals," Paul Veradittakit, a partner at Pantera, said during the conference call. "…We'll probably see a bit more on the consumer [side] and a bit more in terms of investing into other types of infrastructure in other geographies."
The firm had led Alchemy's Series A funding in 2019 and looks to continue investing in the provider of blockchain infrastructure and developer tools. 
On the consumer side, Veradittakit labeled Bakkt as another exciting investment. 
"We do think that there's going to be tokenization of not only what we see today but potentially other real-world assets like synthetic stocks or airline miles…and Bakkt is creating that digital wallet that allows any sort of tokenized asset to be accessible and tradable," he explained.
Other consumer use cases Pantera is focused on are NFT investments, Veradittakit added, such as MakersPlace, a rare digital art market.
The Blockchain Fund's early-stage token strategy includes investing in teams building new protocols in the blockchain ecosystem and follows an early-stage, venture-style model. 
Pantera's investments in this realm will be split between the new fund and the Early-Stage Token Fund, which launched in 2017 and provides investors with exposure to tokens with liquidity horizons of about one to three years. That offering has returned 209% in 2021, as of Aug. 8, Pantera reported.
In terms of liquid tokens, Pantera executives noted that though the firm believes in the value of bitcoin and Ethereum, non-bitcoin and Ethereum assets are likely to outperform in the short- to medium-term.
"Most of the fund is in non-bitcoin and Ethereum for that higher upside slash alpha," Veradittakit explained.
Pantera's Liquid Token Fund, which also launched in 2017, has posted year-to-date returns of 261%, according to the firm.
Bullish on bitcoin, blockchain
Morehead said on the call that throughout his career he has looked for asymmetric trades – ones in which the upside outweighs the downside.  
"Bitcoin and blockchain is the most asymmetric trade I've ever seen," he noted. "It is disrupting dozens and dozens of different markets."
Bitcoin has had a 233% compound annual growth rate and has "zero correlation" to other parts of the market, the CEO added.   
Morehead said in March that bitcoin was on track to $115,000 by August 2021. As of 5 p.m. Eastern on Aug. 10, the cryptocurrency was trading just under $46,000.
Still, Morehead pointed to data showing that the price of bitcoin rises $200 for every million new users. If that stays constant and the 3.5 billion people with a smartphone all begin using the cryptocurrency, he explained, its price could one day reach $700,000.
"I don't know that bitcoin's going to keep going up a ton, but I just think the weighted odds, when you look at how much it could go up versus how much it could go down, is an incredible expected return payoff," Morehead said. "I wouldn't suggest someone put their entire net worth into it, but you could put a few percent into it."
Want more investor-focused content on digital assets? Join us September 13th and 14th for the Digital Asset Summit (DAS) in NYC. Use code ARTICLE for $75 off your ticket. Buy it now.