Law Firm Drops Kyle Roche Following Ava Labs Exposé Fallout
Roche Freedman has rebranded almost two months after allegations of a pay-for-play deal with Ava Labs first surfaced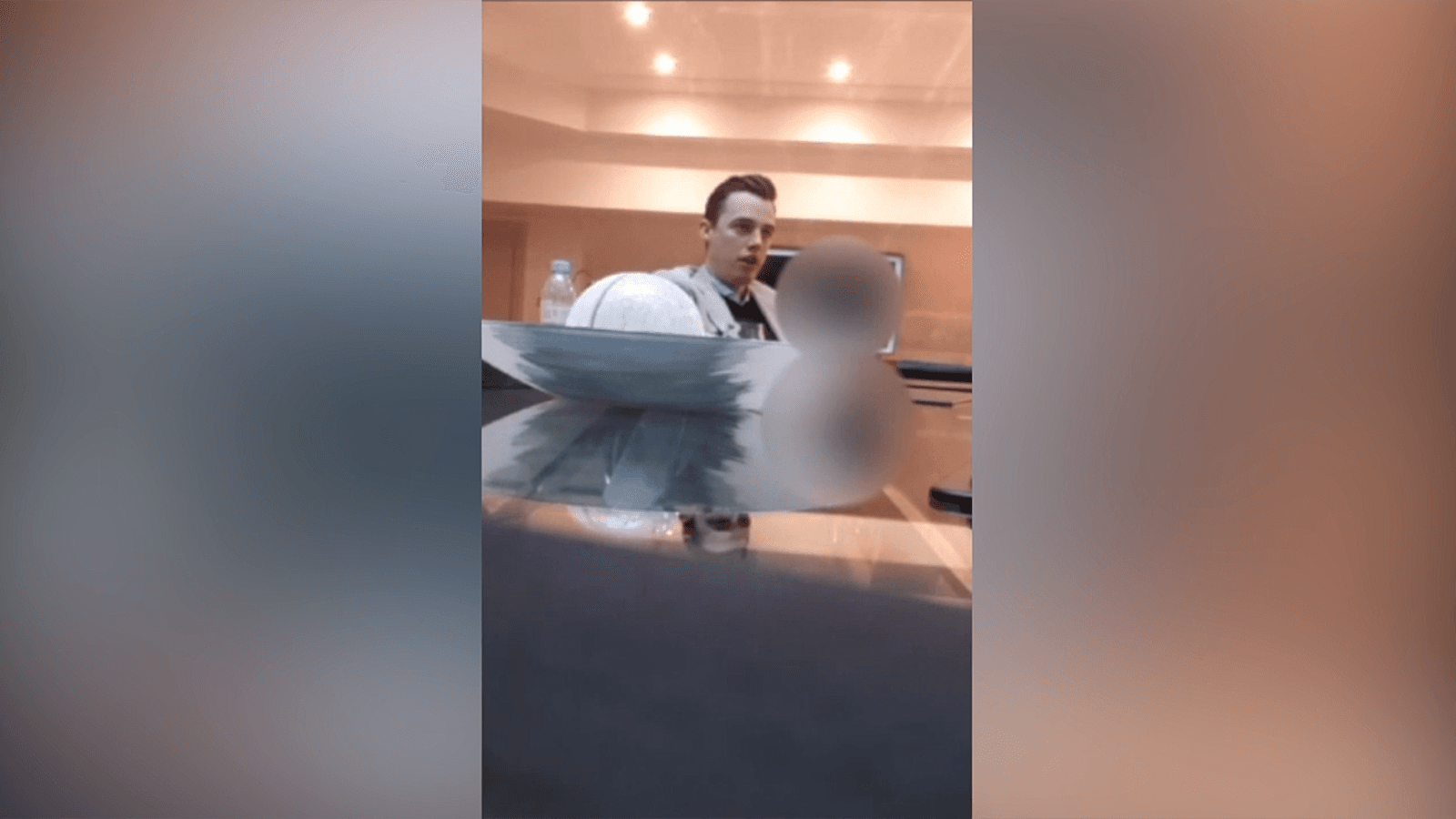 Kyle Roche; Source: CryptoLeaks
key takeaways
Kyle Roche withdrew from several class action cases in September, but lawyers called for his entire firm to be removed
A US judge formally ousted Roche Freedman as counsel from a lawsuit against Tether last week
Embattled lawyer Kyle Roche is facing the consequences of secret video recordings in which he said crypto developer Ava Labs paid him to harm competitors via class-action lawsuits.
"Kyle Roche is no longer with the firm. The firm will be renamed Freedman Normand Friedland LLP," a spokesperson told Blockworks.
"We are focused on continuing to provide our clients with top quality representation and are proud of the firm's accomplishments to date.  We wish Kyle the best in his future endeavors," the spokesperson added.
On LinkedIn and Twitter, Roche is still listed as a partner at Roche Freedman. He didn't return Blockworks' request for comment by press time.
Bloomberg Law first reported the development on Wednesday.
Roche had moved to withdraw as an attorney from multiple class action cases last month. But legal representatives for the targets also sought removal of the entire law firm in response to the leaked videos.
The alleged agreement required Roche to sue "half the companies in this space" with the objective of obtaining sensitive internal information, while simultaneously deflecting scrutiny away from Ava Labs, the blockchain studio behind Ethereum and Solana competitor Avalanche.
Roche was to do so in exchange for AVAX tokens and equity. Both Ava Labs' CEO Emin Gün Sirer and Roche have denied the allegations.
On Oct. 13, a US judge ousted Roche Freedman from representing investors in a class action accusing Tether of market manipulation. Reuters noted that the domain name "freedmannormand.com" was registered on the same day as the judge's order.
Tether said it was pleased with the "well-reasoned decision" to expel the law firm as counsel.
"Roche Freedman's repeated attempts to trivialize and separate itself from Kyle Roche's despicable statements describing unethical conduct were not the least bit persuasive," the company said in a statement.
Kyle Roche not the only lawyer to receive Ava Labs' tokens
Roche Freedman has initiated more than a dozen class action lawsuits against major crypto players. Roche was entitled to 19% of the law firm's equity as of Dec. 2019. 
Elliott Greenfield, a legal representative for Tether, previously claimed that others at the law firm were involved with Ava Labs and they may still hold substantial amounts of AVAX tokens.
A memorandum of understanding, revealed as part of a dispute between Roche Freedman and former equity partner Jason Cyrulnik, however shows Roche was the sole attorney responsible for business with Ava Labs.
Still, the document puts the share of an undisclosed amount of AVAX tokens distributed to other lawyers including founding partner Devin "Velvel" Freedman and Cyrulnik, who received 32% and 25% of the haul respectively.
Roche received 28% with the remaining 15% distributed evenly to three other lawyers at the firm, according to the filing.
This report was updated on Oct. 21 at 12:17 am ET to include Freedman Normand Friedland's comment.
---
Don't miss the next big story – join our free daily newsletter.