What will it take for gamers to stop hating NFTs? Great games, says Polygon's Wyatt
Blockchain is a "natural fit" in games based on open economies and user-generated content, says Wyatt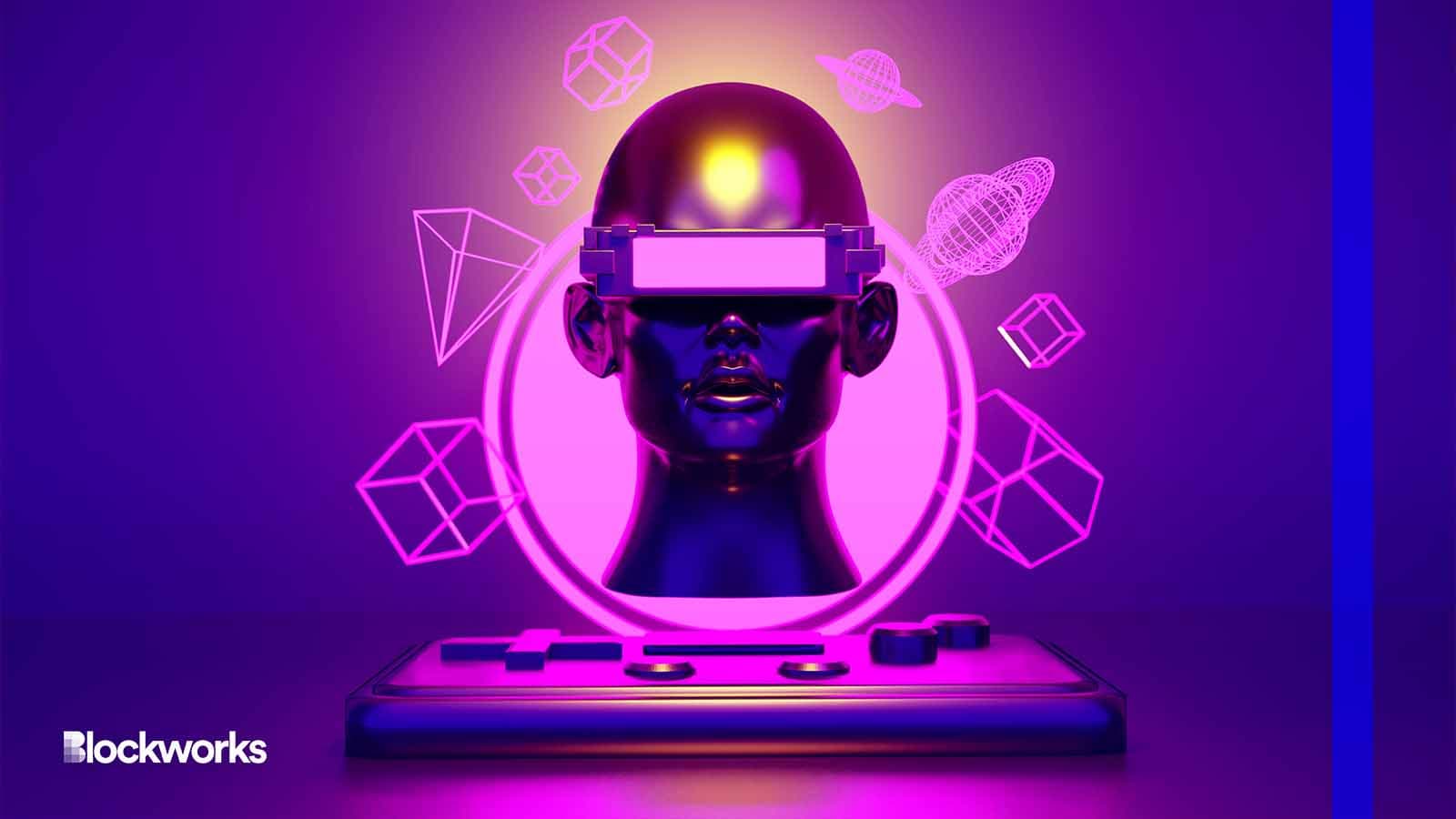 issaro prakalung/Shutterstock modified by Blockworks
Gamers hate NFTs, according to Helius co-founder Mert Mumtaz.
And due to the broader gaming community's disdain for blockchain tech, he doesn't believe it makes a whole lot of fiscal sense for game producers to pursue Web3 possibilities.
On the Lightspeed podcast (Spotify/Apple), Mumtaz asks Ryan Wyatt, the former global head of gaming at YouTube and current president of Polygon Labs, what it will take for the Web3 space to overcome the hate.
"It's gonna be a great game," he says. "There's not [any] great games yet."
Wyatt acknowledges that many blockchain-based games are "really interesting, conceptually," but there are no "good games" yet.
"The thing about all this is capital," Wyatt explains. "Last year, between Polygon and Immutable, the amount of capital deployed and games that are building on one of those two stacks was one and a half, two billion, something like that" via venture capital funding.
"How many of those games are pivoting back into Web2?" he asks. "Probably a decent amount."
Out of those who remain in Web3, Wyatt asks, "how many of them are going to be good games?"
Wyatt says consumers must first enjoy a game simply because it's good, after which they may realize, "Oh shit, I can do these things" with blockchain technology. "The experiences just have to unfold and happen," he says.
"The problem with betting on games being the catalyst for blockchain and crypto is [that] good games take a very long time to make," he says, "and this has gotten harder over the years."
Wyatt explains that the top-performing games own a "disproportionate amount of market share," making it increasingly difficult to attract consumers to alternatives.
"But at the end of the day," he says, "it's not actually that complicated. You just make a really great game. Gamers will start to play it and they'll just start to interact."
Pay-to-win?
A good blockchain-based game will still have to overcome a range of user-experience hurdles, Wyatt says. "I'm going to create this wallet and seed phrase, and then I've got to link it over here. And then I go to a phishing scam and it's gone."
"We have some work to do, it will take many years to do," he says, "but that is what will happen."
Wyatt adds that a Web3 game doesn't need to be "high-fidelity" for it to break the popularity barrier. "Minecraft is what changed YouTube for gaming, and that game looked like complete shit when it first came out."
"The base layer of that game was very basic in a lot of ways, but fascinating in others — [it] totally changed YouTube gaming forever."
Wyatt reflects on the success of games he describes as "pay-to-win" in traditional gaming, such as Diablo Immortals and a variety of mobile card games. "Crypto attracts those categories, but I don't like that. I don't think that's where the interest is best fit."
Wyatt sees a more natural fit for blockchain in games based on open economies and marketplaces as well as in games that focus on user-generated content (UGC), "like a Roblox where you can create mods or game modes or maps or whatever."
Wyatt suggests blockchain will likely best fit in games where money doesn't influence outcomes, but enhances the ecosystem itself. "Where you actually are leveraging these UGC ecosystems and digital ownership is where the beauty is."
"Games where money dictates outcome always scare me with crypto," he says, "because crypto will take advantage of that. Just inherently, I think it does."
---
Don't miss the next big story – join our free daily newsletter.