NFT Home Sale Has 1,500 Bidders Lining Up
NFTs are homing in on a new multi-trillion dollar market: real estate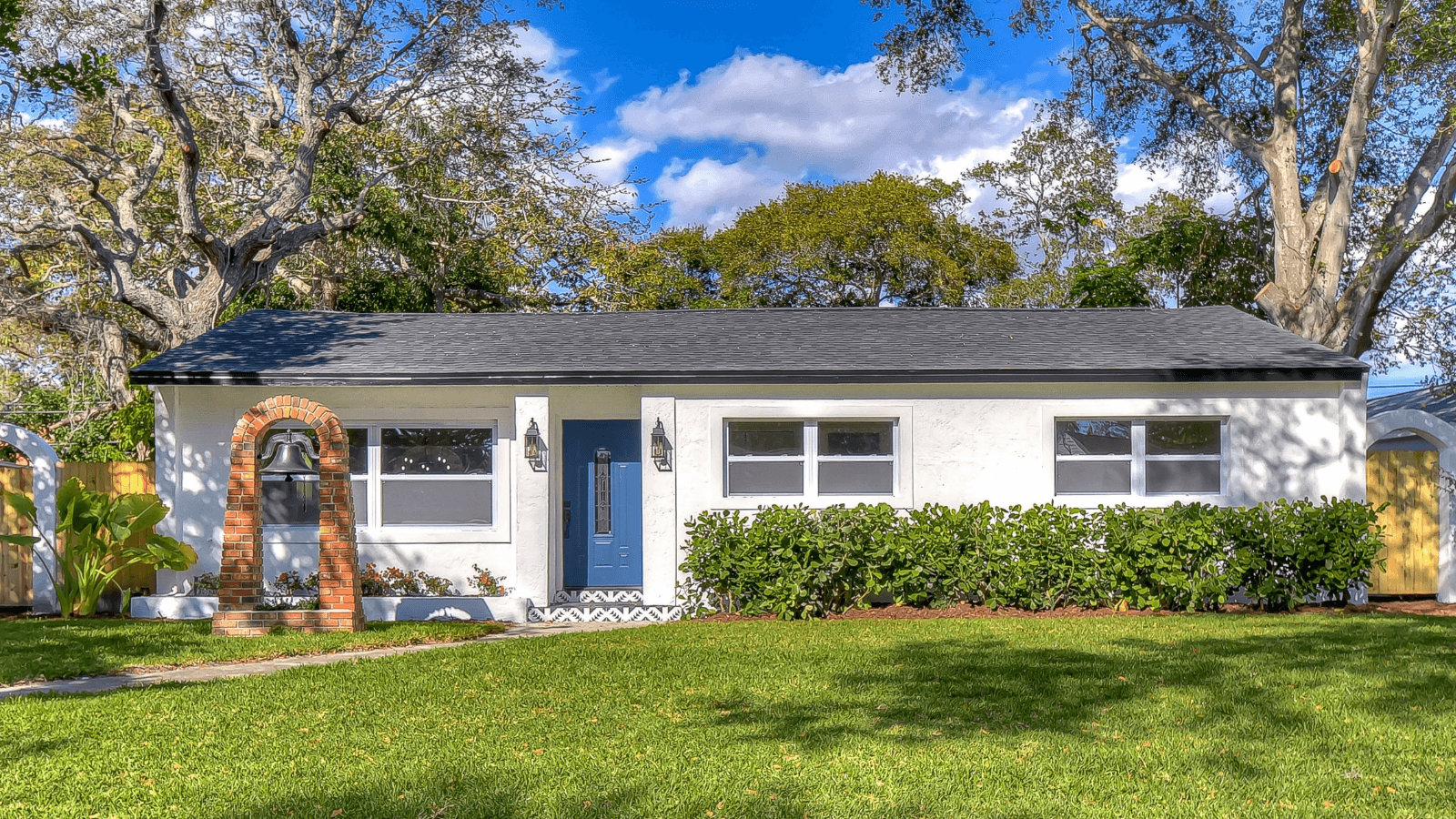 6315 11th Ave. S in Gulfport | Source: Heckler Realty Group
key takeaways
An NFT of a Ukraine-based studio apartment sold for roughly $113,176 of ether last year
Former CFTC enforcement attorney said real estate has "huge upside potential" when it comes to smart contracts and NFTs
A Gulfport, Fla., four-bedroom home is hitting the market this week with a $650,000 starting price tag, an otherwise unremarkable listing in a red hot real estate market.
Or it would be, anyway, except for a crypto caveat: Buyers can purchase the home with ether, receiving a property deed via an NFT — one of the first such instances to hit the US real estate market. Though it has become commonplace for listings to attract a number of bidders, some 1,500 people had registered for the auction by Tuesday. Talk about competition.
Blockchain startup Propy will host the auction on its online platform. CEO Natalia Karayaneva told Blockworks the company's services could "turn into a standard in the [real estate] industry." 
"NFT sales reached $4 billion in December 2021, and real-world assets will soon represent a significant portion of that market," Karayaneva said. "We have developed all the necessary smart contracts and a compatible legal framework that allows tokenizing any real estate property in the United States."
The Florida home's property rights will be minted as an NFT — signifying ownership on-chain — which Karayaneva said cuts down on closing time. The NFT owner will then own the property via a limited liability company (LLC) that houses the NFT.
The startup previously sold TechCrunch founder Michael Arrington's studio apartment in Ukraine last year for roughly $113,176 of ether at time of publication.
"The traditional real estate sale process is arduous and broken…It's an opaque, dated, and unnecessarily lengthy process, full of risks such as wire fraud," Arrington said. 
Propy can smooth the process of real-world property sales, according to Karayaneva, while also attracting younger investors to the real estate market.
"Now, Gen-Z and millennials can transact real estate very easily," she said. "This is what they [want.]"
Propy's tokenized real estate service only works, however, if the home buyer owns enough ether to power the transaction — one obstacle for potential bidders. Karayaneva said the company is exploring lending options for real estate-backed NFTs.
Venture capitalist Tim Draper and the National Association of Realtors are two of the company's backers.
Braden Perry, a former CFTC enforcement attorney, told Blockworks that real estate has a "huge upside potential" when it comes to NFTs and smart contracts, but the US regulatory environment "lags innovation" to support it.
"The [real estate] title process is ideally suited for streamlined and protected recordings on a blockchain," Perry said. "But the regulatory system is still new, and there are a lot of questions regarding the government's role in crypto."
---
Don't miss the next big story – join our free daily newsletter.