SEC Has Given Crypto Enough Clarity on Securities Law: Gensler
"Even if Nakamoto's identity isn't clear, the laws are," SEC chief Gary Gensler said about securities regulations and crypto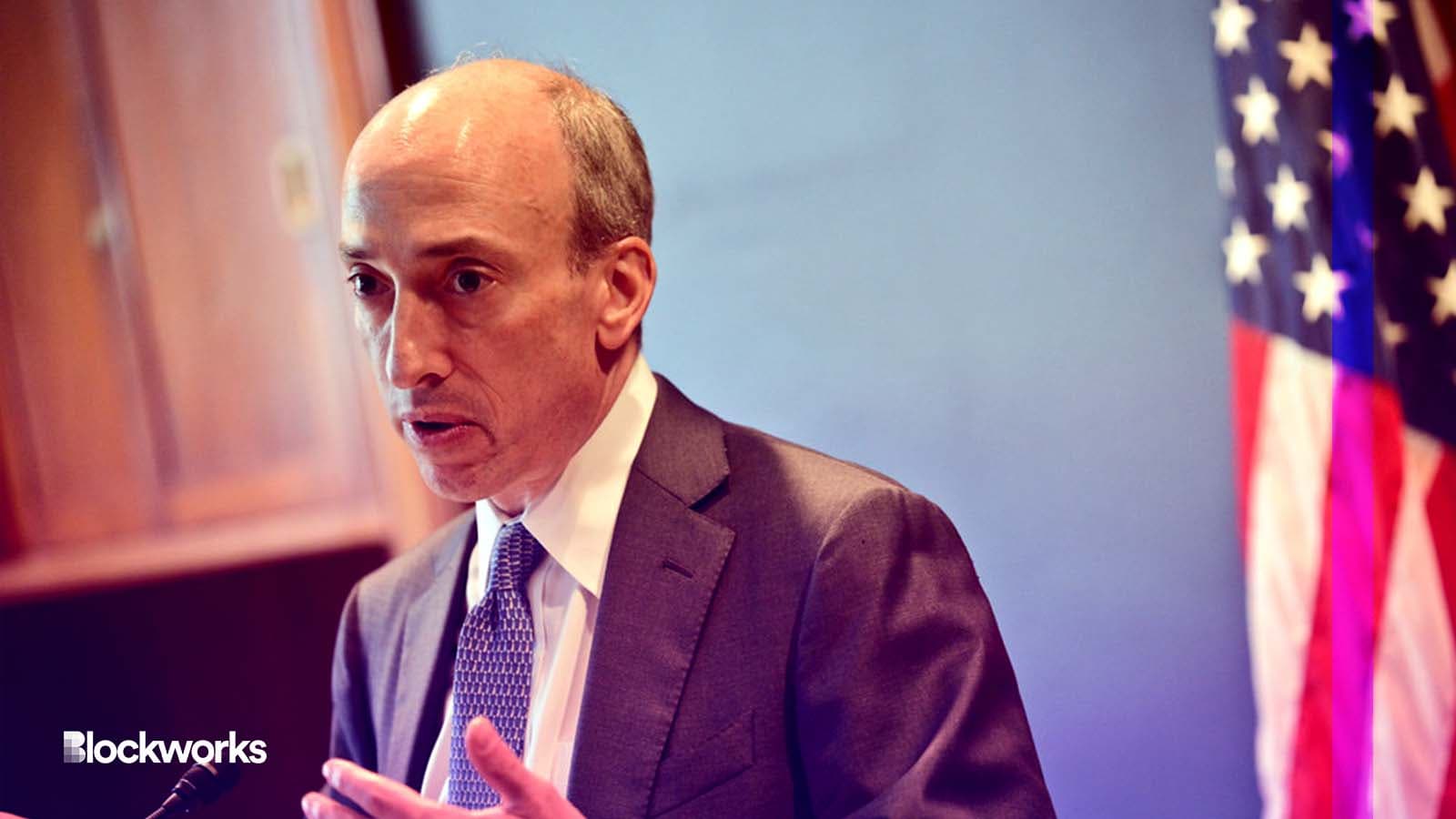 SEC chief Gary Gensler has again called out crypto firms in the media for not registering with the securities agency, like legacy finance intermediaries do.
In a Thursday opinion piece in The Hill, Gensler remained unconvinced by claims of lacking clarity on what constitutes a security in the digital asset context.
He said very few crypto companies are registered with the SEC and therefore lack compliance with federal securities laws.
"We've been clear that most crypto tokens that are backed by entrepreneurs, among other features, are likely to be securities," Gensler said. "We've been clear how lending and staking platforms come under the securities laws."
Read more: Will The SEC Target Crypto Validators and Protocols Next?
"We've been clear that platforms listing crypto securities must register with the SEC. Further, the securities laws are clear that these platforms are not to combine functions under a single umbrella that creates conflicts and risks for investors."
Securities need corporations, crypto doesn't
Gensler further opined that crypto firms aren't eager to register with the SEC because, maybe, "it's simply that their business models rely on being noncompliant."
"At times, it has felt like some have sought a stamp of approval for noncompliant activity, rather than changing a fundamentally non-compliant business model rife with conflicts."
Dave Weisberger, CEO of algorithmic trading platform CoinRoutes, agreed crypto investors should receive all protections, just as they should in any securities market. But he labeled the op-ed as "grossly misleading."
He said the SEC has been anything but clear when it comes to providing workable guidelines and rules for the industry.
SEC chief Gensler "ignores the simple fact that current rules are both unworkable and, in many cases useless, for cryptoassets and intermediaries," Weisberger told Blockworks.
For example, most of the assets Gensler unilaterally deems securities have no corporate issuer and some do not even have a foundation as a sponsor, he pointed out.
Weisberger said: "Yet, the disclosures required by the SEC, most of which are published in EDGAR, require corporate issuers, financial statements and other artifacts which these assets do not have."
"Moreover, those disclosures have no standard way of disclosing the token economics of the assets, which is often the most important information for investors."
Crypto startups have even been incentivized to avoid engaging with the SEC based on a fear that the regulator will use the opportunity to enter "settlement" discussions, which could result in fines and bad publicity, he added.
SEC Commissioner Hester Peirce, who has long been dissatisfied with the agency's treatment of the industry, recently said the regulator "has not done a good job" and that it has "never handled innovation very well."
'The paradigm has shifted'
Coinbase's legal chief Paul Grewal called for fresh legislation, in Congressional testimony the day of Gensler's opinion piece.
Grewal argued there are no clear rules for the crypto space and laid out how the current framework does not account for the technological ways in which crypto markets operate.
SEC registration of a crypto company is "very complicated" and rules need to be modernized, he said. 
"Just as regulatory and legislative developments were necessary to address the transition from a paper-based financial system to a computer-based system, new rules are necessary to address the novel features and benefits of blockchain technology."
Grewal said there are real challenges in applying the existing registration frameworks. Many crypto projects which have issued tokens use differently than how traditional companies utilize securities like debt and equity, per Grewal.
But despite years of repeated calls from the crypto industry to evolve its rules, the SEC has not really softened its stance. 
Aaron Kaplan, a securities lawyer and co-founder of upstart digital asset securities platform Prometheum, told Blockworks this would ultimately demand crypto exchanges obtain proper licenses and update operational procedures to comply with securities regulations.
He then shared a bleak outlook for crypto exchanges should regulators refuse to budge. "The paradigm has shifted and those who don't evolve with the changing times will fall rapidly into obsolescence," Kaplan said.
---
Don't miss the next big story – join our free daily newsletter.
Follow Sam Bankman-Fried's trial with the latest news from the courtroom.