SEC Crypto-related Fines Hit $2.6B Through 2022
New research shows the most number of SEC crypto-related litigation occurred in New York, but the agency has been increasing such actions in other federal courts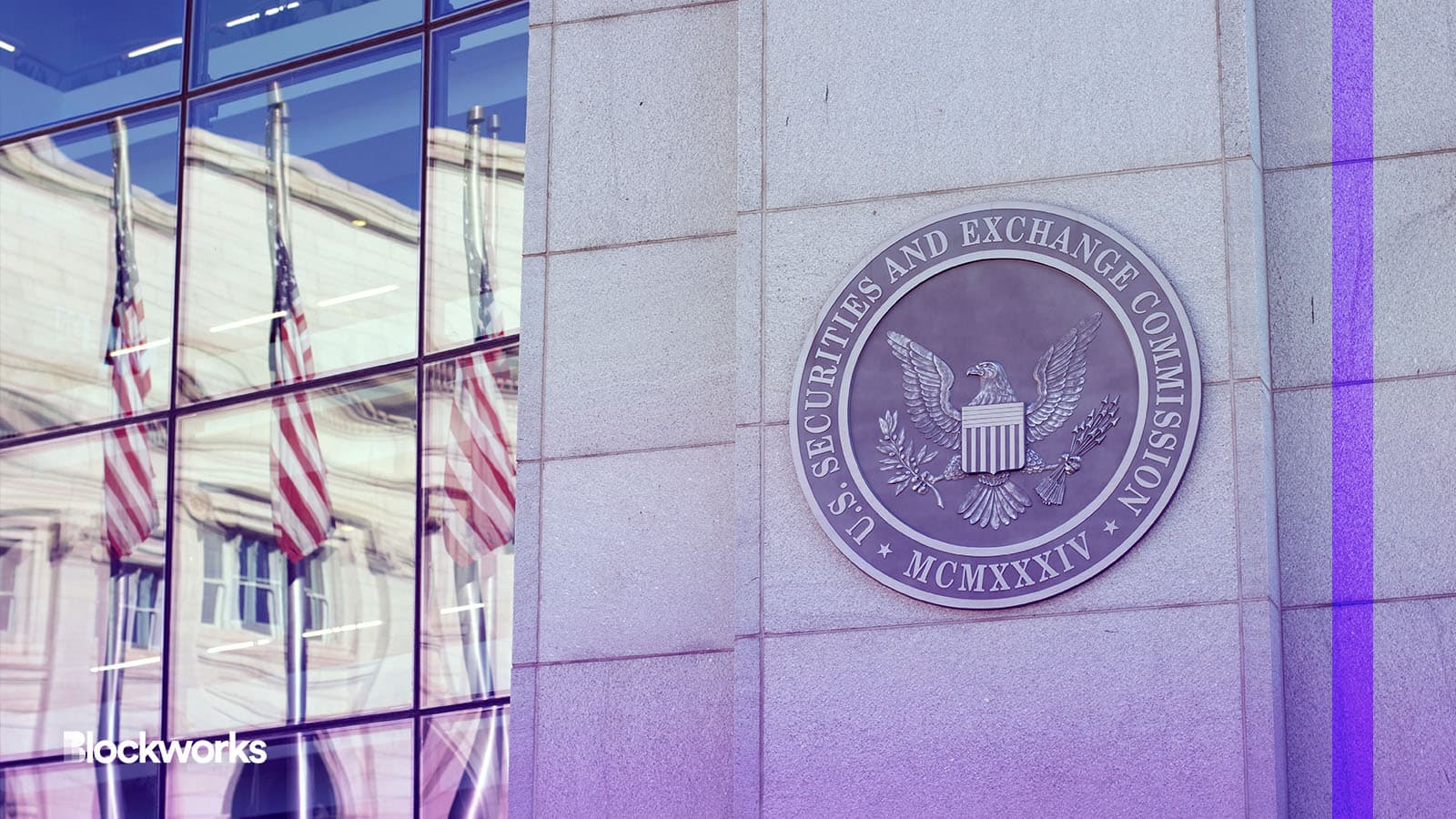 Source: Shutterstock / Tada Images, modified by Blockworks
The still-nascent cryptocurrency industry has attracted many bad actors, including some company insiders or executives. Finding the best way to regulate the industry while leaving room for innovation is of paramount concern to lawmakers across the globe, including in the US.
The Securities and Exchange Commission (SEC) has often been accused of pursuing "regulation by enforcement" rather than setting clear guidelines, and in 2022 the agency issued 30 enforcement actions against 79 digital asset market participants, Cornerstone Research said in a report published Wednesday. Of those, 56 were individuals and 23 were firms.
That represents a 50% jump from 2021 and the highest number of actions taken by the SEC since 2013. Total fines imposed came to about $2.6 billion since 2013, out of which settlements amounted to $242 million as of Dec. 2022.
Among the enforcement actions in 2022, the most recurrent infractions were related to fraud and unregistered securities offerings. 
Separately, the SEC has engaged in 82 crypto-related lawsuits over the last 9 years, 43% of which were litigated in New York federal courts.
Since Gary Gensler was sworn in as chairman of the SEC in April 2021, the agency has upped its focus on crypto lending and DeFi platforms, Cornerstone said. 
The SEC was open about increasing its scrutiny on the crypto industry and decided to establish a specific Crypto Assets and Cyber Unit to scan digital asset players.
"As Chair Gensler has noted, the 'runway is getting shorter' for crypto intermediaries to register with the SEC. This could lead to more enforcement actions coming from the SEC's Crypto Assets and Cyber Unit, which recently expanded its workforce to investigate securities law violations in the crypto markets," Simona Mola, principal at Cornerstone Research, said in a statement.
BlockFi faced the largest monetary penalty by the SEC in 2022, having to pay $100 million for failing to register its crypto lending product. The most recent charge was against Sam Bankman-Fried in December for his alleged role in operating a scheme to defraud investors in FTX.
Critics point out that the SEC's actions have generally failed to protect consumers, either focusing on cases without obvious victims, such as the LBRY case, or, as most clearly illustrated by the latest pursuit of FTX, far too late to do consumers any good.
The SEC's approach also may have the consequence of pushing startup activity overseas, due to uncertainty and high costs of doing business in the US, members of Congress have observed.
---
Don't miss the next big story – join our free daily newsletter.