SEC Plans New 'Office of Crypto Assets' to Find Soft Targets
The SEC has further hinted at increased crypto scrutiny by establishing a blockchain-specific office to scan for compliance mishaps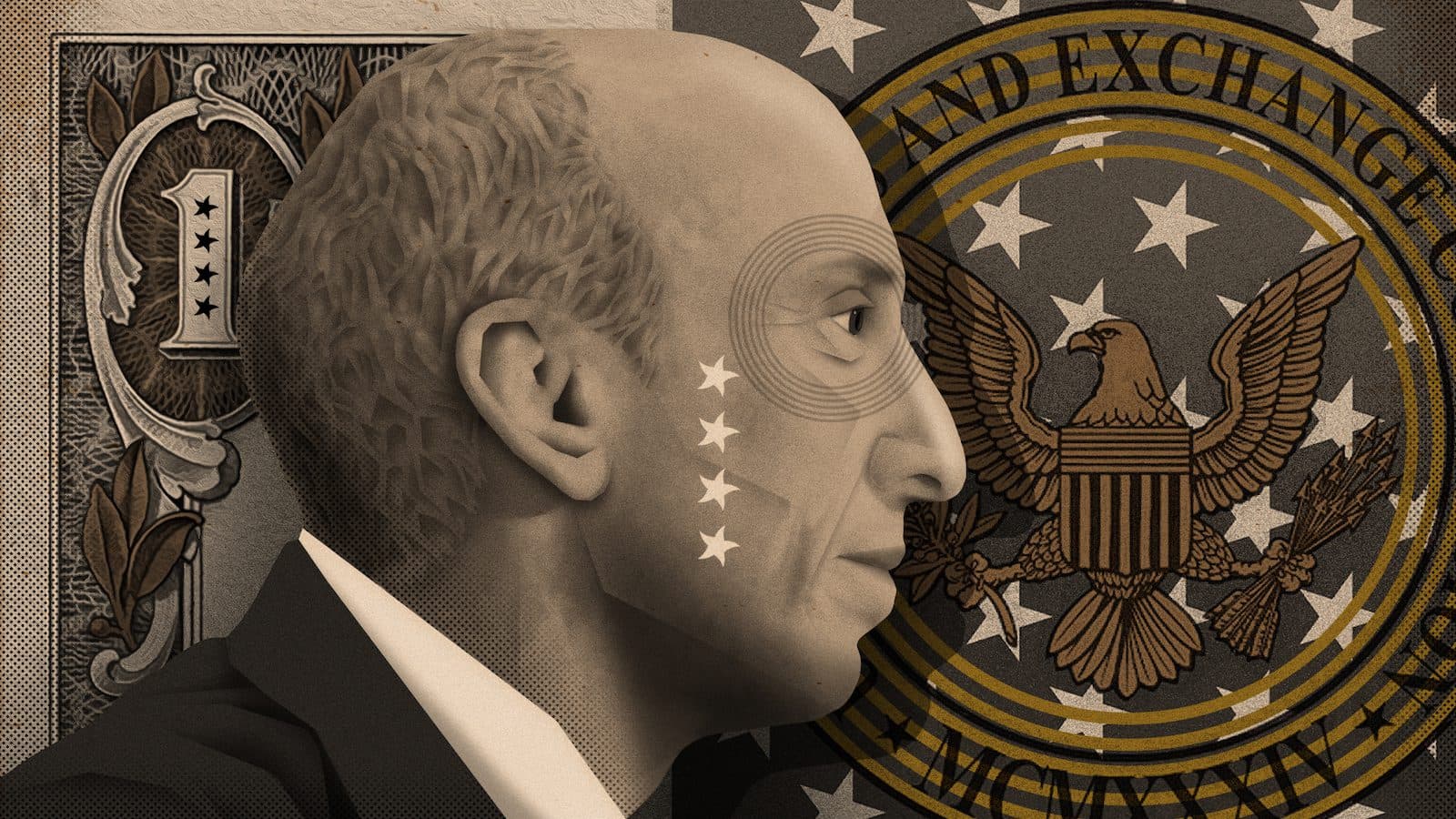 Gary Gensler, Chair, US Securities and Exchange Commission | Blockworks exclusive art by Axel Rangel
key takeaways
The SEC is working to position itself as the US' primary crypto regulator
The agency pledged to expand its crypto-focused personnel in May
The US Securities and Exchange Commission (SEC) wants to sharpen its focus on crypto via a new office designed to scrutinize company filings.
Its Office of Crypto Assets, under the Division of Corporation Finance's Disclosure Review Program (DRP), is expected to streamline SEC reviews of documents submitted by crypto firms by folding them all under one roof, according to a statement on Friday.
The regulator has moved to enhance its purview over the digital asset industry this year. A Crypto Assets and Cyber Unit was brought to life in May under the agency's Division of Enforcement — a renaming from the regulator's long-standing Cyber Unit.
At the time, the SEC shared plans to boost its crypto-focused headcount by 50, directing more resources to combat those harming investors, Chair Gary Gensler said.
Indeed, the SEC has made concerted efforts to assert itself as the primary government agency tasked with regulating most digital assets — sans cryptocurrencies like bitcoin, which Gensler last week reaffirmed should fall under the jurisdiction of the Commodities Futures Trading Commission (CFTC).  
"The SEC is multiplying its efforts to continue regulating by enforcement rather than engage in transparent rulemaking," Ian Corp, commercial litigator and crypto advisor at law firm Agentis told Blockworks in an email.
The SEC has already brought several lawsuit against industry participants. It sued Ripple Labs, the company behind XRP, in December 2020, and more recently hit a former Coinbase employee Ishan Wahi with insider trading allegations — the latter of which could set precedent for further crypto enforcements as it concerns nine tokens deemed securities by the regulator. 
Both suits have arisen under the SEC's banner of investor protections. But rather than directly advising which tokens and organizations are subject to SEC law, the agency is flagging intention to scan incoming filings for compliance mishaps to make an example of easy-to-target projects, Corp said.
An unrelated Office of Industrial Applications and Services, which will oversee non-pharma, non-biotech and non-medicinal products companies, will also be established. Both offices are slated for later in the quarter, the SEC said.
As for the CFTC, bipartisan US senators introduced a bill last month which, if passed, would invest the regulator with greater powers to oversee the industry's two largest cryptos, bitcoin and ether. 
Though, with regard to the rest of the digital asset sector, including DeFi, Gensler is still showing firm belief that his agency should hold the keys.
---
Get the day's top crypto news and insights delivered to your email every evening. Subscribe to Blockworks' free newsletter now.
Want alpha sent directly to your inbox? Get degen trade ideas, governance updates, token performance, can't-miss tweets and more from Blockworks Research's Daily Debrief.
Can't wait? Get our news the fastest way possible. Join us on Telegram and follow us on Google News.
---