Uniswap's DAO poised to try its hand at venture capital
The DeFi protocol passed a temperature check to give $12 million to a Uniswap engineer-founded AMM in exchange for 20% of the project's future governance token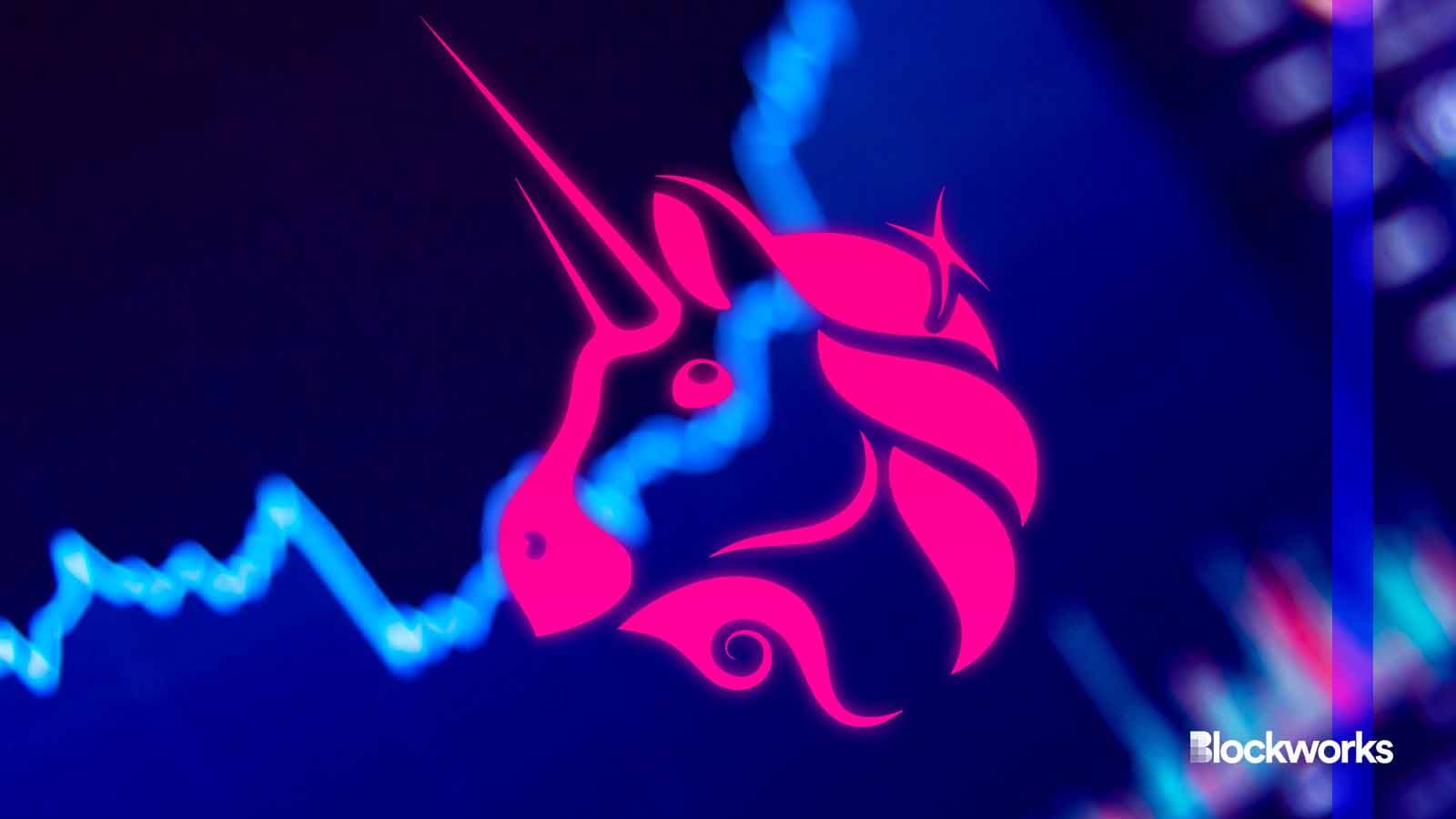 Ivan Babydov/Shutterstock modified by Blockworks
In a bid to put some of its treasury's $1.7 billion nest egg to use, Uniswap's DAO may soon send $12 million to a little-known protocol for a 20% share in its future governance token supply.
Uniswap passed a temperature check over the weekend to invest some of its native token stash (UNI) in the recently-founded Ekubo Protocol. This kind of poll is a measure of sentiment, positive or negative, ahead of an official decision-making vote. 
One industry member said the pending investment could present a new paradigm for DAO treasury management as such groups struggle to put their capital to use.
Ekubo Protocol is an automated market maker (AMM) built on the layer-2 protocol Starknet. Moody Salem, Ekubo's founder, was an early engineer at Uniswap. Github shows Salem making code commits to Uniswap v1 as early as May 2020.
The temperature check's largest vote, accounting for eight of the 21 million cast in favor, came from a wallet belonging to Variant Fund's general partner Jesse Walden. Walden wrote under the proposal that he hoped Salem and Ekubo could contribute to Uniswap's codebase, and Ekubo could be the official Starknet deployment for the forthcoming Uniswap v4.
Salem told Blockworks in a Telegram message that Ekubo had no involvement with Variant prior to the temperature check.
Uniswap's early-stage investment presents a novel strategy to tackle a well-established challenge: DAO treasury management. 22 DAOs currently hold treasuries in excess of $100 million, according to DeepDAO. 
Well-funded DAO treasuries tend to be poorly diversified, meaning it can be hard to liquidate assets without causing price slippage. Such price declines can send treasury values tumbling, according to Israel Mirsky, board member at Web3 creative studio House of Attention.
Venture capital-focused DAOs already exist. Dao5, for instance, is a venture fund that will give its future governance tokens to the founders of its portfolio companies. But there aren't yet many examples of mass-participation DAOs — the Uniswaps and Arbitrums of the world — using their treasuries to make early investments in companies or protocols.
"[The Uniswap DAO's investment] appears to be evidence that this could be the beginning of greater venture investing activity by some of the larger DAO treasuries, which would be certainly a welcome development in general," Mirsky said.
But getting a DAO to collaborate on venture investing might be easier said than done. 
The Ekubo funding proposal drew community pushback, both on Uniswap's forums and on X. The crypto trading fund Wintermute voiced its disapproval, writing below the proposal that it felt Ekubo's valuation was too high and too little was known about the governance token to make an investment worthwhile.
"DAOs, including those like Uniswap[,] usually face challenges in efficiently deploying their treasuries. Paralysis by committee frequently emerges, where a multitude of voices culminates in extended deliberations without clear resolutions," said Fakhul Miah, a council member on the Elastos Cyber Republic DAO.
---
Don't miss the next big story – join our free daily newsletter.