Utah Law Furthers Adoption of On-chain Credentials and DAOs
Two bills, signed into law by Utah's governor, seek to establish verifiable credentials on-chain as well as afford DAOs similar rights to those of limited liability companies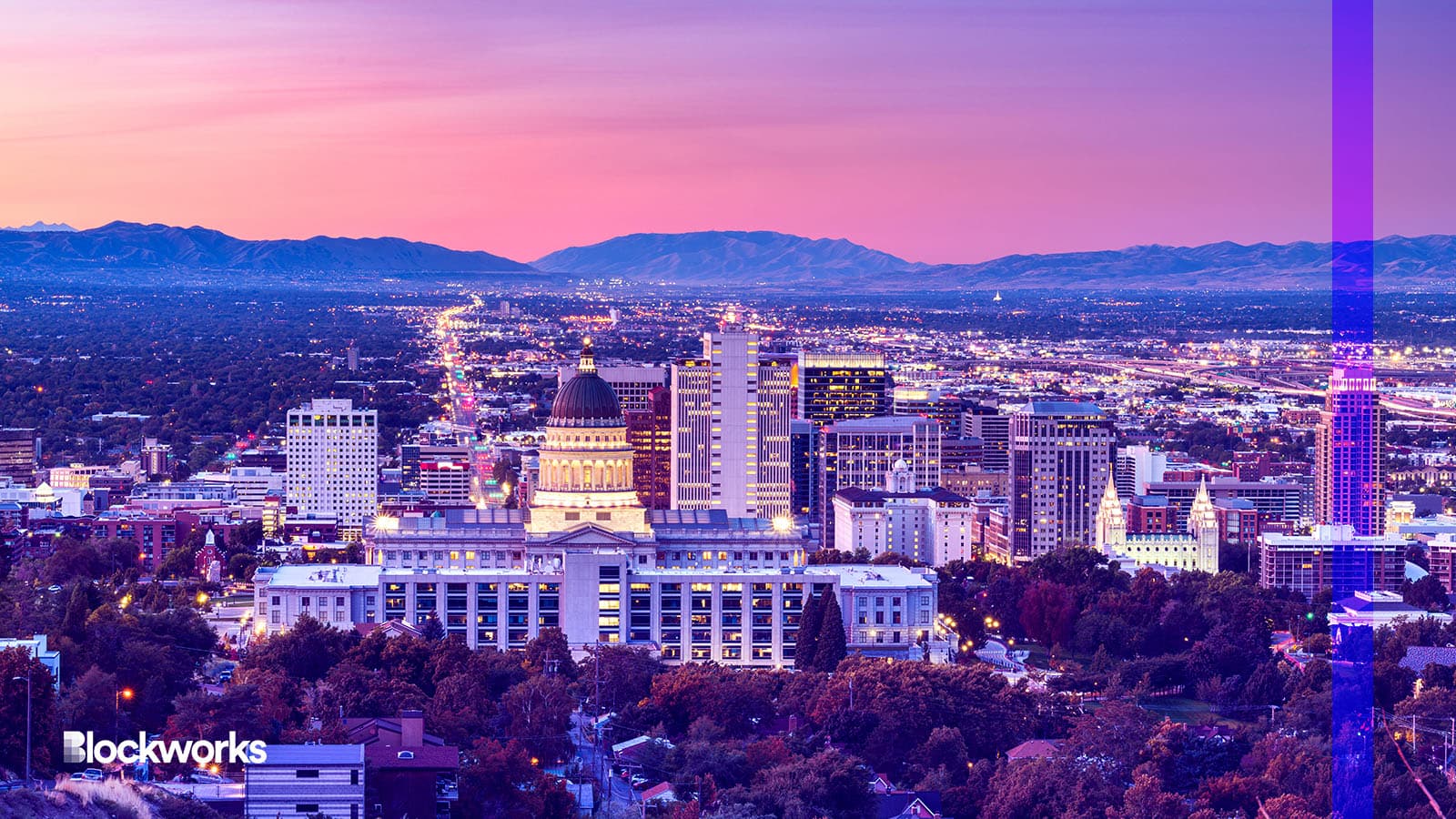 Source: Shutterstock / Sean Pavone, modified by Blockworks
Utah Governor Spencer Cox signed two bills into law on Wednesday related to blockchain and DAOs, as the state seeks to further support innovation of developing technologies.
The first bill, HB 470, requires Utah's Division of Technology Services to launch a pilot program for digitally verifiable credentials on-chain in a bid to "prevent the unauthorized alteration of electronic records."
As part of the bill, the division will be held responsible for providing recommendations to government entities on implementation while establishing procedures for protecting personal identifying information.
The pilot program will be set up so the government can make use of those credentials and report on its progress to the Public Utilities, Energy, and Technology Interim Committee by October.
The second bill, HB 357, seeks to establish that DAOs which have yet registered as for-profit or non-profit entities shall be treated legally as domestic limited liability companies.
Specifically, the bill "establishes the requirements of a decentralized autonomous organization to be recognized by the state."
It also lays out the purposes for which a DAO may be set up, while membership requirements of DAO members as well as their inherent rights are formalized.
If a DAO satisfies certain criteria, it will then be considered a separate legal entity from its members with the ability to defend lawsuits in its own name, a section of the bill reads.
A limited liability DAO's name must include the acronyms L.L.D, LLD or LD which stand for "limited liability decentralized autonomous organization" or "limited decentralized autonomous organization."
Utah's blockchain, crypto drive
The laws follow the Utah legislature's passage of its Decentralized Autonomous Act last month, which enhances anonymity bylaws designed to protect organization members. It also establishes clearer tax guidelines surrounding them.
Earlier this month, Utah signed three further bills into law which established the Blockchain and Digital Innovation Task Force, tasked with making policy recommendations surrounding the new tech. 
The state's Division of Finance will also be required to deal with third parties in a bid to accept digital asset payments and affording the division powers to create regulatory standards.
A framework for digital assets ownership seeks to define terms and provide a basis for understanding and legally defining ownership through control.
---
Don't miss the next big story – join our free daily newsletter.