Voyager Strikes Deal to Proceed With Billion-dollar Binance.US Asset Acquisition
Voyager and Binance.US are working to move forward "as quickly as possible" pending a court approval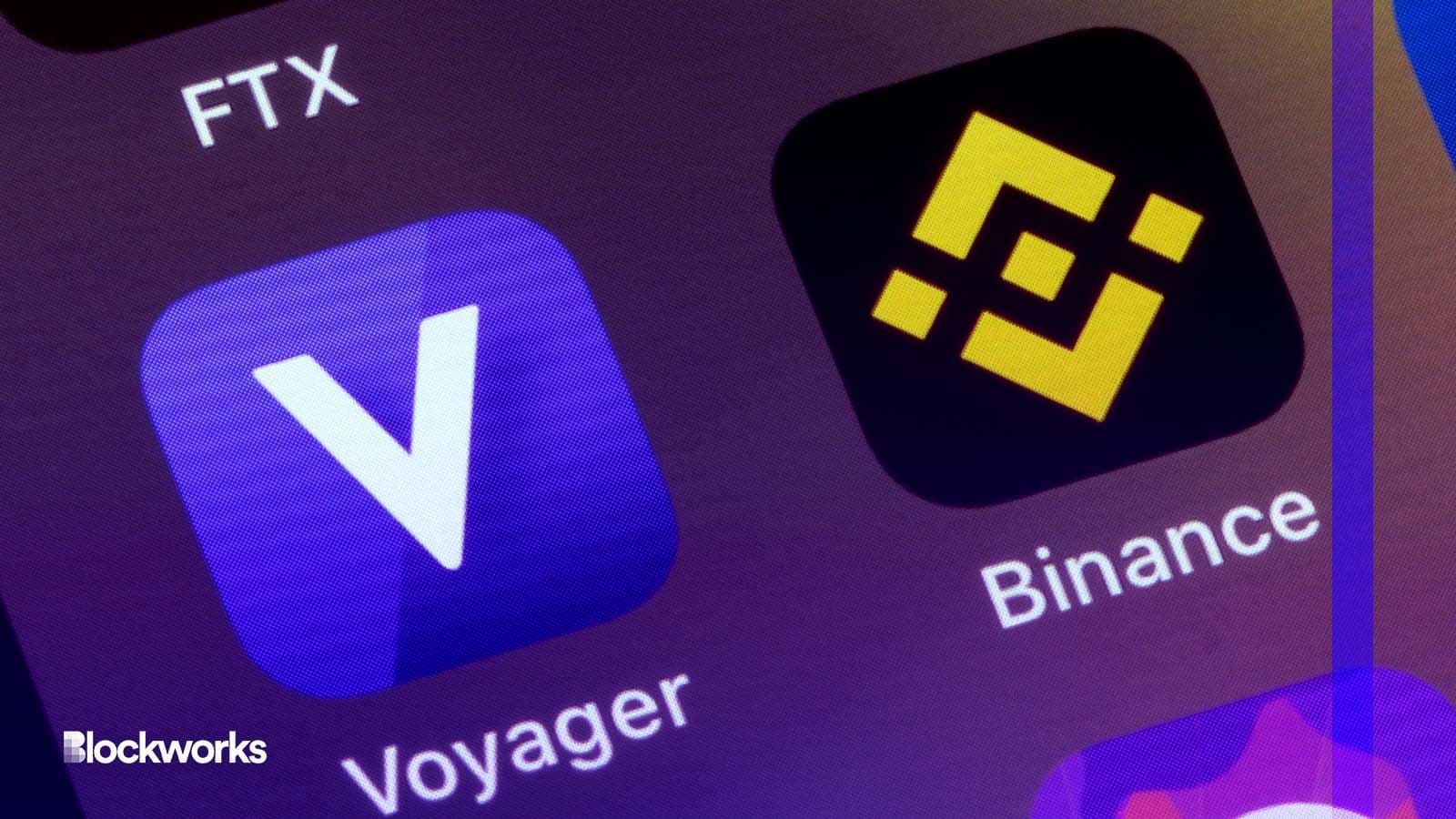 Tada Images/Shutterstock modified by Blockworks
Voyager and Binance.US can proceed with a deal — valued at $1 billion — for Binance to acquire Voyager's assets. As part of the agreement, Binance.US will pay $20 million in cash to acquire the bankrupt lender's client assets, which were valued at $1.3 billion last July. 
The deal was initially included as part of a larger restructuring plan, but the Department of Justice attempted to block the deal in March. 
In a court filing on Wednesday, the plan was given the green light to proceed, but the exculpation provisions remain stayed until the DOJ's March appeal is settled. 
An exculpatory clause prevents one party from holding another party liable for damages in relation to the contract. 
"The resolution is embodied in a joint stipulation providing that the appeals will continue with respect to the Plan's exculpation provision. The Government has agreed that the Plan may move forward without such provision and will not otherwise be subject to the stay," Voyager's Official Committee of Unsecured Creditors, tweeted on Wednesday.
They also noted that both parties are working to move forward following stipulation approval from the court.
The DOJ's appeal was filed after the SEC opposed the plan in a hearing, alleging that Binance.US is a securities exchange operating without registration. 
"Nothing in this Confirmation Order or the Plan grants this Court jurisdiction over any police and regulatory actions by the SEC, and the SEC shall retain the power and authority to commence and continue any such actions against any person or entity, including without limitation, the Debtors," the appeal filing read. 
Voyager filed for bankruptcy in July 2022 following the collapse of the algorithmic stablecoin TerraUSD. The lender couldn't recover after Three Arrows Capital, a crypto hedge fund, was unable to repay a $657 million loan from Voyager. It proceeded to suspend activity — including customer deposits, withdrawals and trading — on its platform in early July and officially filed for Chapter 11 bankruptcy protections days later.
---
Don't miss the next big story – join our free daily newsletter.