WisdomTree Seeks to Add Bitcoin Futures to Existing ETF
Firm's commodities-focused Managed Futures Strategy Fund now looks to invest up to 5% in bitcoin futures.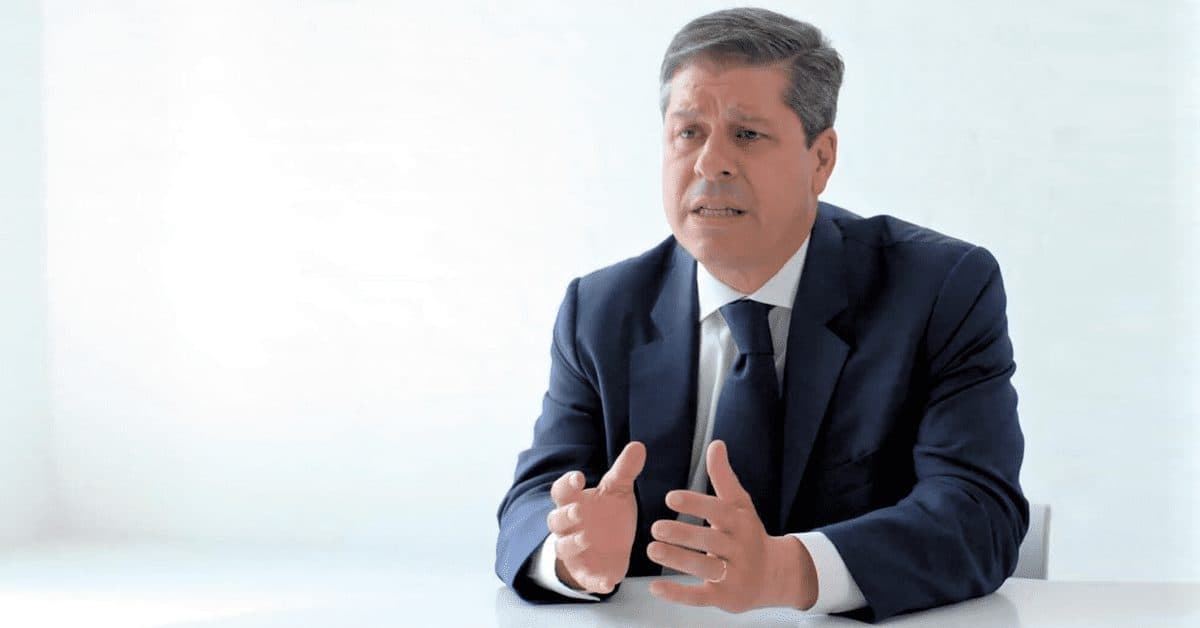 WisdomTree CEO Jonathan Steinberg
key takeaways
New York-based firm opts to try to include bitcoin futures in broader managed futures offering in the days after the first bitcoin strategy ETFs hit US markets
WisdomTree offers several products in Europe that invest in cryptocurrencies, but awaits SEC approval for its proposed bitcoin ETF in the US
WisdomTree is looking to broaden the exposures of its managed futures strategy, which focuses mainly on commodities, to include bitcoin futures contracts.
The WisdomTree Managed Futures Strategy Fund (WTMF) is an actively managed ETF that uses a quantitative, rules-based strategy designed to capture price trends in the commodity, currency, equity, and US Treasury futures markets through long and short positions on US-listed futures contracts, according to an SEC disclosure filed on Monday. 
WTMF, which is priced at 65 basis points, launched in January 2011 and has $139 million assets under management, according to ETF.com.  
The ETF invests in the futures contracts of 21 commodities — such as crude oil, natural gas, gold, silver and corn — and is now also seeking to invest up to 5% of its net assets in bitcoin futures contracts. 
The offering, which will not invest in bitcoin directly, will only invest in cash-settled bitcoin futures traded on the Chicago Mercantile Exchange (CME), which is registered with the Commodity Futures Trading Commission (CFTC).
A WisdomTree spokesperson could not immediately comment. 
"With only 5% exposure, maximum, to bitcoin futures, WTMF isn't going to be a bitcoin futures proxy, nor is it intended to be," ETF Trends Managing Editor Lara Crigger told Blockworks. "The managers will now have the flexibility to invest in bitcoin futures, should they see opportunity there as well, but in a limited way that won't dominate the risk-return profile of the overall strategy."
ETF frenzy
The filing comes just days after the first bitcoin futures ETFs hit the US market. ProShares was the first, as its Bitcoin Strategy ETF (BITO) has more than $1 billion in assets under management after trading for a week. Valkyrie Investments' Bitcoin Strategy ETF (BTF) also debuted last week, trading $10 million in its first five minutes on the market.
A similar futures-based bitcoin ETF from fund manager VanEck is expected to launch in the coming days.
"My feeling is that WisdomTree can see that the bitcoin futures ETF space is getting crowded and it would be tough to differentiate a product there, especially as a late-comer," said Sumit Roy, crypto editor and analyst for ETF.com. "Having bitcoin within a basket of other commodities is something more unique."
Waiting for regulators
Though WisdomTree was not among the wave of issuers to file for a bitcoin futures ETF in the last several months, the New York-based fund group is one of many asset managers waiting for US regulators to allow it to launch ETFs that invest in the cryptocurrency directly.  
The company currently offers several exchange-traded products in Europe that invest directly in crypto assets.
WisdomTree CEO Jonathan Steinberg said during an interview at Blockworks' Digital Asset Summit in September that the SEC's hesitancy to allow a bitcoin ETF is forcing investors into inferior structures, such as those with higher fees and that trade at a substantial premium or discount. 
A downside to futures-based bitcoin ETFs, he noted, is contango — a situation when the futures price is above the expected future spot price.  
"The regulators are choosing winners and losers not necessarily with the lens of what the true investor is looking for," Steinberg said at the time. "…Like in gold, people want physical gold, not synthetic gold. We'll see how they feel about bitcoin."