7 Banks, Including Fed, Pen Paper on Possible CBDC Implementation
Some of the banks are getting to a point where "they may decide" for or against CBDC implementation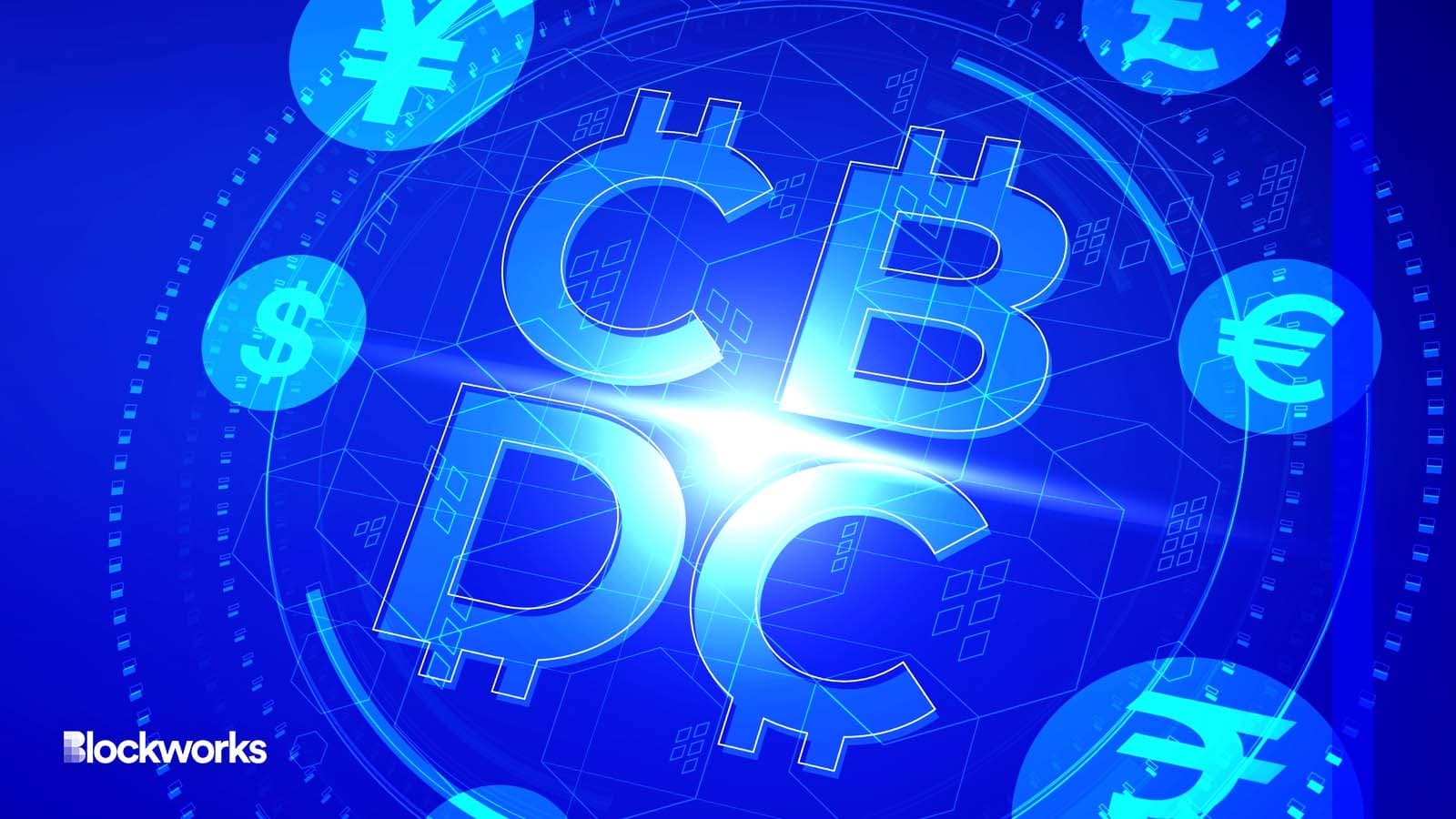 WindAwake/Shutterstock modified by Blockworks
The Fed, Bank of Japan, European Central Bank, and the Bank of England were just a few of the international groups who teamed up to pen a paper on central bank digital currencies (CBDCs).
From possible implementation to the policy questions around CBDCs, the paper is the newest in a series of reports that go back to 2020. 
"Some of the members of this group are approaching a point where they may decide on whether or not to move to the next stage of their CBDC work," the paper said. "This may include deeper investment in design decisions relating to technology, end user preferences and business models, while leaving open the decision on whether to issue CBDC."
The Bank of England published its own paper back in February that looked into a digital currency, though it noted that the infrastructure would require a commitment that the BOE is not ready to make just yet.
Canada has also moved forward with conversations around CBDCs, seeking public feedback on a digital dollar. Though, similar to the BOE, it has indicated that it is not yet prepared to implement one.
"Legislators and authorities will need to remain engaged as work on CBDC progresses. The development of solutions to some of the outstanding legal issues related to CBDC will largely be a matter of national law and will tend to be highly dependent on policy choices and the design of a CBDC," the paper said. 
In the US, some states are already working to ban CBDCs prior to a framework or implementation of a digital dollar. Florida is one of those states; Governor Ron DeSantis signed the CBDC ban into law earlier this month.
It is also expected that the CBDC conversation will bleed into the political campaigns that are being announced as the US heads toward election season. 
Although countries are not currently ready to plan out the implementation, central banks are actively strategizing the potential use cases and design aspects of CBDCs.
"The central banks contributing to this report anticipate that any CBDC ecosystem would involve both the public and private sector," the report wrote. "There are a variety of potential CBDC business models, and central banks may need to understand potential benefits to stakeholders and the public in each model, including incentives to participants and value added to end users."
The banks also noted that blockchain technology "remains a possibility, though it is currently not deemed essential to the functioning of a potential CBDC system."
While it did not contribute to the paper, Hong Kong is undergoing a trial run of an e-HKD – a digital version of its local currency.
The government is running the test in a sandbox environment, meaning that it's testing multiple applications through tokenized deposits, online and offline payments, and more. 
It'll also create a CBDC expert group that probes into both policy and technical issues behind issuing a CBDC.
---
Get the day's top crypto news and insights delivered to your email every evening. Subscribe to Blockworks' free newsletter now.
Want alpha sent directly to your inbox? Get degen trade ideas, governance updates, token performance, can't-miss tweets and more from Blockworks Research's Daily Debrief.
Can't wait? Get our news the fastest way possible. Join us on Telegram and follow us on Google News.
---