Bonds Sell-off on 6.2% CPI Print; Bitcoin Liquidations Spur Correction: Markets Wrap
CPI sees its hottest read in over 30 years of 6.2% year-over-year, BTC rallied on the inflation print but then corrected due to liquidations.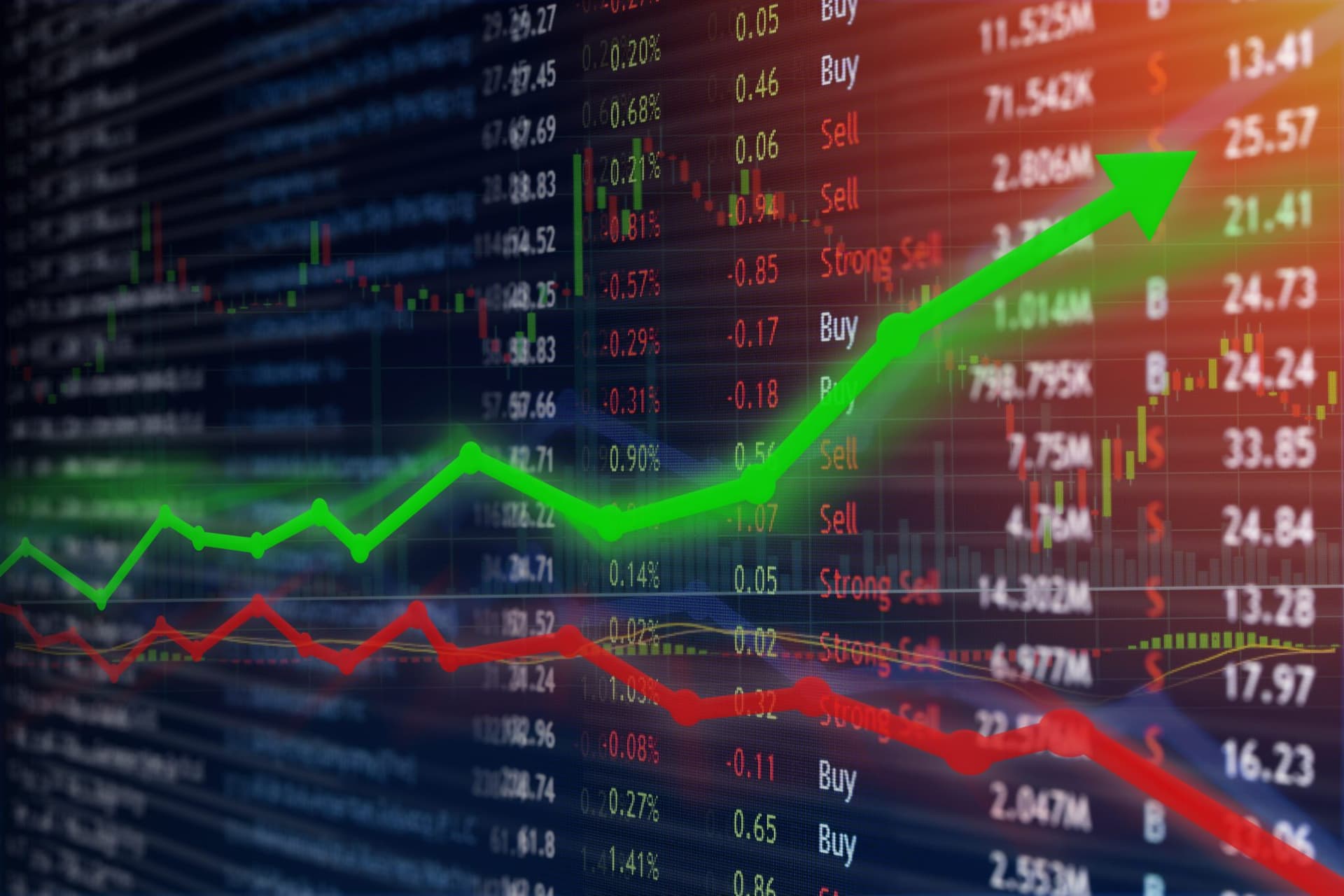 key takeaways
CPI comes in at 6.2%, marking the largest print in the last 30 years
BTC hits an ATH of $69,000 before a cascade of liquidations spurred a sell-off
The CPI came in hot at 6.2% versus the expected 5.9%.
Bond yields rallied as investors got nervous about maintaining their purchasing power.
BTC raced higher after the CPI numbers were released.
A cascade of liquidations sent BTC lower after the morning rally, seeing prices fall below $64,000.
Chinese real estate giant, Evergrande has paid part of $148.13 million interest due today according to a Bloomberg report. However, Deutsche Marktscreening Agentur (DMSA) has begun bankruptcy proceedings. The news led to risk-off sentiment into the close for equities, some commodities, and digital assets.
YGG partners with Genopets, a blockchain-based game that combines play-to-earn with move-to-earn mechanics to reward users who exercise.
Latest in Macro:
S&P 500: 4,646, -.82%
NASDAQ: 15,622, -1.66%
Gold: $1,850, +.92%
WTI Crude Oil: $81.30, -3.39%
10-Year Treasury: 1.57%, +.121%
Latest in Crypto:
BTC: $64,755, -3.85%
ETH: $4,602, -3.50%
ETH/BTC: .0709, +.39%
BTC.D: 43.99%, +.26%
Consumer Price Index (CPI)
Today the Consumer Price Index (CPI) came in at 6.2% year-over-year versus analysts' consensus of 5.9% ahead of the report. This marks the largest CPI reading in more than 30 years, according to CNBC.
"We're likely going to remain in an inflationary environment for at least another quarter or two due to rent increases, and we'll need to assess as more data comes in as to what extent it will remain in place beyond that point or take a break. Inflation has thus far rolled from category to category, with specific price spikes and shortages in certain areas at different times, rather than altogether. There's still a clear ongoing labor shortage." wrote investment strategist Lyn Alden.
The Employment Cost Index (ECI), a quarterly economic series published by the Bureau of Labor Statistics that details the growth of total employee compensation, is often a leading indicator for CPI. When looking at the two metrics on the same chart, it appears that inflation may remain hot for the next quarter or two.
Bonds sell-off
Bonds sold off and consequently led to a rally in yields due to the hot inflation numbers. Some industry experts believe the Fed's recently announced taper set to begin in December is contributing to the rally in rates. Jerome Powell stated that these monthly asset purchases initially will be reduced by $10 billion for Treasury securities and $5 billion for agency securities. That still leaves a total of $105 billion of asset purchases per month on behalf of the Fed.
Founder of FFTT, Luke Gromen, has been warning for some time that the Fed is "trying to ride 2 horses with one ass." While US expenditures are far outpacing tax receipts and debt levels remain elevated, the Fed appears to be trying to inflate the debt away without spooking bond investors.
When inflation is running higher than the prevailing rates on bonds, the holders of said bonds are losing purchasing power because their return is not outpacing the rising cost of goods and services.
"This is the widest gap on record between the Fed's short-term interest rate setting, and year-over-year CPI, including the 1970s. (We would have to go back to the 1940s to find a similar situation.)," according to Lyn Alden.
Bitcoin
"The higher-than-expected US October CPI print is bullish for bitcoin," Noelle Acheson, head of market insights at Genesis, told Blockworks. "Rising inflation with persistently low rates is a good tailwind for non-yielding inflation hedges. The macro situation is especially interesting for BTC in that a market in which you have bonds and equities rallying is one in which traditional investment theories no longer work."
BTC rallied to a new ATH of $69,000 right after the CPI print, which liquidated a large number of shorts. The opposite occurred later in the day as equities closed weak, forcing a cascade of liquidations amongst longs. It appears as though the leveraged traders never learn their lesson.
Perpetual funding rates ahead of the price correction were creeping above .05% on numerous exchanges, according to data from laevitas.ch. The following chart shows that historically when funding rates reach north of .05%, corrections often follow. Although during bull markets it is not uncommon for funding rates to remain extremely elevated for extended periods of time.
The BTC move also coincided with early reports that the Chinese real estate giant, Evergrande, had missed its interest payment due on November 10. Later, a source close to the matter at Clearstream reported that the company had made three payments on its $148.13 million debt. The news seemed to stir risk-off sentiment in the markets, leading to a fall in equities and digital assets across the board.
Non-Fungible Tokens (NFTs)
Genopets, a Solana-based game, is partnering with Yield Guild Games to bring its assets to the YGG community. The Genopets game innovates by combining play-to-earn and newly coined 'move-to-earn' to allow users to earn via both playing a game and exercising, according to a company-released medium article.
Trading data from OpenSea and Solanalysis of some of the top Solana and Ethereum projects can be found in the photos below:
If you made it this far, thanks for reading! I am looking forward to catching up tomorrow.
---
Get the day's top crypto news and insights delivered to your inbox every evening. Subscribe to Blockworks' free newsletter now.
---