CFTC Pursues First Case Against a DAO
The CFTC ordered the bZeroX DAO and its founders to pay a penalty of $250,000 and to cease and desist from further activity in the industry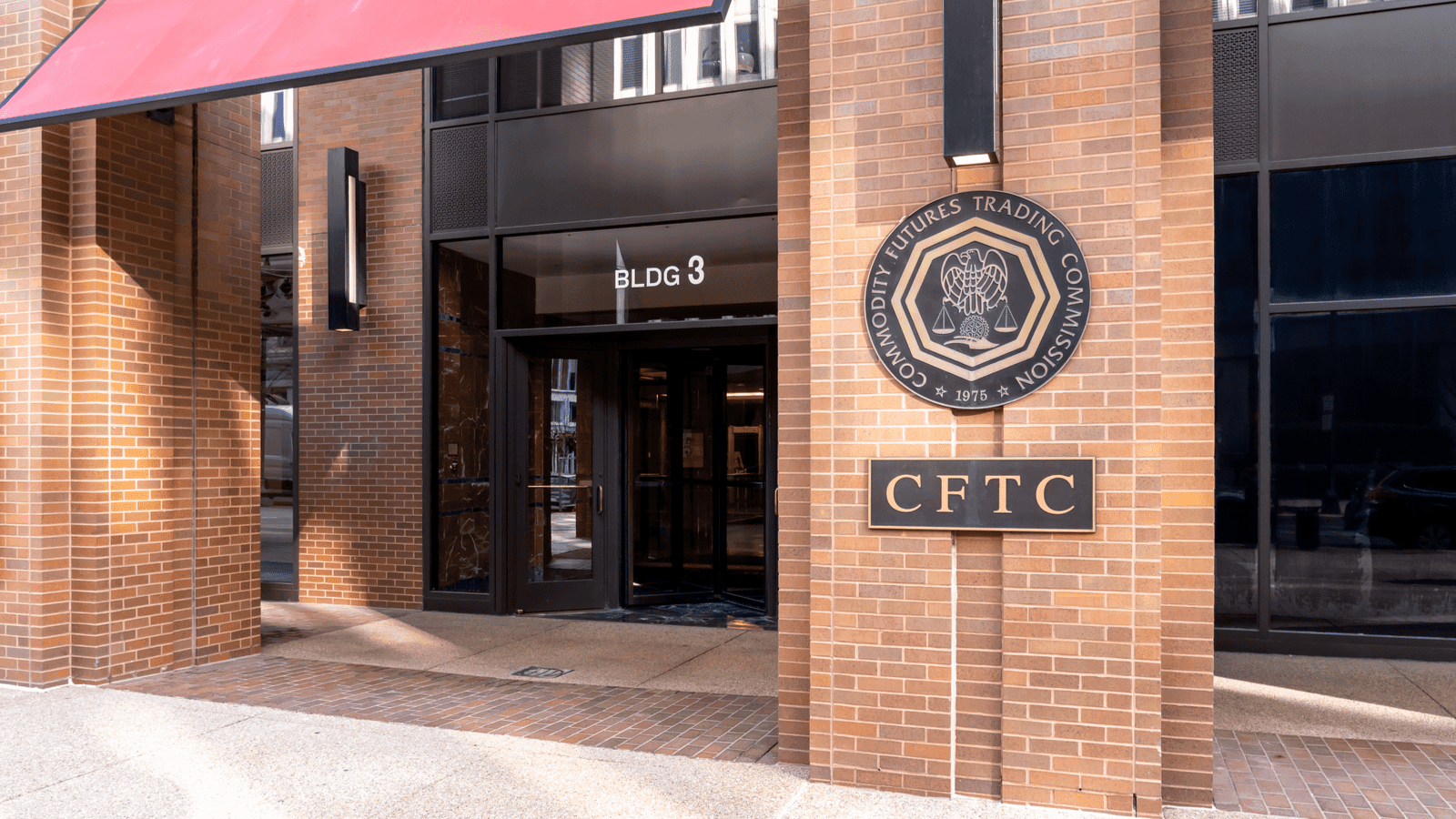 Commodity Futures Trading Commission | Source: Shutterstock
key takeaways
bZeroX's protocol facilitated unlawful margined and leveraged retail commodity transactions on its platform between 2019 and 2021, the CFTC said Thursday
Its DAO was operating without having first registered as a futures commission merchant, the regulator said
The Commodity and Futures Trading Commission (CFTC) has filed and settled charges against a decentralized autonomous and its founders for facilitating margined and leveraged retail commodity transactions, which they say operated outside the law for years.
The bZeroX DAO deployed, marketed and made solicitations to customers under a protocol of the same name to undertake transactions considered unlawful because those transactions did not occur on a designated market contract, the CFTC said in a statement Thursday.
According to the regulator, bZeroX, as well as founders Tom Bean and Kyle Kistner, have been ordered to pay $250,000 for their involvement.
The bZeroX platform was subjected to a phishing attack, in November 2021, which extracted stablecoins and DeFi tokens and prompted a class action lawsuit, though the CFTC is not considering that as part of its filing.
Acting as a pseudo trading marketplace from July 2019 to August 2021, the CFTC said the DAO's protocol allowed users to take leveraged positions but that bZeroX was operating without having first registered as a futures commission merchant. 
The DAO and its founder also failed to adopt know-your-customer procedures under the Bank Secrecy Act, the CFTC said. It's believed to be the first such case the regulator has brought against a DAO.
Ooki DAO — a successor to bZeroX — also faces similar charges, the CFTC said. Ooki is said to be operating the same software as bZeroX. As such, the CFTC is seeking restitution, disgorgement, civil monetary penalties, trading and registration bans as well as injunctions against further violations.
While the case is unique based on the involvement of what is perceived as a decentralized organization, the regulator's move aligns with sentiments laid out last week by CFTC Chair Rostin Behnam.
Behnam told the Senate Agriculture Committee his agency has already begun preparations to take the reins as the primary regulator for the crypto industry. 
While the regulator attempts to position itself as the main authority over the new asset class, the SEC has been vying for similar oversight.
Earlier this month, SEC chair Gary Gensler said the CFTC can have authority over bitcoin and other unspecified "non-security tokens," the securities regulator in turn, it would take charge over all other cryptos. 
The decision ultimately rests with Congress, which will have to decide whether either regulator is deemed fit enough to police the industry or whether the creation of an entirely new oversight body is preferred.
---
Don't miss the next big story – join our free daily newsletter.