Coinbase stock has now outperformed bitcoin over the past year
Crypto stocks including Coinbase and Riot are posting robust gains, propelled by a strong showing for bitcoin over the year to date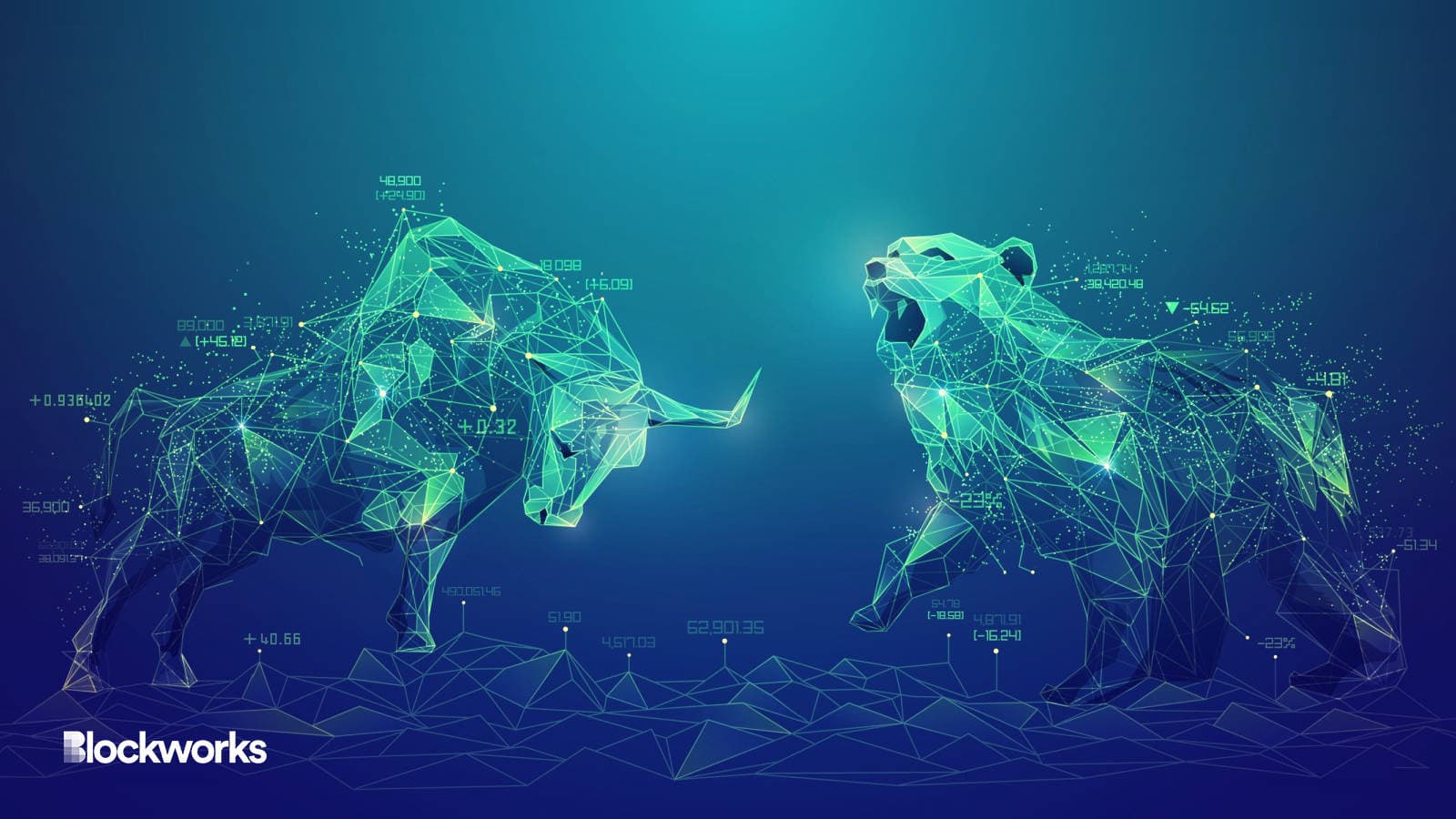 Jackie Niam/Shutterstock modified by Blockworks
Crypto stocks have been on a tear this year, outstripping most major cryptocurrencies.
Major bitcoin miner Core Scientific (CORZ) has clocked 1,140% gains to reach $0.87 per share. 
The Texas-headquartered firm, which filed for bankruptcy last December, hopes to make a comeback. But it has a ways to go to fully repair its once-billion-dollar valuation — still down 56% over the past year and more than 90% since it went public in 2021.
Cipher Mining (CFIR) has also been buoyed by bitcoin's year-to-date rally, having jumped almost 600%. BTC is up 80% in 2023, even after slipping below $30,000 this week.
TeraWulf (WULF) — which debuted the US's first nuclear-powered bitcoin mining facility in May — and Iris Energy (IREN) are respectively up 384% and 466%. 
Excluding Core Scientific, a trader who placed equal bets across top bitcoin mining stocks at the start of the year would be up nearly 250%.
Investments into the top 50 cryptocurrencies by market cap, meanwhile, would have netted the same individual an average of around 49% over the same period. 
Ether (ETH) is up 58% and XRP has popped 130%, with markets for the latter reacting positively to a mixed court ruling in a long-running legal dispute.
Coinbase (COIN), the only publicly-listed US crypto exchange, has also tripled this year, having started below $35 to $101 today. That converts to one-third gained over the past year, but it's still 70% down since its April 2021 direct listing.
The world's largest asset manager, BlackRock, named Coinbase as the potential bitcoin custodian in its spot ETF filing last month.
An average of 22 Wall Street analyst forecasts on Coinbase points to a price target of $68.53, suggesting a 32% fall from its current price, per TipRanks.
Performance in the fintech payments sector, meanwhile, has been mixed. Block (formerly Square), the firm behind bitcoin-forward Cash App, has seen an 18% increase year to date.
PayPal, which allowed users to buy and sell crypto back in October 2020, is down about 2%.
While the corporate earnings season has kicked off across the broader economy in the US, publicly-traded crypto companies are not due to report until later this month. 
Positive earnings for crypto stocks this month may act as a catalyst for further growth across digital asset markets, although the same can't be said for lackluster quarterly reports.
---
Don't miss the next big story – join our free daily newsletter.