Ambitious Quarter Sets Up Coinbase To Be Future Giant
Coinbase defied Wall Street expectations with a "transformational" quarter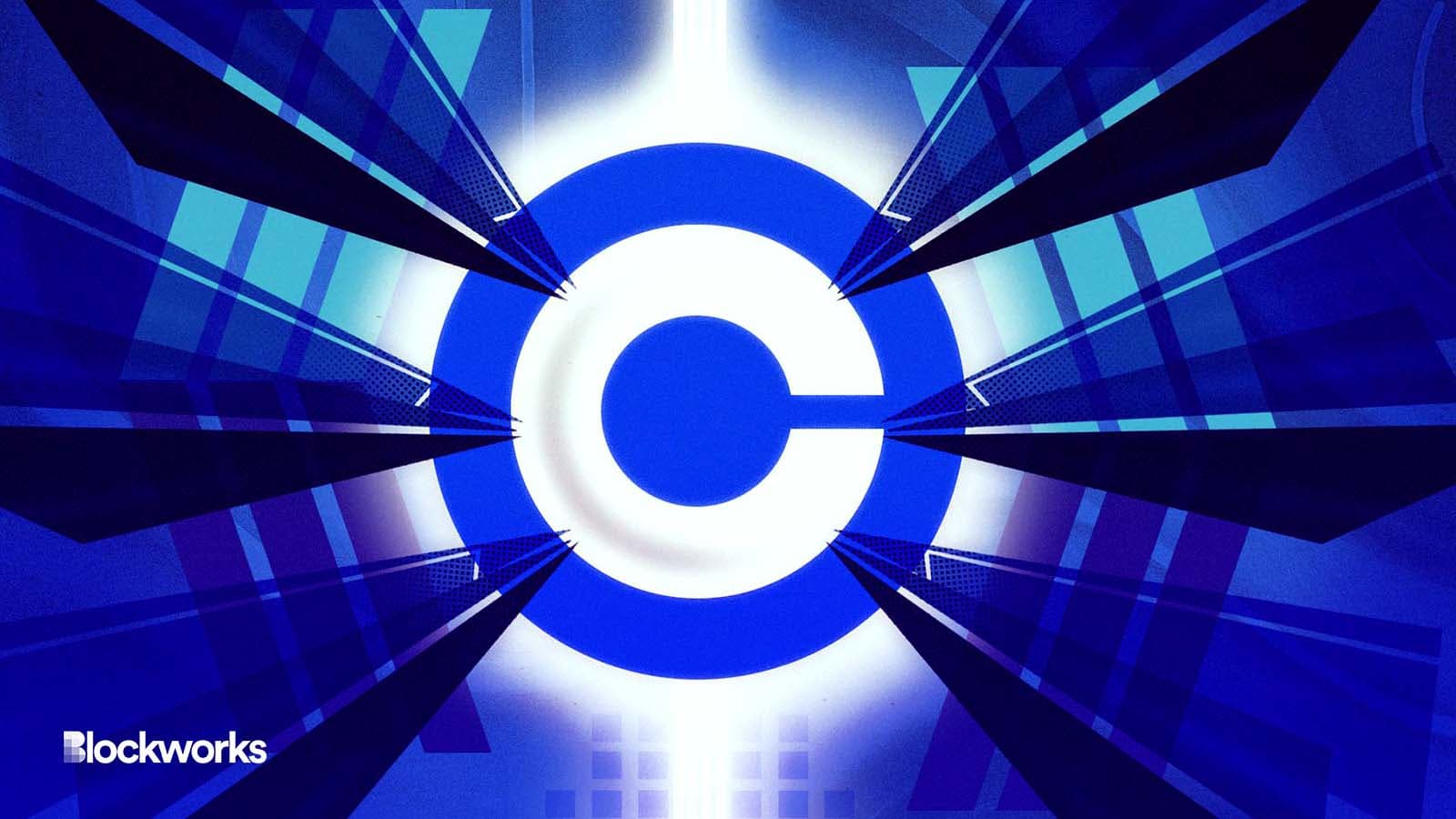 Outside a recent faux pas that fueled a #DeleteCoinbase trend and prompted an apology tweet to assuage incensed customers, the US-based crypto exchange is successfully executing its growth strategy, according to Bitwise CIO Matt Hougan and crypto research analyst Ryan Rasmussen.
Hougan says the company's past quarter was one of the best of a publicly traded company he had ever witnessed. He says that during that time, it grew its revenues aggressively and set itself up "to be a giant in the future."
"I thought it was a transformational quarter for Coinbase," says Hougan, speaking to Blockworks on the 0xResearch podcast. 
Dramatic cost-cutting measures have enabled Coinbase to "stick around," he says, through bull and bear market conditions. Due to their fiscal prudence, Hougan says the company has "guaranteed, with their $5 billion balance sheet, that they are going to be here for the next cycle as well."
Hougan adds that international expansion has "paved the way" to launch derivatives exchanges, opening up multiple local markets for the business.
The launch of the Base layer-two protocol is another prong in their growth strategy, which the company says is a "key step in bringing Coinbase's products, users, and assets into the decentralized cryptoeconomy."
Hougan suggests the company roadmap is "one of the most ambitious" in the market. 
"It's a smallish mid-cap company, and it could be one of the most important financial institutions in the world in the next 10 years if crypto plays out the way we think it will," he says. 
"I think this quarter really sets them up to sort of fill that role."
One sword is "hanging over them," Hougan admits. Negative regulatory conditions could potentially end in massive fines and restrictions on how they conduct business in America. 
Still, he feels Coinbase is "one of the most attractive public equities on the market today."
Rasmussen says Wall Street "largely misunderstands Coinbase's business model." He explains that most coverage portrays the company alongside traditional brokerages and regional banks, which exhibit very different risk profiles when compared to Coinbase.
A large portion of the market sees the company as "just a trading firm," he says, assuming it only handles spot trading and depends entirely on volume for its revenue model. "And yes, that is obviously a big portion of their business," he acknowledges, but the possibility for expanding into derivatives is an opportunity that could fill a "hole in the market" left by the FTX collapse. 
"There's a huge appetite for crypto derivatives outside the US."
Rasmussen believes Wall Street and most institutional investors are "missing the mark" in their outlook at Coinbase as a business, with the derivatives play likely to be "hugely profitable." 
Hougan puts the market's perception of Coinbase into perspective. "It's so cheap. It's so small." 
"You X out the cash of Coinbase and it has the same market cap as dogecoin. It's got a lower market cap than cardano. It's half the market cap of XRP once you exclude the cash. Those are ridiculous comparisons."
"This is the most important company in crypto and it's trading on par with dogecoin."
---
Get the day's top crypto news and insights delivered to your email every evening. Subscribe to Blockworks' free newsletter now.
Want alpha sent directly to your inbox? Get degen trade ideas, governance updates, token performance, can't-miss tweets and more from Blockworks Research's Daily Debrief.
Can't wait? Get our news the fastest way possible. Join us on Telegram and follow us on Google News.
---