CoinFLEX Defends Controversial 'GTX' Venture with 3AC Founders
What comes after 'F'? Founders of bankrupt Three Arrows Capital have a new project they want money for, to enable trading of FTX claims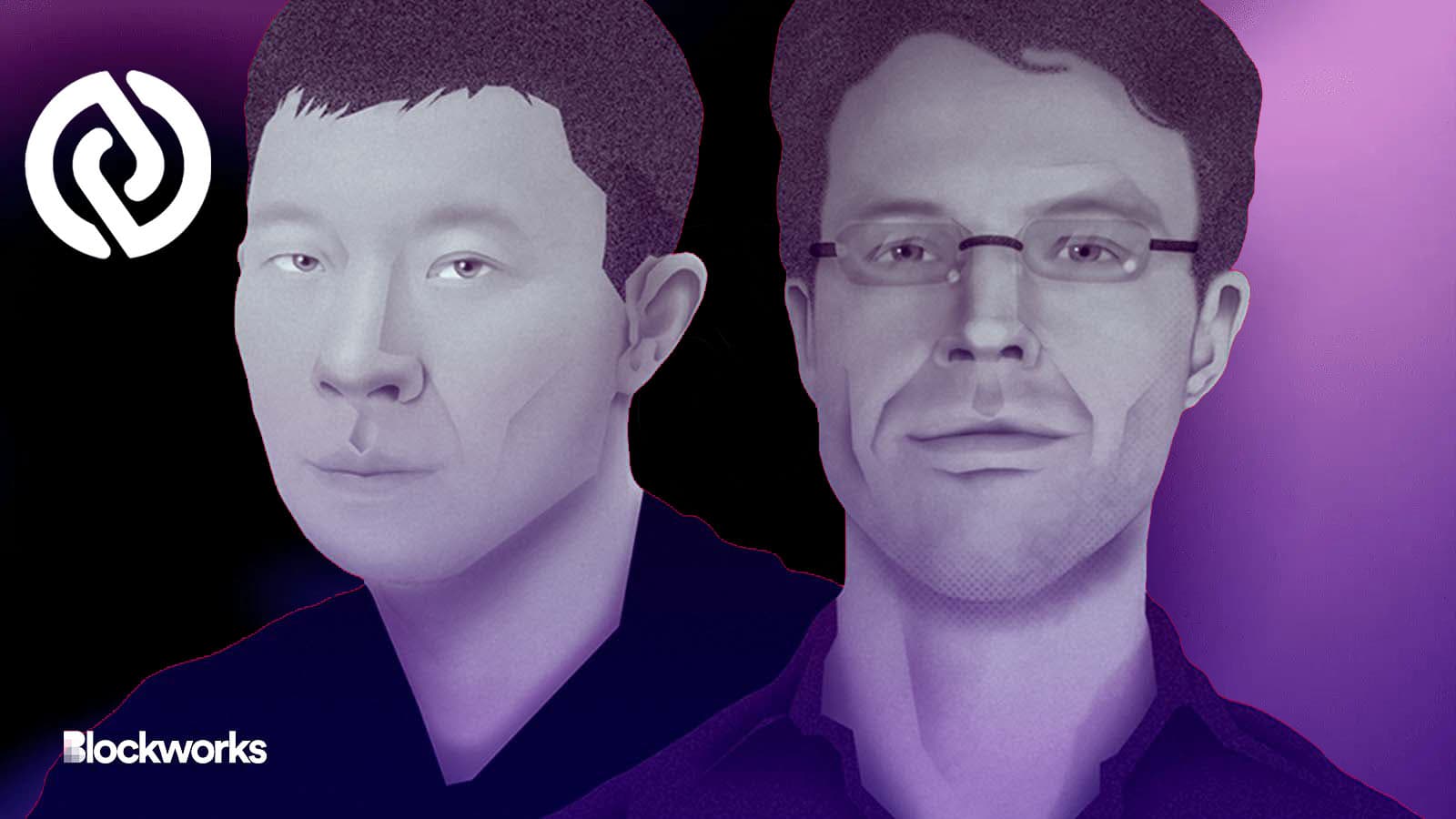 Three Arrows Capital Founders Su Zhu and Kyle Davies | Blockworks exclusive art by Axel Rangel modified by Blockworks
CoinFLEX is justifying its new potential venture "GTX" with Three Arrows Capital (3AC), saying the plans represent an evolution of its own goals.
A pitch deck leaked on Jan. 16 showed CoinFLEX plans to team up with 3AC co-founders Kyle Davies and Su Zhu to create a new crypto exchange. 
They expect it to be a place where creditors of insolvent firms like FTX would be able to trade their claims. Users will have the ability to transfer their claims to GTX and immediately receive a credit via a new token called USDG.
In the pitch deck, GTX estimates a $20 billion market for its product, based on the notional value of crypto claims. The team is looking to raise $25 million for the exchange, and is eyeing a launch before the end of February.
It intends to "fill the power vacuum" left by FTX, to become the go-to marketplace for crypto claims within two to three months of its launch.
The name GTX, a play on fallen crypto exchange FTX, is currently a placeholder and will be changed eventually. It was chosen because "G comes after F," one slide shows.
CoinFLEX CEO Mark Lamb will remain as CEO and co-founder Sudhu Arumugam will stay on the management team. The team also includes other CoinFLEX executives Kent Deng, Leslie Lamb (who is married to Mark Lamb) and Ewelina Mielecka.
CoinFLEX said it will provide further details once it has managed to secure fundraising or an established partnership. 
GTX attracts controversy
The planned venture has triggered some criticism from the crypto community. Reddit users pointed out flaws in the idea, with one Redditor saying, "basically the idea is to let people trade on the platform by promising funds from another platform that is in bankruptcy proceedings?"
Wintermute CEO Evgeny Gaevoy hinted on Twitter that he didn't want his firm, one of the largest crypto makers, to be associated with anyone invested in the CoinGlex/3AC venture.
Meanwhile, Ripple's former director of engineering Nik Bougalis said Zhu and Davies are "trying to steal more money." 
Matthew Liu, co-founder of Origin Protocol, however, commended the concept, adding that he favored "people getting back on the horse after they've taken a fall."
Both firms had a rough 2022
3AC blew up last year after defaulting on a $2.4 billion loan from crypto lender Genesis. Its bankruptcy triggered a downward spiral for several crypto participants, since it had a long list of counterparties. Zhu and Davies have allegedly not been cooperating on asset disclosures with liquidators, and they have not been open about their whereabouts. But liquidators believe they may either be in Bali or Dubai.
CoinFlex itself filed for restructuring in Seychelles last year after a single client failed to meet a margin call. It also raised eyebrows after announcing it would try to raise missing funds by issuing a new token with a 20% yield.
---
Don't miss the next big story – join our free daily newsletter.