Ex-SEC Counsel: Crypto 'Competing for Oxygen' With Other Issues
While comprehensive crypto regulation is likely far off, a neighboring country could serve as the model of what to do in the meantime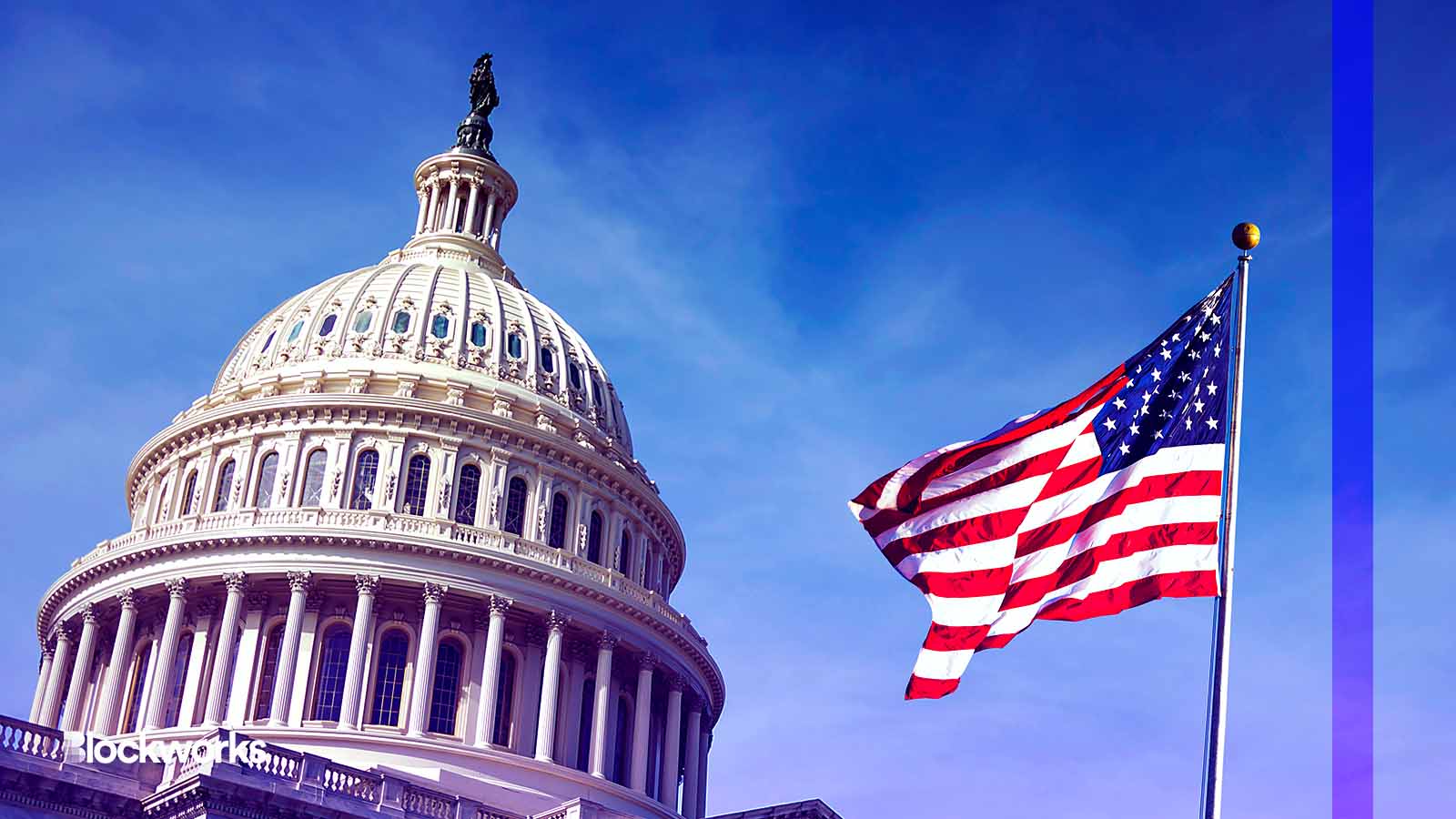 rarrarorro/Shutterstock modified by Blockworks
A clear regulatory framework for crypto in the US is not something that will happen soon, according to former SEC Counsel Coy Garrison — particularly as other issues have taken policymakers' attention away from the industry.
Laying out a hypothetical timeline, Garrison said during a Wednesday webinar that Congress initiating an order to urge the SEC might not happen for another six or eight months.
If Congress does that, it could take the SEC another six months or longer to go through the rulemaking process, which includes periods to solicit public feedback, he added. The securities regulator may then choose to add to or change its proposal based on those comments. 
"You're looking at a period of years, and that's just something people need to come to grips with," Garrison said. "That doesn't necessarily mean that you need to have tremendous uncertainty in the meantime."
He pointed to Canada, which he told Blockworks requires crypto platforms to have policies on conflicts of interest, basic risk disclosures provided to account holders and know-your-customer (KYC) onboarding for customers.
Such businesses must also meet other commitments while seeking to register with regulators, the Canadian Securities Administrators (CSA) said in February. These include expectations around the custody and segregation of crypto assets; a prohibition on offering forms of leverage to Canadian clients; and halting customers from dealing with stablecoins without the CSA's prior written consent.
Only after a crypto platform doesn't comply with such pre-registration commitments would the CSA consider taking action.
Garrison, now a partner at law firm Steptoe & Johnson, was counsel to SEC Commissioner Hester Peirce from November 2019 to May 2022. 
Peirce reportedly said during the Financial Times' crypto summit that "we're shooting ourselves in the foot" in the US by not having a crypto regulatory regime. The EU's Markets in Crypto Asset (MiCA) regulation, as well as steps taken in the UK, could be good models for the US. 
Martin Leinweber, a digital asset product strategist at MarketVector Indexes, told Blockworks earlier this month that the US is "two years behind at least" when it comes to crypto regulation.
A partisan issue? And one of many
Galaxy Digital CEO Mike Novogratz said during the company's earning call Tuesday that the lack of US crypto regulatory clarity is the result of a political game amplified in recent months. 
The Democratic party still feels "burned" following the crash of crypto exchange FTX last November, he added.
Though there are nearly always partisan undertones to conversations in Washington, Garrison said, it is vital for crypto to stay away from that. 
"Creating jobs in America and encouraging innovation and entrepreneurs here while also protecting investors [and] protecting consumers — these are basic tenets of American regulation that I think both parties support," he said.
Garrison added during the webinar that while certain policymakers may be engaged in potential crypto-related action, many are currently being pulled in other directions.  
The debt ceiling, banking crisis and what is known as the farm bill have been top of mind for many in Washington, for example. 
"One concern there is at this time is, can this issue rise above all the other significant issues that Washington is dealing with right now?" he said. "Crypto is competing for oxygen amongst these other issues."
Bakkt General Counsel Marc D'Annunzio, who spoke during the webinar with Garrison, said he believes the US will ultimately get it right. 
The crypto platform executive called threats by some US companies to move offshore "thinly veiled," noting that Bakkt set up in the country for a reason. 
"The US has long been a leader in the development of financial markets," D'Annunzio said. "I think in a lot of ways our ability to balance innovation [with] safety and soundness is really the envy of the world."
Best- and worst-case scenario
According to Garrison, the SEC taking its proposed custody rule as a chance to engage with the industry and decide what a framework could look for crypto securities, would be part of a best-case scenario. 
"If I could be dreaming, a joint rule-making with the CFTC where the two agencies could share jurisdiction over crypto assets that may trade in similar ways but maybe are identified as different types of assets," he added. 
Such dual jurisdiction exists in swaps, a type of derivatives contract.
Enforcement actions continuing at what Garrison called "a stunning pace" without any plan to develop a framework is the other end of the spectrum.
"A rule-set that can't be complied with is not really a rule-set; it's a prohibition," he said. "That would be the worst-case scenario."
---
Don't miss the next big story – join our free daily newsletter.