Digital dollar may trigger 'bank run' into CBDC: Treasury official
There are still no formal plans for a US digital dollar, with the Treasury continuing to explore what a CBDC might look like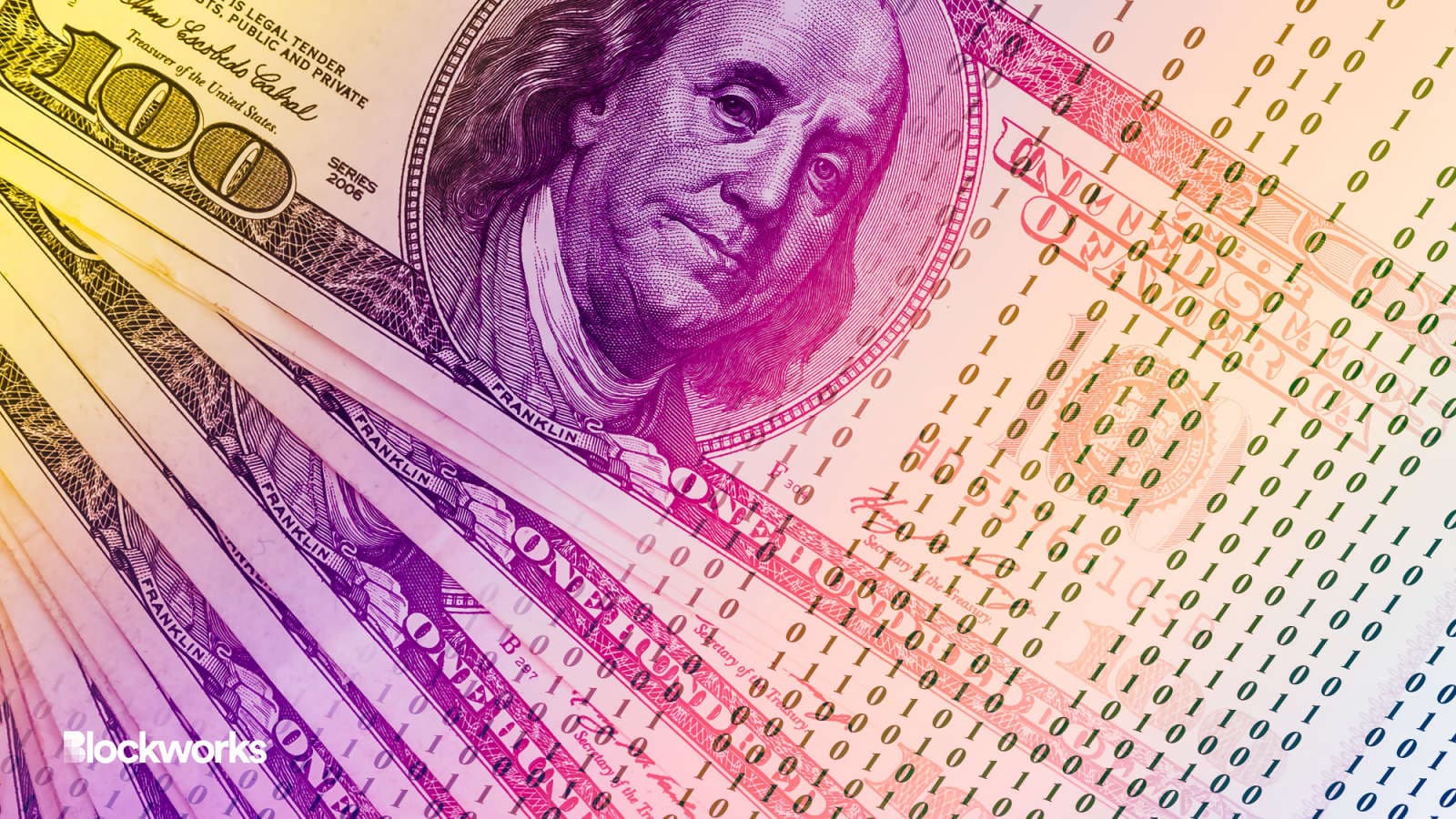 Montri Nipitvittaya/Shutterstock modified by Blockworks
The US Treasury has been actively looking into how to make the most of a potential digital dollar, taking into account both national security and privacy.
Graham Steele, a Treasury official, said at a payments conference in Austin, Texas on Tuesday that the US has not made a firm decision on whether to pursue a central bank digital currency (CBDC). 
But an interagency working group is in place to assess the potential implications of such a currency, he added.
A CBDC is a digital version of a country's currency issued by its central bank, which may or may not run on a distributed ledger or private blockchain system. CBDCs aim to improve payment efficiencies and foster financial inclusion, benefits often associated with cryptocurrencies.
The Treasury's Steele specifically broke down his thoughts on a retail CBDC. As opposed to wholesale digital dollars only available to large institutions, retail CBDCs would be directly accessible to individuals and businesses for everyday transactions, an official statement showed.
"A retail CBDC could contribute to a more competitive and innovative payment system; support financial inclusion; and help preserve the face value redemption of the currency," Steele said. There were caveats: design decisions — such as the range of intermediaries acting as CBDC service providers — would impact those potential effects.
Enabling offline transactions, for example, would directly affect financial inclusion of individuals without access to reliable internet. Steel noted the importance of considering the needs of marginalized communities when designing any CBDC. 
Banking system could be sensitive to CBDC rollout
Retail CBDCs would come with risks, however. Steele noted that if lots of people rapidly move their money from private banks to the retail CBDC, this could disrupt private banks' ability to lend money, creating instability in the financial system.
He cited the recent banking troubles. The downfall of Silicon Valley Bank in March came in tandem with difficulties at other regional US banks, before the ultimate failures of First Republic, Signature and Silvergate.
"As we have seen in the recent episodes of banking turmoil, a combination of technology, highly concentrated depositor base, and access to non-deposit alternatives outside of the banking system may have changed the nature and speed of bank runs," Steele said. 
"With the technology enabling the movement of deposits only getting faster, there could be additional risks associated with the introduction of CBDC."
Digital dollar that protects privacy?
Critics often highlight potential for government overreach when it comes to digital dollar implementations.
Steele acknowledged those worries by stating that lack of institutional trust, alongside privacy concerns, are "already among the most cited reasons that some individuals avoid the banking system."
"… [Some] communities may be more privacy sensitive and have heightened concerns about private or public entities accessing their personal information," he said. 
"In this vein, it is important that we consider the extent to which privacy and anonymity might be preserved and explore the technologies and methods available …"
Earlier this year, Nellie Liang, another Treasury official, mentioned that the Federal Reserve made it clear that it would only introduce a CBDC if they have the backing of the executive branch, Congress and the public in general.
President Biden signed an executive order last March to encourage the Federal Reserve to explore a digital dollar as part of the national interest.
---
Don't miss the next big story – join our free daily newsletter.