Market Recap: Bitcoin, Ether Rise as Verizon, Nike and Hulu Jump on Metaverse Trend
The number of big-name brands and tech companies investing in the metaverse and crypto signals a high level of confidence in the sector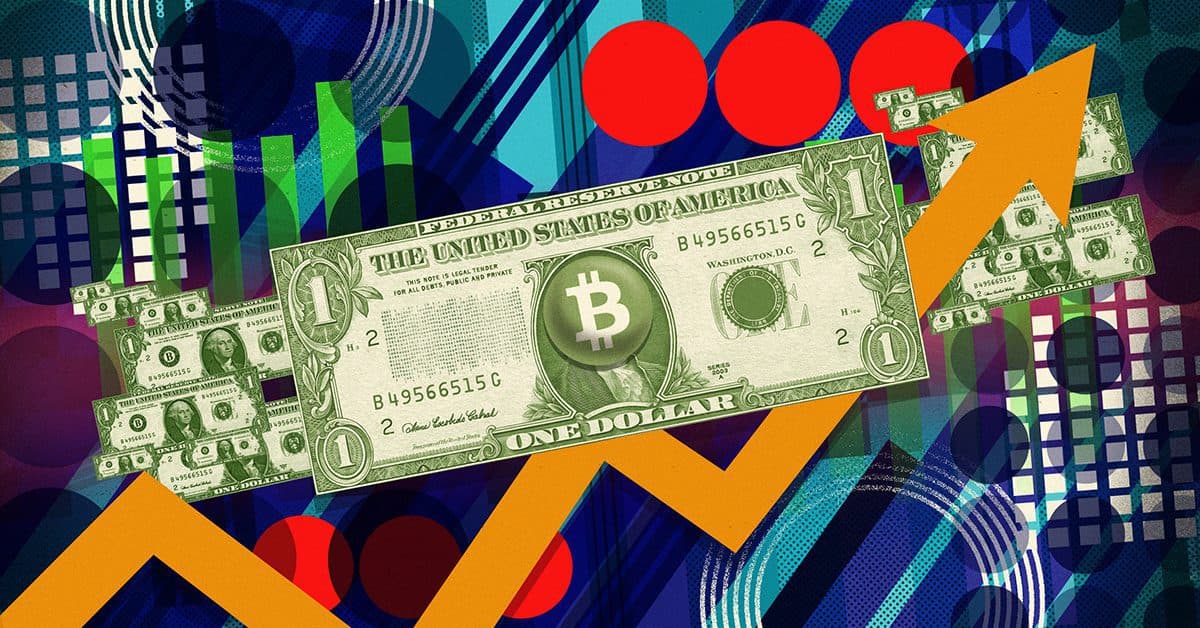 Blockworks exclusive art by Axel Rangel
key takeaways
Bitcoin, ethereum and other cryptos jumped on Friday as more companies rushed into the metaverse
Newly released metrics show inflation soared to its highest point since 1982
The metaverse train
Top tech companies' determined push into Web3 and the metaverse appears to be accelerating. In just the past two weeks, announcements about new metaverse ventures have come from Twitter, Google, Microsoft, Facebook and Instagram.
Their eagerness is pitching them into a battle for talent. Just yesterday, Nike posted a job for Director of Metaverse Engineering. Hulu also recently posted for a Culture and Trend Marketing Manager that would "focus on how Hulu as a brand can break through into other spaces outside of streaming (i.e. Music, Gaming, NFTs, Crypto, Metaverse etc.)."
Verizon also just posted positions for Content Strategy & Monetization Managers seeking a "leader in content-driven partnerships and initiatives that relate to 5G, gaming, VR, AR, NFTs, Web 3.0, metaverse content and other new immersive content formats and applications."
While bitcoin and other cryptocurrencies have been struggling recently, the number of big brands and tech companies investing in the metaverse and crypto signals a high level of confidence in the sector.
Rising inflation
New metrics released today show that inflation has hit a 40-year high after the largest year-on-year percentage increase since 1982. The PCE index (personal consumption index), a measure of the prices of goods and services, went up 5.8% in 2021.
Higher inflation can sometimes translate into bumps in bitcoin's price due to perceptions that the digital currency is a good tool to combat inflation given its capped supply. Today's 3% jump in bitcoin's value—exceeded by ether's 6.5% climb—suggests that might be happening right now.
[stock_market_widget type="accordion" template="chart" color="#5679FF" assets="BTC-USD,ETH-USD" start_expanded="true" display_currency_symbol="true" api="yf" chart_range="1mo" chart_interval="1d"]
Top stories
Story: Arizona Considers Making Bitcoin Legal Tender
An Arizona legislator is hoping to make bitcoin a transactional currency in the state.
Federal law makes it difficult for states to legalize currencies other than the dollar.
Story: Verizon Joins Hulu, Nike in Metaverse Hiring Spree
Verizon previously partnered with smart glasses company Vuzix to deliver a "first-of-its-kind" augmented reality experience for gaming.
After Facebook rebranded to Meta, mentions of the metaverse in third-quarter earnings calls spiked 349%, according to Bloomberg.
Story: WisdomTree to Launch Digital Assets Consumer App
The firm, which manages $76 billion, is targeting a beta launch of the app during the second quarter.
"Being native to the blockchain will prove to be one of the great differentiating advantages," WisdomTree CEO said.
Story: LeBron James Partners with Crypto.com to Help Kids Learn About Digital Future
Kids at the four-time NBA champion's I Promise School in Akron, Ohio, will learn about crypto and Web3, according to the Akron Beacon Journal.
The Staples Center was renamed Crypto.com Arena last month as part of a 20-year, $700 million deal.
Going forward
Inflation numbers are likely to increase as markets experience a delayed effect from the asset purchases the Fed made over the last year which could push the value of cryptocurrencies higher. However, the Fed's plans to taper asset purchases and increase the federal funds rate will slow the rate of inflation in the future.
Markets will likely be very reactive to any future Fed announcements.
---
Don't miss the next big story – join our free daily newsletter.
Follow Sam Bankman-Fried's trial with the latest news from the courtroom.