Multiple spot bitcoin ETFs or only BlackRock? Will the SEC play 'king-maker'?
For right now, "it's BlackRock," says On the Margin co-host Mark Yusko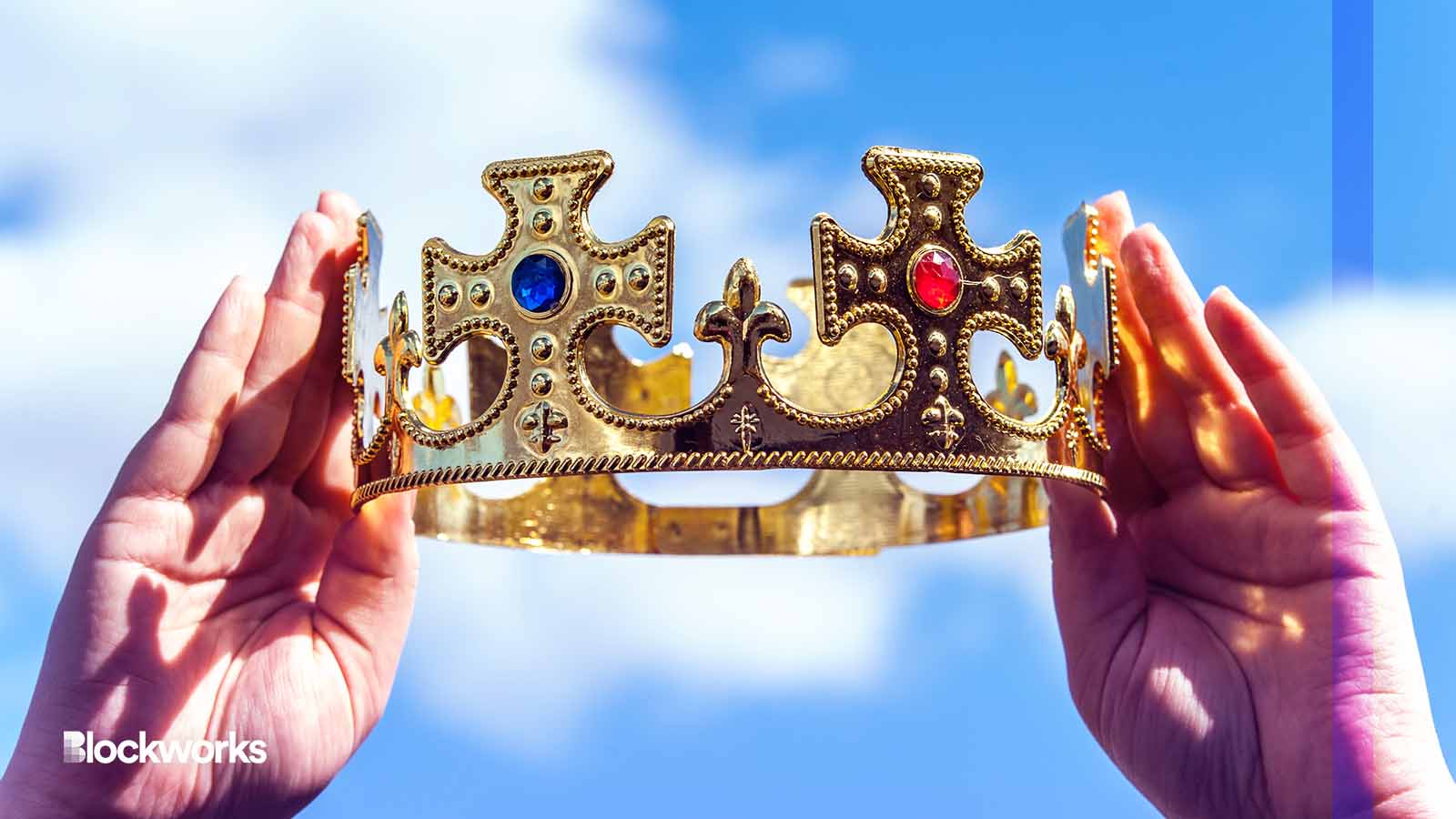 WildStrawberry/Shutterstock modified by Blockworks
"575 to one," says Mike Ippolito. "I definitely like those odds."
BlackRock has an impressive history for ETF approvals. Based on that track record, the outlook for the asset manager's spot bitcoin ETF application looks bright.
But what about all the other companies that have joined the ETF queue?
On the Margin podcast (Spotify/Apple) host, Ippolito says "Usually, the SEC, they don't like to just approve one."
"BlackRock is about as connected as you can possibly be," says Ippolito, but such an action would implicate the SEC as a sort of "king-maker in the market." 
Ippolito suggests the regulatory agency will likely approve multiple different ETF issuers to ensure they are not perceived as "putting their finger on the scales."
Initially, co-host Mark Yusko concurs, saying that when a number of companies applied for bitcoin futures ETFs last year, the SEC approved three, with the first granted to ProShares. 
Recently, the SEC added approval for the first leveraged bitcoin futures ETF, which was launched by Volatility Shares in June.
But a spot bitcoin ETF differs from futures in that it is "physically backed" by the asset. Pricing is determined in accordance with the current — or spot market — value of the asset rather than as a cash-settled derivative that relies on future price predictions. 
"It wouldn't surprise me if they did give it to a couple others," Yusko, the founder, CEO and CIO of Morgan Creek Capital, says.
But Yusko admits he's "leaning toward" the likeliness that the agency takes a similar approach around the introduction of gold futures in 2004.
Initially, the SEC granted exclusive approval for the SPDR gold shares ETF under the GLD ticker, enabling them to gobble up the lion's share of the market. "There's no real alternative to GLD," Yusko says. 
"Now, the other ones that have gold ETFs say, 'No, no, we have one.'" 
"No, you don't. There's GLD — and everybody else."
"Maybe at some point they'll approve other ones," he says.
Yusko then considers the possibility that the SEC might cave to public cynicism concerning the notion of unfairly offering exclusive approval to BlackRock. He suggests they may approve VanEck's application, being that they are a "reputable group"— but not any of the "newbies," like Bitwise.
"I would love for them to get approved," he says.
"I would love for Arca to get approved. I'd love for the twins to get approved," he says. But for right now, he says, "it's BlackRock."
---
Don't miss the next big story – join our free daily newsletter.