Seven Crypto Miners Show 'Disturbing' Energy Use, Lawmakers Say
Six Democratic members of Congress urge cryptocurrency miners be required to disclose their emissions and energy use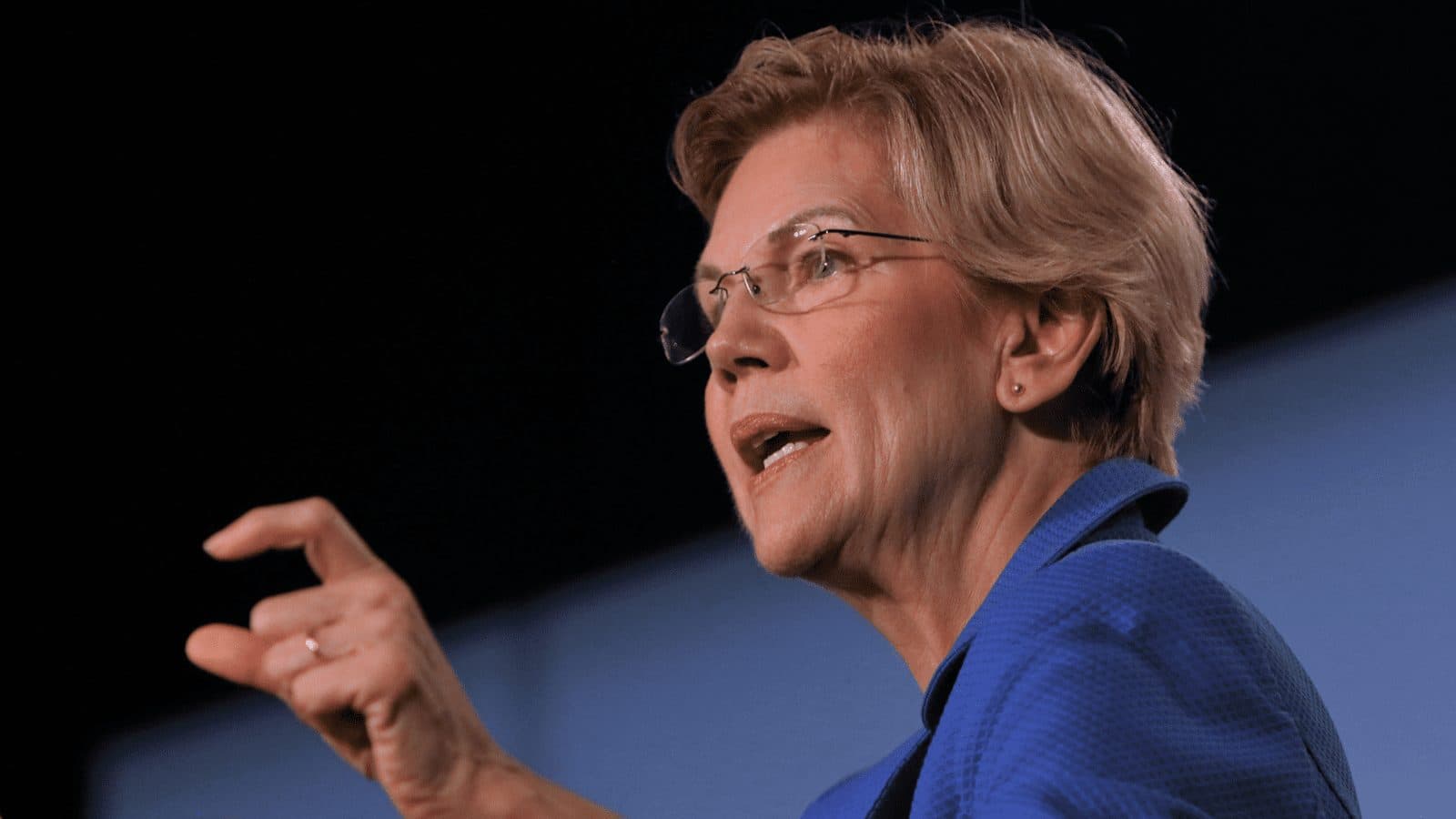 Senator Elizabeth Warren | Source: Shutterstock
key takeaways
"The overall US crypto mining industry is likely to be problematic for energy and emissions," lawmakers wrote
They flagged that crypto miners have caused increased electricity costs for small businesses and residents
Sen. Elizabeth Warren and other lawmakers have called on federal regulators to instruct cryptocurrency miners to disclose their emissions and energy use.
The Democratic lawmakers laid out "disturbing" findings from an investigation into the environmental impact of crypto mining in a letter to the US Environmental Protection Agency and the Department of Energy on Friday.
Seven companies including Riot, Bitdeer, Bit Digital and Stronghold have the collective capacity to use nearly the same amount of electricity required to power all residences in Houston, Texas — the fourth most populous city in the US — their data found.
"Our investigation suggests that the overall US crypto mining industry is likely to be problematic for energy and emissions," the lawmakers wrote. They believe disclosing this information would support public policy decisions such as monitoring energy use and providing data on national and regional grid loads.
The letter highlighted lawmakers' concerns that cryptocurrency mining in the US has exploded since the crackdown in China — once the world's biggest mining hub — with the nation's global mining share rising nearly ten-fold in the past four years.
They also raised concerns about how mining has triggered a jump in electricity costs for small businesses and residents. For instance, residents in Plattsburgh, New York saw prices jump by $300 in the winter of 2018 after bitcoin miners found electricity there "abundant and cheap."   
Some miners have been struggling with the crypto market downturn. Compass Mining recently faced accusations by hosting firm Dynamics Mining over an alleged failure to pay an electricity bill, but the firm denied these claims.
The lawmakers also wrote that the total annual global electricity consumption associated with Bitcoin and Ethereum is estimated to be around 300 TWh (terawatt-hours) in May 2022, similar to the annual electricity usage in the UK. 
"And this electricity usage has major emissions consequences: the energy used to mine Bitcoin and Ethereum in 2021 resulted in almost 80 million tons of carbon dioxide emissions," they said.
The environmental impact of bitcoin mining is the subject of debate, with some miners welcoming further scrutiny.
Ethereum's energy consumption is expected to drop by 99.95% following The Merge, as soon as September.
Democrats have previously written to the US environmental regulator in May, describing among other concerns how the amount of emissions produced by bitcoin mining is equivalent to that of a small country like Greece. But the lobby group Bitcoin Mining Council poked holes in that letter, saying it held several inaccuracies — such as a claim that "a single Bitcoin transaction could power the average US household for a month."
In June, the New York legislature passed a bill that would temporarily ban new bitcoin mining operations that use proof-of-work authentication methods for blockchain transactions. That bill could have been signed into law or vetoed by Governor Kathy Hochul, but she declined to commit and said her team would look at the proposal closely in the coming months.
---
Don't miss the next big story – join our free daily newsletter.