Federal Reserve Balance Sheet
Get the daily newsletter that helps thousands of investors understand the markets.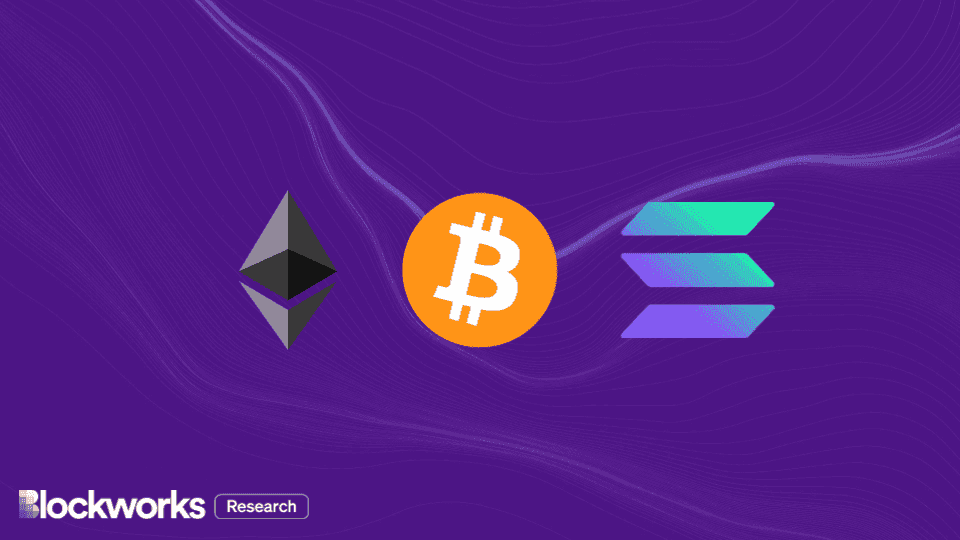 This analysis focuses on financial metrics for general-purpose L1 blockchains. In many ways, L1s should be viewed as an entirely new asset class more comparable to digital economies than traditional businesses. L1s are the core infrastructure enabling the creation of new-age businesses like onchain protocols.
Breaking headlines across our core coverage categories.
MON - WED, MARCH 18 - 20, 2024
Blockworks' Digital Asset Summit (DAS) will take place March 18-20, 2024 at The Hilton London Metropole. Why London? Momentum. London has become one of the world's hottest crypto hubs. Innovation is thriving, new institutional investors are flocking in, and regulators like […]
This webinar will delve into the importance of scaling market infrastructure to achieve sustainable growth in the crypto industry. Key topics that will be discussed include the challenges and opportunities of building scalable infrastructure, and the crucial role it plays in […]
Your favorite crypto and macro podcasts in one place.
Insights you can't invest without.