Binance Halts Australian Dollar Deposits Amid Regulatory Turmoil
Binance said it is working to secure an alternative provider to ensure the continued availability of AUD deposits and withdrawals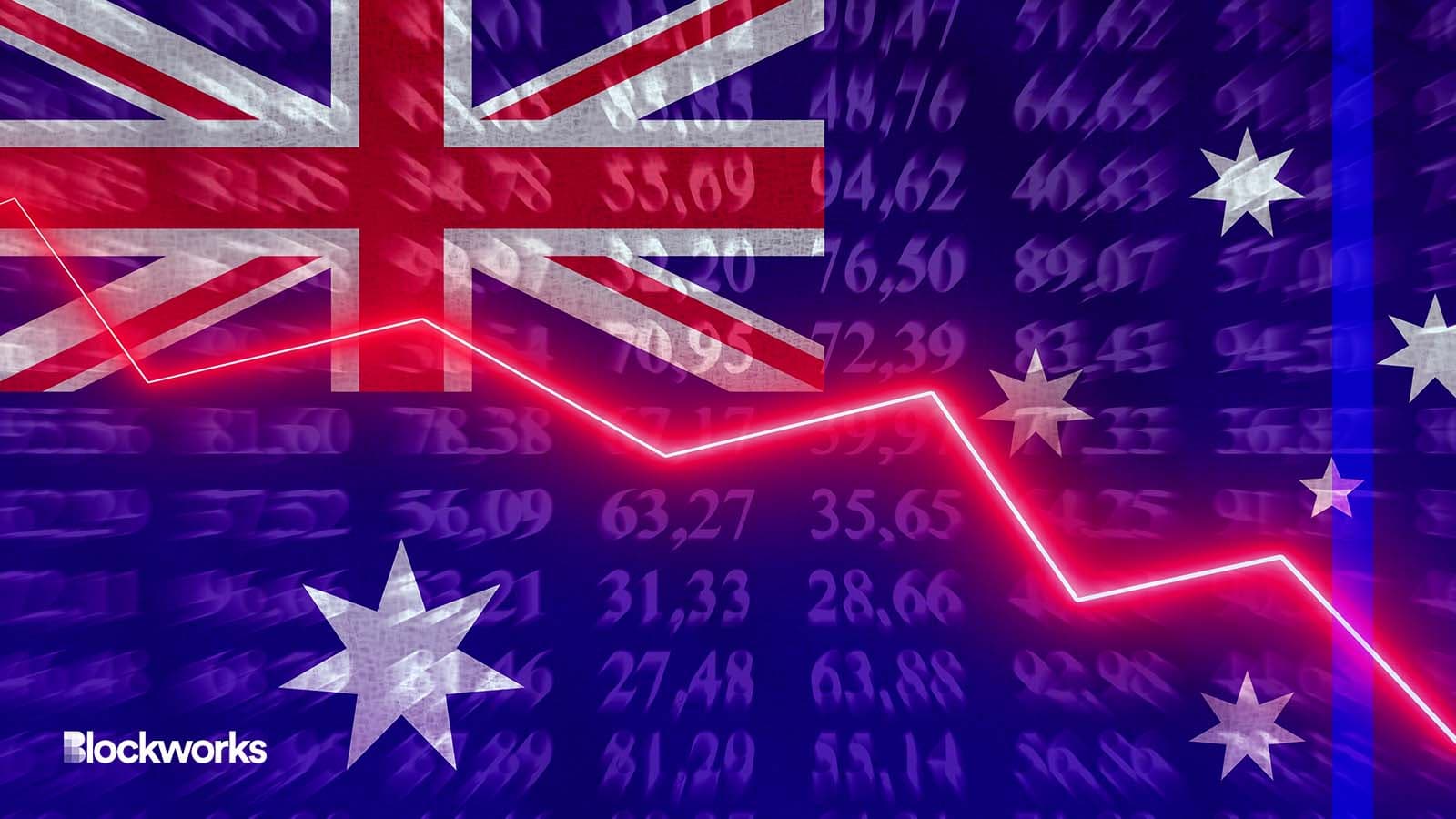 motioncenter/Shutterstock modified by Blockworks
In Australia, the noose has begun to tighten around the world's largest crypto exchange. This comes after one of the country's major banks made the decision to ban citizens from transacting with the platform.
Westpac, a "big four" bank, implemented a number of scam protections Thursday, barring customers from sending Australian dollars (AUD) to exchanges it considers "high risk," including Binance, the Australian Financial Review reported.
Binance Australia, the exchange's local division, informed users Thursday of its decision to suspend select AUD deposits in response to a determination made by a third-party payment service provider. 
The affected service pertains to PayID transfers — a popular instant bank transfer method in Australia.
"The suspension of this service is with immediate effect," a Binance spokesperson told Blockworks via email. Cuscal, the payment processor's partner bank, made the decision to end AUD deposit services, the spokesperson added, without providing a further reason for doing so.
Westpac and Cuscal did not immediately respond to Blockworks' request for comment.
Additionally, withdrawals via bank transfers will also be affected. Binance said it would notify users as soon as it has confirmed this information.
"We are working hard to find an alternative provider to continue offering AUD deposits and withdrawals to our users," the cryptocurrency exchange said in a tweet on Thursday.
Binance said that despite the suspension of some Australian dollar deposits and bank transfer withdrawals, users can still purchase and sell cryptocurrencies using credit or debit cards.
Regulatory headwinds
Jeff Yew, the co-founder and former CEO of Binance Australia, spoke with Blockworks about the tendency of regulated financial institutions in the country to exclude unregulated cryptocurrency businesses. He believes this trend has the potential to become a more widespread issue.
"This won't stop at Binance Australia," the former CEO, who also heads up the domestic bitcoin-focused asset management firm, Monochrome, said.
"It is not surprising that this comes after the Australian prudential regulator APRA started asking banks to declare their exposure to crypto businesses, most of which are unregulated," he said.
Binance Australia's deposit pause also followed the cancellation of their derivatives license from a separate regulator, the Australian Securities and Investments Commission (ASIC), last month. Discussions had been ongoing since March 29 regarding the potential suspension or cancellation of Binance's Australian Financial Services license.
At the time, ASIC chair Joe Longo emphasized the significance of complying with legal requirements in the classification of retail and wholesale clients. Binance was given until April 21 to close all derivatives positions.
The cryptocurrency exchange has faced intense scrutiny in recent months, particularly in the US. 
The US Commodity Futures Trading Commission (CFTC) filed a lawsuit against the company in March, accusing it of illegal operations and maintaining a deceptive compliance program.
The CFTC also targeted Binance CEO Changpeng Zhao and former compliance chief Samuel Lim. It alleged that they deliberately evaded US law and conducted activities outside the US to bypass CFTC regulations. 
Binance's chief strategy officer, Patrick Hillman, has said the challenging regulatory landscape, or lack thereof, in the US has created significant obstacles for conducting business.
In Australia, crypto exchanges that are unregulated will need to have a realistic plan to come into increasing regulatory headwinds, Yew added.
"Regulatory interventions will only increase from here on, now that regulated crypto-asset products have become available in Australia," he said.
---
Don't miss the next big story – join our free daily newsletter.