Bitcoin Quickly Recovers After Dip; Macro Steals the Show: Markets Wrap
CPI overshoots estimates while the labor market remains tight, the bitcoin basis trade is alive, DEX volume peaked in May of this year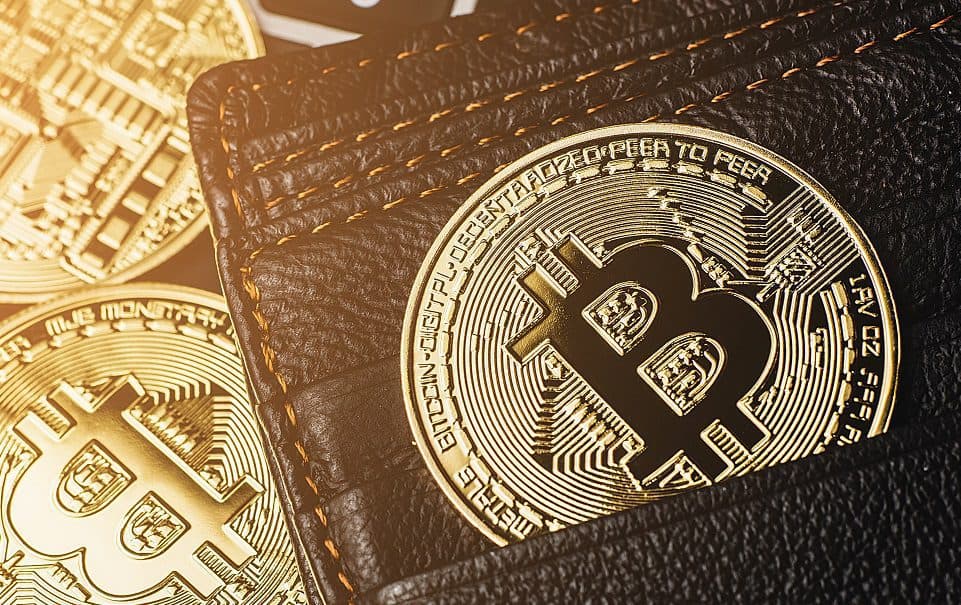 key takeaways
CPI gauge prints above expectations; labor market remains tight
Bitcoin recovers quickly after a brief dip below $54,000
Markets Wrap Highlights
Macro news stole the spotlight today as CPI printed above expectations at 5.4% year-over-year.
The labor market remains very tight.
Meanwhile, the Bitcoin hashrate in China is officially at zero, and the bitcoin basis trade is alive and well.
Top NFT projects on Ethereum have surged in volume.
DEX volume topped out in May of this year.
Latest in Macro:
S&P 500: 4,363, +.30%
NASDAQ: 14,571, +.73%
Gold: $1,793, +1.86%
WTI Crude Oil: $80.60, -.05%
10-Year Treasury: 1.542%, -.038%
Latest in Crypto:
BTC: $57,492, +2.48%
ETH: $3,589, +2.84%
ETH/BTC: .0627, +0.65%
BTC.D: 45.23%, -.17%
Macro Highlights
Consumer Price Inflation (CPI), which is a basket of goods that is tracked to obtain the rate of change in consumer prices, came in hotter than expected at 5.4% year-over-year versus the estimated 5.3%. Core inflation, which excludes anything food or energy related, came in as expected at 4.0%. Most notably, the housing component is putting upward pressure on the headline CPI number. The breakdown of Core CPI is shown below:
As a result of higher inflation and low nominal rates on the 10-year Treasury, 10-year breakeven rates have been on the rise over the last month. The labor market also remains very tight as a record number of people have quit their jobs, putting upward pressure on wage growth and exacerbating supply chain constraints.
The market is now pricing in a Fed rate hike in 2022 on expectations that higher inflation may persist. The below chart shows the National Federation of Independent business planned price hikes versus the median CPI numbers in the US.
Bitcoin
China has lost all of its hash power, which is viewed as a long-term positive by a vast majority of bitcoin supporters. Numbers from the Cambridge Center for Alternative Finance puts the hash power in the US at 35.4% as of August, up 16.9% from April, Blockworks reported.
"It's great to hear that the US has overtaken China in terms of hash power. Regulators should be thrilled that the US is now an industry leader in bitcoin mining." David Tawil, president of ProChain Capital told Blockworks. "Now, lawmakers need to collaboratively frame and develop regulations to protect market participants and support growth."
Bitcoin price quickly recovered after briefly trading below $54,000 yesterday, providing tactically bullish traders stuck on the sidelines a solid spot for a long.
Futures open interest has been on the rise alongside basis. This could be indicative of institutional activity, given the risk-free basis trade that they can put on.
Noelle Acheson, head of market insights at Genesis Trading explained to Blockworks, "Since the spot price and the futures price have to converge as the futures contract expiry date approaches, investors can use the 'basis trade' to lock in that basis difference as a risk-free return. They buy spot and simultaneously sell the futures contract. As the expiration date nears, they could unwind that trade by selling their spot and buying back their futures exposure to lock in the basis."
Non-Fungible Tokens (NFTs)
Solana floor prices are underwater today while volume traded of top Ethereum NFT projects has skyrocketed over the last 24 hours. It's worth noting that CryptoPunks and CrypToadz seven-day volume remains down drastically in percentage terms.
Trading data from OpenSea and Solanalysis of some of the top Solana and Ethereum projects can be found in the photos below:
Ethereum Decentralized Exchange (DEX) Volume
There was a narrative back in May when China banned Bitcoin mining that DEX volumes were exploding due to the news. However, since then we have seen volumes flat from June through September. Please note that October is only half-way through, hence the seemingly low total in the final column on the graph below.
On May 17, Uniswap (UNI) had a 52.5% trading volume market share amongst DEXs. It has since grown its dominance to 68.8%.
Over the last seven days, Ethereum DEX volume is $15 billion.
Other Notable News
That is all for today, folks. Let's do this again at the same time tomorrow.
---
Are you a UK or EU reader that can't get enough investor-focused content on digital assets? Join us in London on November 15th and 16th for the Digital Asset Summit (DAS) London. Use code ARTICLE for £75 off your ticket. Buy it now.
---