BlackRock Looks to Enter Crypto ETF Arena With Blockchain Fund
World's largest asset manager manages about $2.4 trillion in ETF assets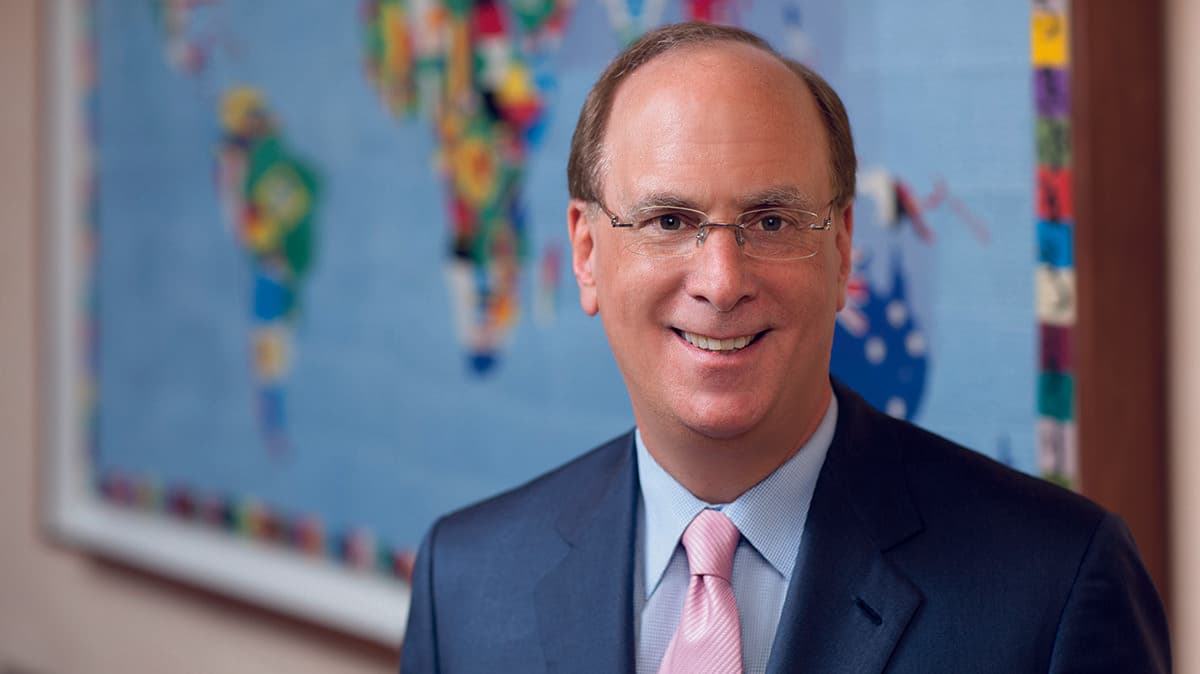 BlackRock CEO Larry Fink. Source: BlackRock
key takeaways
The iShares Blockchain and Tech ETF would track the NYSE FactSet Global Blockchain Technologies Index
BlackRock CEO Larry Fink said in October he sees "huge opportunities" for digital currency
The world's largest asset manager has an ETF in the works that would focus on blockchain technology. 
The filing comes as crypto markets have cratered, with bitcoin dropping 10.8% to $36,900 as of Friday evening. The iShares Blockchain and Tech ETF would track the investment results of the NYSE FactSet Global Blockchain Technologies Index, according to a Friday regulatory disclosure.
The index consists of companies involved in the development and deployment of crypto technologies in the US and abroad.
The proposed fund plans to invest at least 80% of its assets in stocks included in the index, according to the filing. It may allocate up to 20% in futures, options, swap contracts, cash and cash equivalents — all on equities. The fund will not invest in crypto directly or indirectly via crypto derivatives. 
The disclosure did not indicate a ticker or expense ratio for the planned offering. 
A spokesperson for the company declined to comment beyond the filing. 
Investors have clamored for ETFs with ties to crypto in the absence of a spot bitcoin ETF. The largest such offering on the market is Amplify Investments' Transformational Data Sharing ETF (BLOK), which has grown to $1.1 billion of assets since its January 2018 launch.
"iShares filing for a blockchain ETF was inevitable given their focus on mega-trends and that the universe of companies continues to expand," Todd Rosenbluth, senior director of ETF and mutual fund research at CFRA, said in a Twitter post. 
BlackRock has nearly 400 iShares ETFs trading in the US, with combined assets under management of roughly $2.4 trillion. The firm's total AUM totals about $10 trillion.
The asset manager revealed in January 2021 that its Strategic Income Opportunities Fund (BASIX) and its Global Allocation Fund (MDLOX) could invest in cash-settled bitcoin futures traded on commodity exchanges registered with the Commodity Futures Trading Commission (CFTC).
CEO Larry Fink told CNBC in October that while he sees "huge opportunities" for digital currency, he is unsure how the crypto space will fare over the long term. 
In a July earnings call, Fink told investors that he believed crypto could one day become an asset class, but long-term investors were not asking the firm about crypto's fit in their portfolios.
---
Don't miss the next big story – join our free daily newsletter.